All large public gatherings requiring a city permit that are scheduled to take place in New York City through June are canceled, Mayor Bill de Blasio said Monday.
The event ban was announced three days after de Blasio made a similar decree for gatherings scheduled to take place in the city in May.
"These kinds of community events, we love them, but they're not what we need right now," de Blasio said during a news briefing Monday morning. "We have to also recognize when thousands and thousands of people gather in one place, of course that goes against everything we're trying to do with social distancing and shelter-in-place, and everything we're trying to do to bring ourselves back."
The events covered under the ban include those permitted by the city and deemed nonessential, including parades, concerts and rallies. The city's Celebrate Israel Parade, Puerto Rican Day Parade and Pride March are among the affected June events.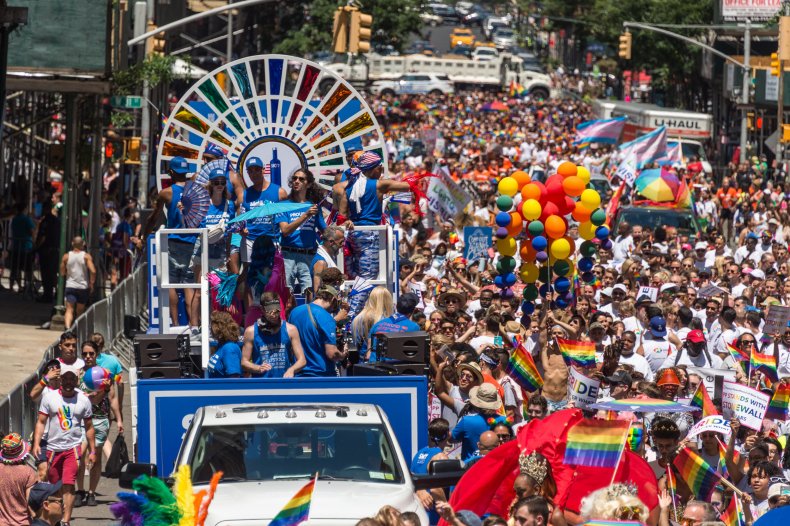 De Blasio said the decision to extend public gathering cancellations was made in discussion with event organizers. Some of the impacted events may be rescheduled after the pandemic is brought under control, he said. "A lot of [event organizers] are looking at doing something later in the year, and we're going to work with them on that," de Blasio said.
Heritage of Pride, Inc., which organizes New York City's annual Pride March, said in a news release it was working on ways to "reimagine" this year's Pride events. While recognizing the cancellation of the march, which was expected to celebrate its 50th anniversary in June, Interim Executive Director David Correa said in the release, "Our top priority remains the health and well-being of all those that participate with us."
"That march is such an important part of life to this city," de Blasio said of the Pride March. "[The events] will be back and we will find the right way to do it, working with all the event organizers."
New York City is not alone in extending its ban on public gatherings due to coronavirus concerns. Though New York Governor Andrew Cuomo last week led a coalition of governors to begin strategizing how states would reopen their economies while protecting residents from further spread of the virus, Cuomo said the process would be slow as officials worked to keep the infection rate low. On the opposite coast, California Governor Gavin Newsom said there was a "negligible" chance that mass gatherings would resume in California over the summer.
According to data Statista gathered Monday morning from Johns Hopkins University, New York and California are among the five states hit hardest by the pandemic in the U.S., with New York reporting more than 240,000 cases statewide.