New York Fire, Sanitation Workers Accused of Submitting Fake Vaccine Cards to Duck Mandate
Employees from at least two New York City agencies are confirmed to be under investigation by the city for vaccination fraud.
The story was first broken by the New York Post, which reported Saturday that workers from the city's fire (FDNY) and Sanitation Department were alleged to have submitted bogus proofs of vaccination to skirt Mayor Bill De Blasio's mandate. The NYC Department of Investigation (DOI) confirmed the probes on Sunday.
The city's vaccine mandate for employees went into effect on November 1. FDNY and the sanitation department were among the agencies most resistant to rule. The Uniformed Fire Officers Association, a major union for NYC firefighters, was not among the 15 unions to sign off on the city's mandate deal. In the week prior to the mandate going into effect, some sanitation workers took part in a slowdown strike to protest it.
While the DOI would not elaborate further on its investigation, the Post reported that FDNY employees allegedly stole blank cards from the department's headquarters and other locations where COVID-19 vaccine cards were being offered. They then forged vaccination information on the cards and submitted them as legitimate.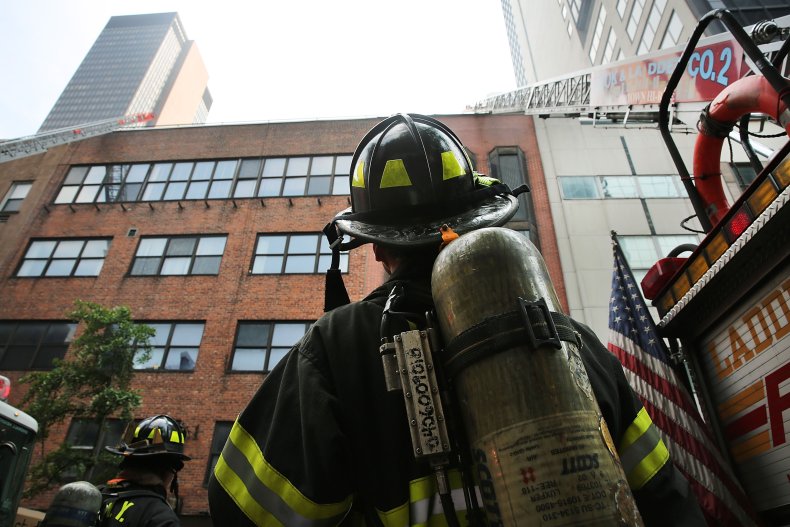 The outlet claimed to have received a memo from the FDNY warning employees against the practice. The fire department also reportedly reached out to the Local 2507 Uniformed EMTs and Paramedics union to warn them about the troubling trend.
Joshua Goodman, a spokesperson for the sanitation department, told NBC New York that it is working with the DOI to investigate the allegations.
"These are very concerning allegations and we take them very seriously—getting vaccinated is important to public health, and we do not tolerate anyone faking something that is a requirement of city employment," Goodman said. "Thousands of DSNY employees have stepped up to get vaccinated in the last several weeks, and over 87 percent of the department is either fully or partially vaccinated. Anyone found to have faked their vaccination will be suspended without pay."
Despite these allegations, the rate of vaccination within FDNY rose considerably since the final days before the mandate. On October 19, the day before Mayor de Blasio expanded NYC's vaccine requirement to include firefighters and more, around 60 percent of the department was at least partially vaccinated. The city's latest data now finds that around 87 percent of the department has gotten at least one shot.
Newsweek reached out to FDNY and the sanitation department for comment on this story.
Out of NYC's 300,000 city employees, roughly 2,600 remain on unpaid leave for failure to comply with the vaccine mandate. Around 12,400 are in the process of seeking some form of exemption from the rule. After the mandate took effect, fewer than 90 NYPD cops were reported to be on unpaid leave.