Lindsey Boylan, a Democratic candidate for Manhattan Borough president, accused New York Governor Andrew Cuomo, a Democrat, of sexual harassment during the time she worked as an adviser to him.
Boylan served as Deputy Secretary for Economic Development and Special Advisor in the Cuomo administration from March 2015 until October 2018. She then unsuccessfully challenged New York Representative Jerrold Nadler in the 2020 Democratic primary.
Last Saturday, Boylan posted a series of tweets alleging that the work environment in Cuomo's administration was "toxic." Then on Sunday, she alleged that she'd been sexually harassed by the governor.
"Yes, @NYGovCuomo sexually harassed me for years. Many saw it, and watched," the former Cuomo administration official tweeted Sunday. "I could never anticipate what to expect: would I be grilled on my work (which was very good) or harassed about my looks. Or would it be both in the same conversation? This was the way for years."
Boylan alleged that she was not the only woman to experience harassment: "Not knowing what to expect what's the most upsetting part aside from knowing that no one would do a damn thing even when they saw it. No one."
"I'm angry to be put in this situation at all. That because I am a woman, I can work hard my whole life to better myself and help others and yet still fall victim as countless women over generations have. Mostly silently," she wrote. "I hate that some men, like @NYGovCuomo abuse their power."
Newsweek reached out to the governor's press office for comment, but did not immediately receive a response. Newsweek has not independently verified Boylan's claims.
After alleging last Saturday that Cuomo's administration fostered a "toxic" work environment, Boylan reiterated her allegations to the New York Post last Monday.
"I stand by what I said, and what I said speaks to not only my story, but countless others, predominately women I've interacted with or heard from over the years," she said
Cuomo first took office as New York's governor in 2011. He won his reelection bids in 2014 and 2018. In the 2018 Democratic primary, Cuomo was challenged by actress and activist Cynthia Nixon but handily beat her by a margin of more than 30 percent.
Polling conducted by Siena College in November showed that 56 percent of New Yorkers positively viewed the governor. That was down somewhat from 59 percent who viewed Cuomo favorably in October.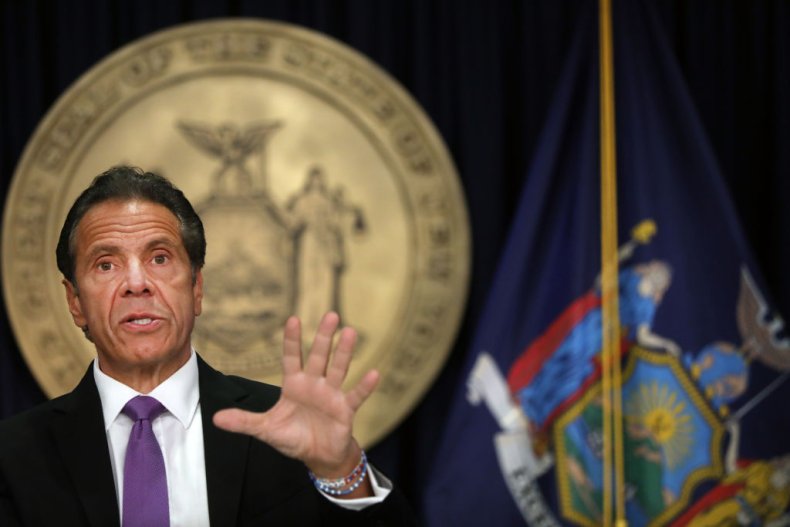 Although Cuomo was already well-known on the national stage as the governor of the country's fourth most populous state, his profile grew during the COVID-19 crisis due to his daily briefings on the pandemic in the spring when New York was hit hard by infections and deaths. The governor has received widespread praise, as well as significant criticism, for his response to the situation.
Over the past several years, the #MeToo movement has led to a large number of women coming forward with allegations of sexual harassment against powerful men. This has led to a national reckoning, with numerous high-profile men being removed from their positions and some being criminally prosecuted.