New York is likely to become the 16th state to legalize recreational marijuana after the New York state Senate passed a bill to make it legal.
The Senate passed the Marijuana Regulation and Taxation Act, which makes recreational marijuana legal for adults 21 and over, by a vote of 40 to 23 on Tuesday evening. Hours later, the state Assembly was debating the bill with the expectation that it would pass the same night.
Opposition to the bill, mostly from Republicans, is nearly certain to have no practical impact on the progress of the bill since Democrats who support legalization comprise a strong majority of New York's legislature. Governor Andrew Cuomo, also a Democrat, has indicated that he plans to sign the measure into law.
"There were many important aspects of this legislation that needed to be addressed correctly -- especially the racial disparities that have plagued our state's response to marijuana use and distribution as well as ensuring public safety -- and I am proud that through strong collaboration, we have reached the finish line," Senate Majority Leader Andrea Stewart-Cousins said in a statement. "The Senate Democratic Majority is stepping up to give New Yorkers the fair and equitable adult-use marijuana market they deserve."
"Passage of this bill will mean not just legalizing marijuana, but investing in education and our communities, and bring to an end decades of disproportionately targeting people of color under state and federal drug laws," Assembly Speaker Carl Heastie said. "The Assembly Majority knew it was important to do this the right way – in a way that would include those targeted and frequently excluded from the process. Now, this legal industry will create jobs across our state, including for those who have had their lives upended by years of unjust drug laws."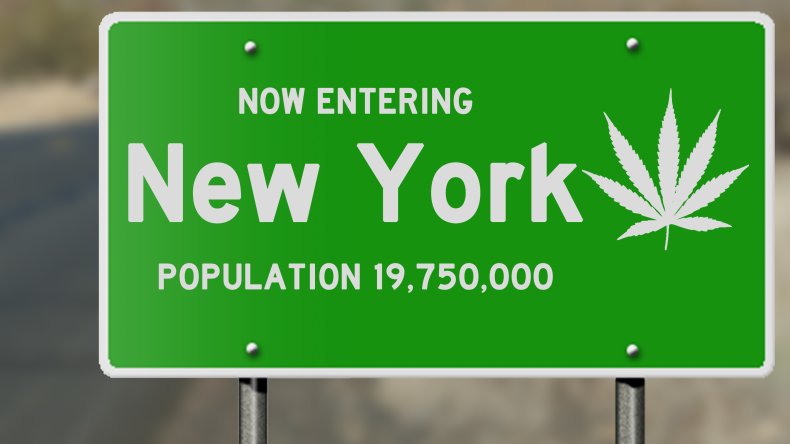 Marijuana was previously legalized for medical use in New York, while the state has also decriminalized recreational possession for limited amounts. The new bill will immediately legalize marijuana for adult recreational use and establish regulations and taxation for recreational sales, which could begin in 2022. In addition, it mandates that criminal convictions for marijuana offenses be automatically expunged.
After announcing a deal with Democratic state leadership to pass legalization, Cuomo hailed the bill as the end result of "years of tireless advocacy and extraordinarily hard work" that would end unfair punishments for New Yorkers found guilty of marijuana-related crimes.
Cuomo's office estimates that the law will bring in $350 million per year in tax revenue and up to 60,000 new jobs. The bill is likely to reach the governor's desk as calls for him to resign continue to mount following multiple accusations of sexual harassment and criticism of his handling of nursing homes during the COVID-19 pandemic.
Newsweek reached out to Cuomo's office for comment.
Fifteen other states, along with the District of Columbia, have legalized recreational marijuana for adults. New York's neighbor New Jersey legalized the drug last month. However, not all of the new laws have taken effect. One measure was recently reversed—Republican Governor Kristi Noem's effort to strike down voter-approved marijuana legalization in South Dakota was successful in court last month.
As an increasing number of states legalize recreational marijuana, calls for the drug to be made legal nationally have also grown. It is not clear that federal legalization has enough support to pass in Congress, however, while President Joe Biden has indicated that he does not support the effort.
Independent Vermont Senator and former Democratic presidential candidate Bernie Sanders, a New York City native, hailed New York's bill after it passed the state Senate. Sanders called for marijuana to be legalized throughout the U.S. and for all marijuana-related convictions to be expunged. Vermont legalized recreational marijuana in 2018, although commercial sales were only approved last year.
"Good," Sanders tweeted. "Marijuana should be legal nationwide. All marijuana convictions must be expunged. It is absurd and idiotic that the federal government considers marijuana to be as dangerous as heroin."