As the worst measles outbreak in New York state in decades rages on, health officials have launched an "aggressive, multipronged" attack against the disease that has sickened more than 200 people in five months.
Since fall 2018, at least 204 people have become ill with the highly contagious and potentially deadly disease, which a vaccine can prevent. Many cases have hit the state's Orthodox Jewish communities, parts of which support the anti-vaccination movement, a trend that has weakened herd immunity. Anti-vaccine campaigners have also targeted such communities with misinformation, Vox reported. Outbreaks have occured as travelers returning home from countries, including Israel—which is experiencing its own measles outbreak—bring the disease to the U.S. and encounter unimmunized communities and individuals.
Jill Montag, a spokesperson for the New York State Department of Health, told USA Today on Monday that thousands of children without the appropriate shots have been excluded from 29 schools and daycare centers where the infection may be present.
"We will continue our aggressive, multi-pronged response, until it is clear the outbreak has been contained," she said.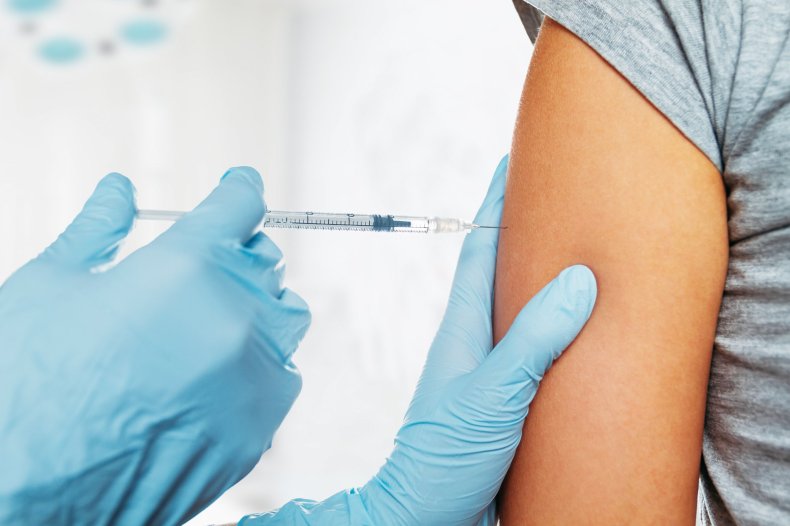 In the past week, New York City health officials confirmed two new measles cases in the Williamsburg neighborhood of Brooklyn, and one in the Borough Park area, also in Brooklyn, bringing the total number of members of the city's Orthodox Jewish community diagnosed with measles between October 2018 and February 6, 2019, to 67.
In Rockland County, a suburb of New York City west of the Hudson, some 130 cases were diagnosed between September 2018 and February 6. Officials said an international traveler arrived in the county, with additional cases exposing more people to the virus. Of the total number of measles patients, 82 percent had not been vaccinated, while 3 percent had only one shot. To work correctly, the MMR injuection must be administered twice.
And Monroe County, in the western part of New York state, has been hit by seven cases of measles this year: four cases confirmed in a lab, and three fitting the clinical profile of the disease.
That outbreak was linked to an unvaccinated child returning home from Ukraine—where the disease has not been eliminated—who passed the disease on two unimmunized children, Spectrum Local News reported, citing health officials. Other outbreaks in New York last year affected areas that included Orange County, but no new cases have been reported in 2019.
Ryan Horey, Monroe County Health Department public information officer, told WXXI in early February: "The important through-line that connects all of these—all seven measles cases in Monroe County—is that all seven of them are unvaccinated."
The outbreak highlighted "just how important it is it is for everyone in the community to get vaccinated," he said.
"That's why herd immunity is so important," Horey continued. "You don't just get vaccinated for yourself. You get it so you can stop the disease from spreading and infecting other people who aren't eligible for the vaccine."
To rebuild and protect the herd immunity in New York, lawmakers are looking to see non-medical exemptions on the grounds of religious beliefs scrapped. Democratic Assemblyman Jeffrey Dinowitz for the 81st District has floated the policy for years, the Democrat and Chronicle reported. His proposal has gained new interest in recent months, and recently earned the support of Democratic New York State Senator Brad Hoylman.
If passed, it would mirror similar laws in California, Mississippi and West Virginia.
Michaele Solages, state legislator for Long Island, and Yuh-Line Niou, New York State Assembly member for the 65th District, have in the meantime called on the New York State Department of Health to declare a public health emergency, as Washington has done.
Uncommon Knowledge
Newsweek is committed to challenging conventional wisdom and finding connections in the search for common ground.
Newsweek is committed to challenging conventional wisdom and finding connections in the search for common ground.
About the writer
Kashmira Gander is Deputy Science Editor at Newsweek. Her interests include health, gender, LGBTQIA+ issues, human rights, subcultures, music, and lifestyle. Her work has also been published in the The Independent, The Independent on Sunday, The i Newspaper, the London Evening Standard and International Business Times UK.