Owner of New Zealand Gun Shop That Sold Firearms to Terror Attack Suspect Supports Call for Gun Law Reform
The owner of the gun store that sold firearms to the suspect in Friday's attack on two mosques in Christchurch, New Zealand, said he would support authorities' attempts to introduce tighter gun laws to prevent future mass shootings.
Suspected attacker Brenton Tarrant, 28, bought four weapons and ammunition online from major New Zealand firearms store Gun City between December 2017 and March 2018, owner David Tipple told journalists at a conference on Monday, posted by Stuff.nz.
"I and Gun City fully support [Prime Minister Jacinda Ardern's] swift and decisive actions following this tragedy," Tipple said. "We'll be co-operating with police and the government to ensure that any review and changes to legislation prevent a reoccurrence."
Tipple dodged any further questions on gun law and refused to offer his personal views on gun ownership, saying "today is not the day" to address the country's firearms debate. "Please respect me on this. I'm going to leave if these are the only questions," he told reporters.
Get your unlimited Newsweek trial >
Australian-born Tarrant received a gun license in November 2017, Ardern revealed over the weekend. The suspect reportedly took five guns to Friday's attack, including one high-powered, military-style weapon. The attack claimed 50 lives and injured dozens more people.
"The MSSA, military-style automatic, reportedly used by the alleged gunman was not purchased from Gun City. Gun City did not sell him an MSSA, only A-category firearms," Tipple told a Christchurch news conference on Monday.
A-category firearms include some semi-automatic weapons, Reuters reported, but they must be restricted to seven shots.
Billed as the "world's largest gun store," Gun City lists more than 2,000 firearms for sale on its website. It has branches in major cities across New Zealand, including Christchurch, Auckland and the nation's capital, Wellington. The store did not immediately respond to Newsweek's request for comment.
Get your unlimited Newsweek trial >
The store used a police-verified online sales and delivery process for the purchases, Tipple said. "We detected nothing extraordinary about the license holder. He was a brand new purchaser, with a brand new license."
New Zealand's hunting culture and strong gun lobby have choked previous attempts to shore up the country's gun laws, the BBC reported.
New Zealand's cabinet has agreed to reform gun laws, Ardern said at a separate press conference on Monday. The details of the new rules will be announced on March 25. "This ultimately means that within 10 days of this horrific act of terrorism we will have announced reforms which will, I believe, make our community safer," Ardern said.
Although he has opposed gun law changes in the past, Deputy Prime Minister Winston Peters said he supported the latest move. "The reality is that after 1 p.m. on Friday, our world changed forever and so will our laws," he told reporters at the conference.
Tarrant has been charged with murder and will likely face further charges at an April 5 court appearance, officials had previously stated.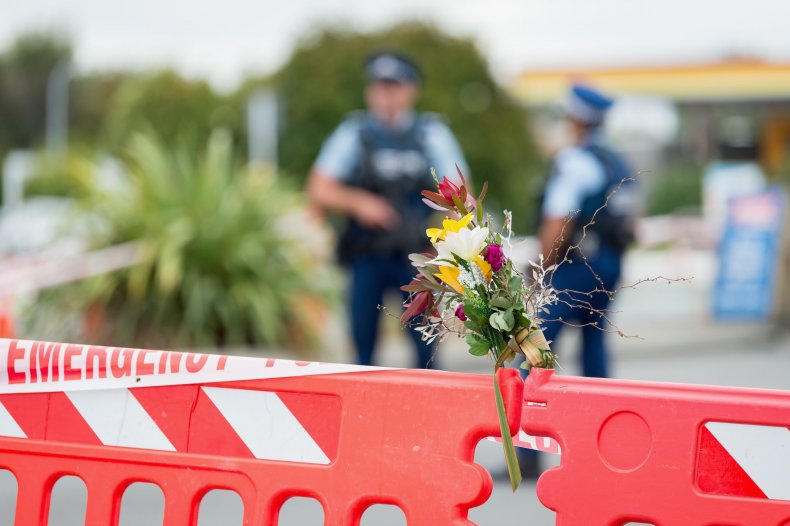 Owner of New Zealand Gun Shop That Sold Firearms to Terror Attack Suspect Supports Call for Gun Law Reform | World