You Can Now Get Paid $1,000 To Go on Your Honeymoon
Calling all newlyweds, a company is looking to pay one lucky couple $1,000 to go on their honeymoon.
Photo album creation company Printed Memories is searching for a newly married couple about to embark on the holiday of their dreams.
Weddings are expensive and the costs don't end with the big day either. According to a study conducted by wedding planning website The Knot, the average cost of a honeymoon among newlyweds in the U.S. stands at around $5,000.
With all of the expenditure totting up fast, having a little more to spend on the trip itself wouldn't hurt one bit. That's where Printed Memories come in. They are willing to pay one newlywed couple $1,000 to take pictures on their honeymoon.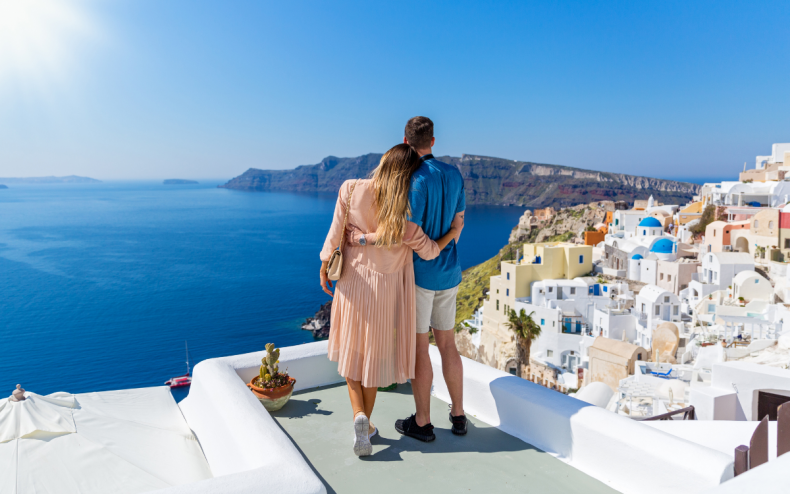 In exchange for taking the snaps, they will get $1,000 in the bank, a free memory book of their honeymoon photos, a custom "star" map framed poster and a custom "where we met" map framed poster.
To enter, applicants need only fill in an online form where they will be asked to describe what a perfect day with their husband or wife looks like. Entrants are encouraged to be as imaginative and descriptive as possible as the winner will be chosen based on this answer alone. Click here to apply.
Any applicants wishing to be considered must be aged 18 or older. Printed Memories will also only be accepting applications from newlyweds residing in the U.S., U.K., Canada or Australia.
No entry fee or purchase is necessary as part of the application, making it something of a no-brainer for any couples out there looking to cut costs. The closing date for entries is Wednesday, May 18.
This wouldn't be the first time someone has got creative to cut costs around their wedding day.
One couple, Lindsey and Tyler Dobson from St. Petersburg, Florida, found a way to save money by turning their backyard into their very own private wedding venue.
The results were shared to TikTok in a video that took the internet by storm, with viewers praising the couple for creating a dream-like wedding setting.
Elsewhere, bride-to-be Erin Devine Natter decided to get creative to cut the cost of her wedding invites. The resulting interactive invitations she created for her big day proved spectacular and subsequently went viral on social media.
U.K. couple Philip and Michelle O'Mahony, meanwhile, found their own unique way to save on costs and keep their guests happy by serving up a special wall made entirely out of bags of potato chips.
The snacks proved a roaring success, and especially popular as the night wore on and the drinks took effect.