Newsrooms May Suppress More Hunter Biden Stories in 2024. Here's Why. | Opinion
Guardians of truth in Silicon Valley have spoken: Newsrooms that correctly reported the facts related to Hunter Biden's laptop are untrustworthy. Those that heroically sought to prevent voters from hearing about it are democracy's real champions.
That's the word from NewsGuard, a four-year-old, Microsoft-partnered browser extension that users can pay to download. The project uses what it calls "nutrition labels" to rate media outlets, using nine criteria to assign scores of 0-100. Factors include things such as whether an organization "gathers and presents information responsibly," as well as whether it maintains the difference "between news and opinion responsibly."
Thus it is, NewsGuard developers tell us, that Fox News scores just 57/100 on its scale, while a panoply of left-wing outlets score 80 or better. Outlets with an 80 include CNN—which botched the story about Hunter's laptop while heavily promoting the discredited Steele Dossier, of Russian collusion hoax infamy—as well as the more radical activist group Media Matters. Liberal newsrooms that are slightly less vocal in their activism—such as Raw Story—earn a perfect 100.
What led to the contempt for Fox News? Explaining, NewsGuard claims, "While some FoxNews.com news coverage is well-sourced, NewsGuard found that the website has advanced false or misleading information in video and text stories that regularly support views of conservatives and of the Trump administration."
As an example, it cites a March 10, 2020 statement by Fox News primetime host Sean Hannity that "99%" of "healthy people" recover from COVID-19 "very fast." Never mind that the statement was true, according to testimony Dr. Anthony Fauci delivered to Congress that same month. The real problem, according to NewsGuard, was that Hannity didn't quote the right people—namely, those who had been approved by the federal government and by "Chinese authorities."
"International health authorities have not said as of May 2020, and did not say in March 2020, that 99% of 'healthy people' who contract the virus recover very quickly from it," NewsGuard said. "As of March 2020, health authorities, including the U.S. Centers for Disease Control and Prevention, as well as February 2020 research published by Chinese authorities, concluded that approximately 80% of the people who contract COVID-19 have mild cases."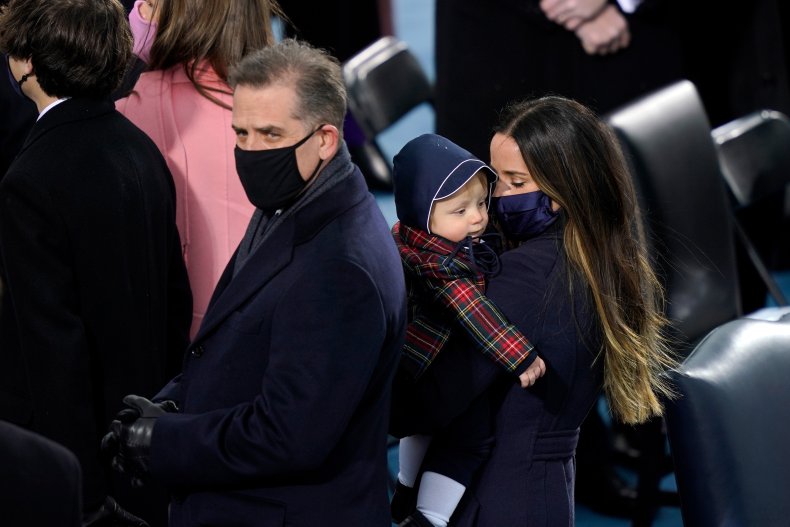 NewsGuard's comparatively brief summary of CNN makes scant mention of the network's greatest hits. The fact that it took the network more than a year to acknowledge that Hunter Biden's laptop was authentic? Nada. But the Wuhan Institute of Virology received at least a passing mention, right? After all, CNN spent more than a year pooh-poohing the notion that COVID-19 could have leaked from the lab—including the network's own Chris Cillizza, who wrote a May 2020 column claiming Fauci "crushed Donald Trump's theory on the origins of the coronavirus."
Wrong! Mention of the lab is conspicuously absent, despite a report from the World Health Organization last month advising that an investigation was warranted.
You get the picture. Why does it matter? The answer is that it affects the news you read. I've worked in a variety of newsrooms on both the Left and Right. In both, certain colleagues have been afraid of running afoul of NewsGuard, citing the fact that it gave our particular newsroom a good rating or fretting that it might give us a worse rating in the future.
It goes without saying that similar conversations have taken place for years in reference to Big Tech. Media executives regularly ponder whether Google will quietly suppress (or "shadow-ban") their company from appearing in search results if a reporter starts to report too ambitiously. (Think about John Solomon, who left-wing lynch mobs sought to "cancel" during the 2020 election over his Hunter Biden reports in The Hill.)
Left-leaning middle managers, meanwhile, are all too happy to suggest that Facebook and Twitter will indeed retaliate if a publication publishes too many conservative viewpoints—perhaps going beyond content suppression to directly suspend their accounts, as they did with the New York Post during the last election's crucial closing weeks.
With Google, Twitter, and Facebook, the issue is about readership. Each platform directly drives the clicks that media need to survive. NewsGuard does not drive traffic, at least not directly. So it is not entirely clear why some companies feel a need to bend to NewsGuard's whims, though the answer might be partially related to advertising cash. Ad agencies commonly rely on third-party auditors to direct their ad placements. That scenario would represent a new dimension to the pressure media companies feel to conform to "approved" narratives.
That's a shame. Americans had more than enough "news guardians" contributing to botched media coverage during the last presidential election season. They don't need a repeat in 2024.
Rudy Takala is a political analyst who has worked as an editor or reporter in newsrooms that include Fox News, Mediaite, The Hill, The Daily Caller, and the Washington Examiner.
The views expressed in this article are the writer's own.