Twitter Reverses Course on Hunter Biden Stories, Says It Won't Block Hacked Content
Twitter announced on Thursday evening that it would no longer block hacked content from the platform, but instead label tweets to provide context after the platform was criticized over removing links to a recent story about Hunter Biden by the New York Post.
In a series of tweets, Vijaya Gadde, the Legal, Policy and Trust & Safety Lead at Twitter, explained the policy change late Thursday.
"Over the last 24 hours, we've received significant feedback (from critical to supportive) about how we enforced our Hacked Materials Policy yesterday. After reflecting on this feedback, we have decided to make changes to the policy and how we enforce it," Gadde wrote.
She said that Twitter would no longer remove "hacked content" unless it is directly shared by the hackers or people working with them. Instead, Twitter will label tweets as being based on hacked content in order to provide additional context. Gadde clarified that all other rules will apply to posting or linking to hacked materials, including doctored media, private information or "non-consensual nudity."
"I'm grateful for everyone who has provided feedback and insights over the past day. Content moderation is incredibly difficult, especially in the critical context of an election. We are trying to act responsibly & quickly to prevent harms, but we're still learning along the way," Gadde added.
Twitter had been accused of "actively interfering" in the 2020 election by limiting the spread of the Post story about Hunter Biden.
"Unfortunately you know exactly what you're doing. So does your team, who all hate Trump, and will do all they can to take him down," tweeted Dan Scavino, White House deputy chief of staff for communications. "Plan has been in place—now underway, and you're actively interfering in the 2020 Presidential Election w/ the hopes that Trump loses. NOT HAPPENING!"
Scavino was replying to a tweet by Jack Dorsey, CEO of Twitter, who said Twitter's initial response should have been more clearly explained.
"Our communication around our actions on the @nypost article was not great," Dorsey wrote. "And blocking URL sharing via tweet or DM with zero context as to why we're blocking: unacceptable."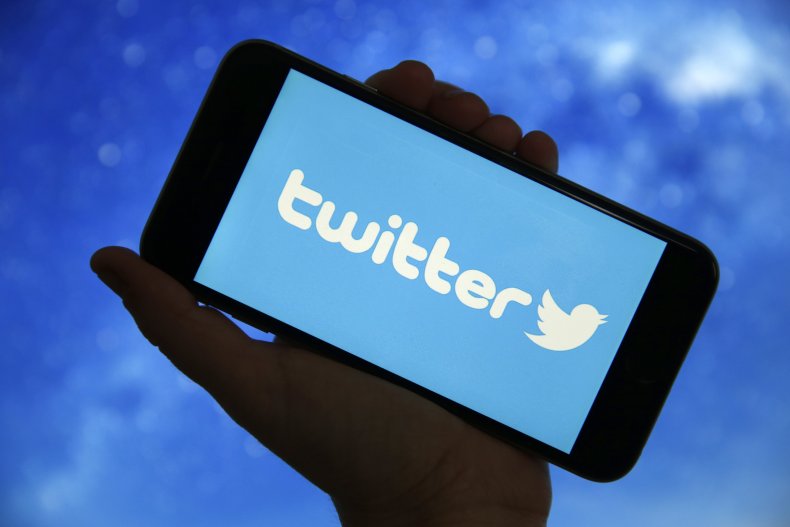 Both Facebook and Twitter limited the reach of the Post article. Twitter invoked its hacked materials policy.
"The images contained in the articles include personal and private information—like email addresses and phone numbers—which violate our rules. We also currently view materials included in the articles as violations of our Hacked Materials Policy," Twitter said. "Commentary on or discussion about hacked materials, such as articles that cover them but do not include or link to the materials themselves, aren't a violation of this policy. Our policy only covers links to or images of hacked material themselves."
Facebook said that it was having independent fact-checkers examine the piece.
"While I will intentionally not link to the New York Post, I want [to] be clear that this story is eligible to be fact checked by Facebook's third-party fact checking partners. In the meantime, we are reducing its distribution on our platform," said Andy Stone, Facebook policy communications manager. "This is part of our standard process to reduce the spread of misinformation. We temporarily reduce distribution pending fact-checker review."
Articles published Wednesday and Thursday by the Post were based on a laptop left at a New Jersey computer repair shop in 2019. The store owner, John Macissac, could not verify if the laptop was left by Hunter Biden himself as he is legally blind. The Post articles were based on emails discovered on the laptop which appeared to show Hunter Biden setting up a meeting between a Burisma adviser and Biden's father, then-Vice President Joe Biden.
The emails cited in the Post article could not be verified, as they were uploaded as PDFs with no metadata. Additionally, there is no evidence the meeting ever took place, as none of Joe Biden's schedules from 2015 mention the meeting, according to the Washington Post. Joe Biden denied the meeting happened, as has his foreign policy adviser at the time, Michael Carpenter.
"I was with the vice president in all of his meetings on Ukraine," Carpenter told the Washington Post. "He never met with this guy. In fact I had never heard of this guy until the New York Post story broke."
Newsweek reached out to the Joe Biden campaign for comment.