Timelapse Shows What Happens During Pregnancy in the First 9 Weeks
Photos of tissue from the early stages of pregnancy have caused a firestorm on social media. It comes at a time when abortion laws across the U.S. are under the spotlight as the nation awaits the final results of the first nationwide election since the Supreme Court overturned Roe v Wade in June this year.
In the run-up to this year's midterms, a poll by Monmouth University indicated that voters rated abortion as one of the most important issues for federal government action, above gun control and climate change.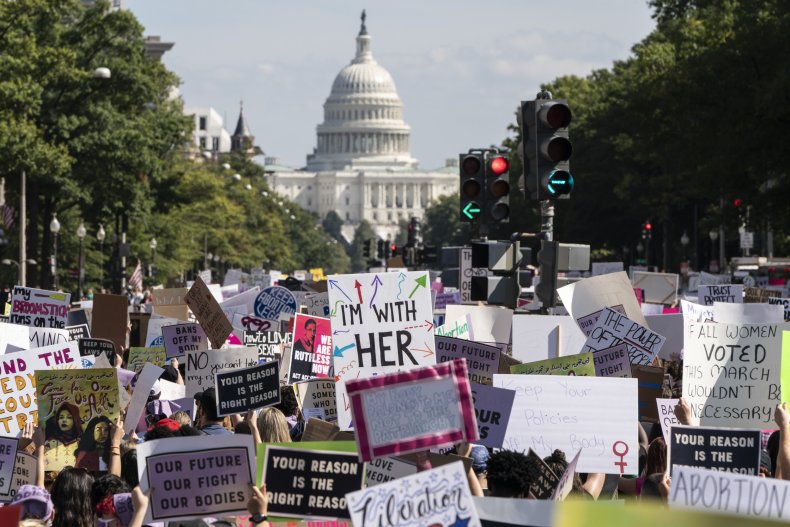 Abortion is now banned in 14 U.S. states, and five states had abortion referendums on their midterm ballots. A survey by the Kaiser Family Foundation found that 40 percent of voters had been motivated to vote by their state's abortion laws, which rose to 51 percent in states with abortion bans in place.
"Concern over protecting access to abortion as a reproductive health service and a right motivated voters at the polls," Linda McClain, a professor of family and gender law at Boston University's School of Law, told Newsweek. "For some voters, it was their most important issue. Young people also turned out to vote in strong numbers."
As the results pour in, voters in key states have made their support for abortion rights known.
"In Kentucky, where the legislature severely restricted access to abortion after [Roe v Wade was overturned], the voters rejected a proposed amendment to the Kentucky constitution that would declare that there was no constitutional right to abortion," McClain said.
"State and federal candidates who promised to protect abortion access and reproductive rights also prevailed in key states like Michigan, Pennsylvania, New Hampshire and New York."
Nicole Huberfeld, a professor of health law, ethics and human rights also at the Boston University School of Law, explained that these results confirm a political trend set by state elections earlier this summer.
"Back in August, Kansas voters rejected a proposed constitutional amendment declaring there was no state right to abortion," she told Newsweek. "This is the direction every other state's ballot initiative took on Tuesday.
"In other words, support for access to abortion was the consistent outcome, whether it meant defeating attempts to outlaw abortion or passing protections for abortion access."
However, when abortion rights commentator Jessica Valenti shared photos of the early stage pregnancy on TikTok, the pushback from some was fierce.
"This is fake as heck," commented one user. "It's so weird that my early sonogram lied to me," said another.
Others confirmed that the images were accurate. "I had a miscarriage at ten weeks, this is exactly what it looked like," one user said.
The images, provided by the MYA abortion care network, show what tissue during the first five to nine weeks of a pregnancy looks like. The tissue comes from real patients whose pregnancies were removed in a clinic using a process called manual vacuum aspiration. The tissues were then rinsed to remove blood and menstrual lining for the photos.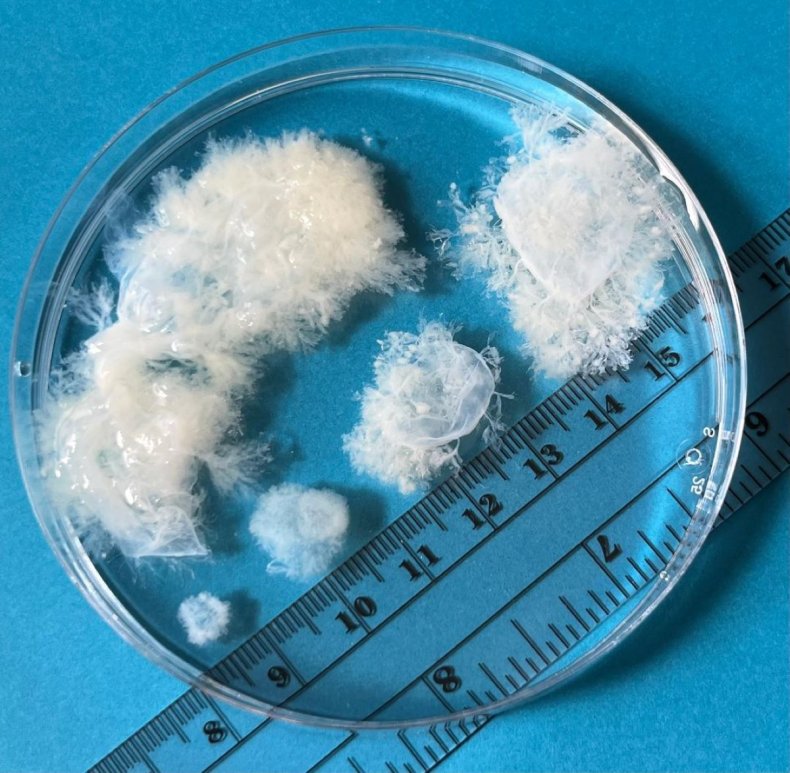 "[Manual vacuum aspiration] is something I have been doing for 25 years in my practice," Dr Joan Fleischman, co-founder of the MYA network, told Newsweek. "It's a very gentle way of removing pregnancy tissue from an early stage unwanted pregnancy or miscarriage."
The delicate extraction keeps the tissue intact.
The tissue seen at this stage of pregnancy is called the gestational sac. The sac contains the cells that have the potential to become a fetus as the pregnancy develops. At this early stage, no embryo is visible.
In 2019, the CDC found that 80 percent of abortions took place within these first nine weeks of the pregnancy.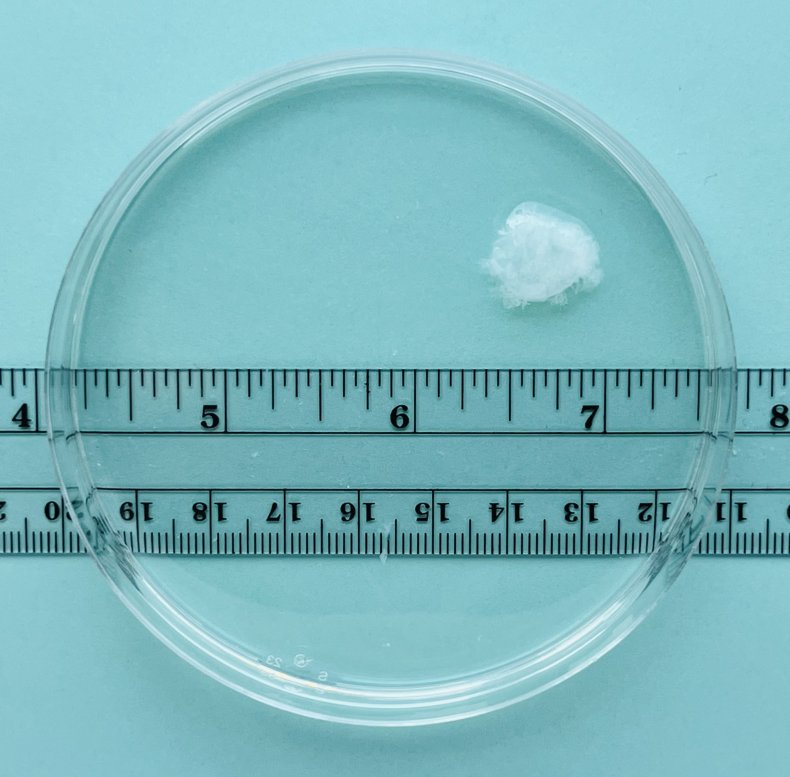 However, despite their innocuous appearance, Fleischman was keen to stress that the images were not produced to ascribe meaning to the tissue.
"We know that ending a pregnancy or going through a miscarriage is often highly emotional," she said. "As clinicians, we believe that it's important to provide accurate information to our patients about what is actually going on in their bodies so that they can make decisions that are right for them.
"Medically accurate imagery was absent in our discussions about abortion and the essential medical care that's needed in normal people's lives."
By countering misinformation about pregnancy tissue, MYA network hopes to provide people with better resources to make informed decisions.
Is there a health issue that's worrying you? Do you have a question about abortion? Let us know via health@newsweek.com. We can ask experts for advice, and your story could be featured on Newsweek.
Update 12/11/22, 07:46 a.m ET: This article was updated the include additional comments from Dr Fleischman.