Newsweek Writer Takes Action After Tweet Causes Seizure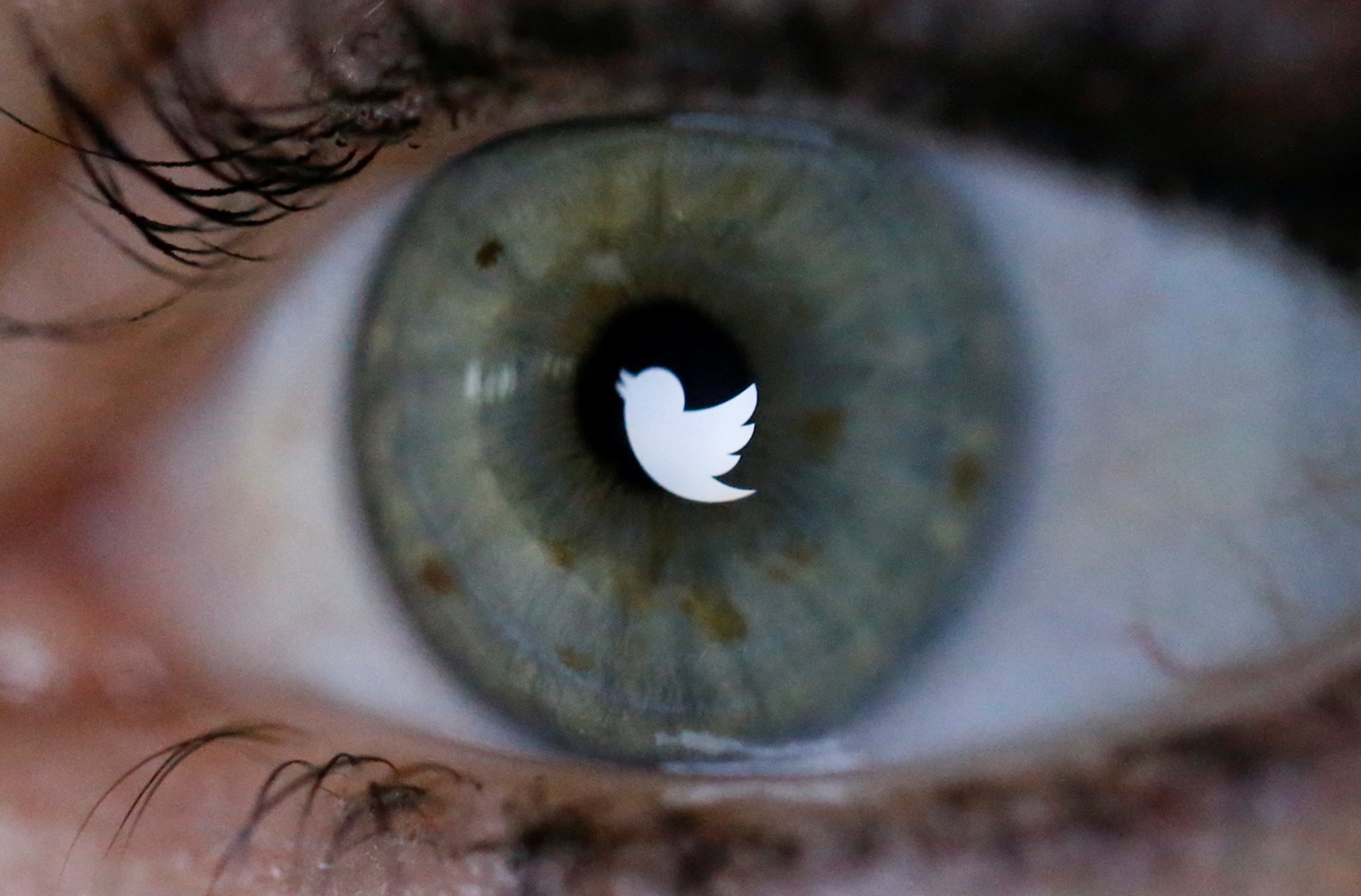 A Dallas county judge issued an order on December 19 allowing a lawyer representing Newsweek senior writer Kurt Eichenwald to issue subpoenas to compel Twitter to reveal the identity of the subscriber who used the social media platform to intentionally trigger a seizure in the journalist. According to the court filing, Twitter agreed to the order, a sign that it might not fight any subpoenas in the case.
Related: How Donald Trump's business ties are already jeopardizing U.S. interests
On December 15, someone with the Twitter handle "@jew_goldstein" sent Eichenwald—who covers Donald Trump and frequently tweets about the president-elect, and who has also publicly disclosed that he has epilepsy—a tweet with an image of a strobe light and the words, "You deserve a seizure for your postings." Strobe lights can trigger convulsions in some people with epilepsy, and the image tweeted to Eichenwald caused him to suffer a seizure as a result.
The expedited order allowing for the issuance of subpoenas was signed by the judge just hours after Eichenwald's lawyer filed a motion seeking judicial authorization to issue subpoenas. The timing between filing documents seeking the power to subpoena potential witnesses and the signing of an order by a judge usually can take as long as two weeks, during which time anyone who could be a target of a subpoena can contest the motion. The order states that Twitter "agreed to the expedited relief," which means it could move quickly to help identify the subscriber. The order also requires Twitter to preserve all records related to the subscriber.
Shortly after that order was signed, Timothy S. Perkins, a partner with the Dallas law firm of Underwood Perkins who is representing Eichenwald, filed a criminal assault complaint with the Dallas Police Department. Perkins said that an assault complaint will also be filed in the jurisdiction of the subscriber who tweeted the strobe once that individual's identity and location are determined.
Seizures can cause severe injury and can even be fatal. "This individual did something clearly knowing his actions could injure me, and he succeeded," Eichenwald says.
This was the second time someone self-identifying as a Trump supporter tweeted a strobe to Eichenwald, who has a form of epilepsy that can be triggered by flashing lights. That first attempted assault did not cause a seizure, Eichenwald says, possibly because he quickly dropped the iPad he was using to read the tweet.
Online trolls have been using strobe images in attempts to trigger seizures in epileptics since at least the mid-2000s. In 2008, hackers attacked the website for the Epilepsy Foundation and posted images with strobes, and several people suffered severe migraines or near-seizure reactions before the images were taken down.
The first attempted strobe-assault against Eichenwald came months ago, soon after he wrote about his seizures in response to rampant speculation in the conservative media about the health of Hillary Clinton, the Democratic nominee for president. Sean Hannity and other Fox News personalities, as well as officials connected with the Trump campaign, were claiming that Clinton had seizures, Parkinson's disease, multiple sclerosis and even a rare disease of the veins. One official connected with the Trump campaign in New Hampshire stated that he believed Clinton had a device implanted in her brain to deal with a neurological condition. When Clinton collapsed during a 9/11 memorial ceremony because she had contracted pneumonia, other on-air personalities such as Tucker Carlson also declared she was suffering from some more serious illness. All of these allegations were directly contradicted by written statements from Clinton's doctors, and neither the Fox News personalities nor the Trump officials offered any credible evidence to support their claims.
Eichenwald wrote about his epilepsy to explain why the rumors being spread by Fox were not only inaccurate, but were harmful and demeaning to people who have seizures. Fox used a clip of Clinton moving her head in a way clearly intended to be a joke in response to a reporter pushing a tape recorder at her; Eichenwald said that, by suggesting seizures were such mild, goofy episodes that caused no after-effects, the Fox News personalities were creating risks for people with epilepsy to promote disprovable, partisan conspiracy theories.
Days later, a self-identified Trump supporter tweeted a strobe to Eichenwald following the publication of his article describing the candidate's numerous potential conflicts of interest should he win the election because of his business deals around the world. Eichenwald wrote about this attack, but didn't contact the police.
After the second such attack last week, Eichenwald says he decided to file civil and criminal cases so that anyone else who considering a similar assault against people with epilepsy will realize there could be a serious cost to them.
"Somehow, we have descended as a nation to the point that people think it's justified to cause severe harm to someone simply because of politics or because they believe it's funny,'' Eichenwald says. "I have decided to pursue this case so that those online who believe they can do whatever they want, even inflict serious medical damage on others, under the cloak of anonymity will learn that they are not beyond the reach of the law. I fully intend to pursue this matter until this individual is arrested for his assault."
Read more from Newsweek.com:
- Newsweek's Foreign Service podcast special: Inside Trump Inc. with Kurt Eichenwald
- The myths Democrats swallowed that cost them the presidential election
- FBI Director James Comey is unfit for public service