NFL Levies Fines to Aaron Rodgers, Green Bay Packers for Breaking COVID Protocols
The National Football League (NFL) has fined the Green Bay Packers, along with quarterback Aaron Rodgers and wide receiver Allan Lazard, for violating COVID-19 protocols, the league said Tuesday.
The Packers organization was fined $300,000 for the protocol violations, while Rodgers and Lazard were each fined $14,650, according to NFL Vice President of Communications Brian McCarthy.
Future COVID violations could result in greater punishments for the Packers club. CBS NFL reporter Jonathan Jones stated that this could include loss of draft picks and a change in draft position, among other things.
The fines were announced the same day that the NFL released its updated COVID-19 protocols, which include new guidelines for both vaccinated and unvaccinated players. Additional guidelines for testing and game day behaviors were also outlined.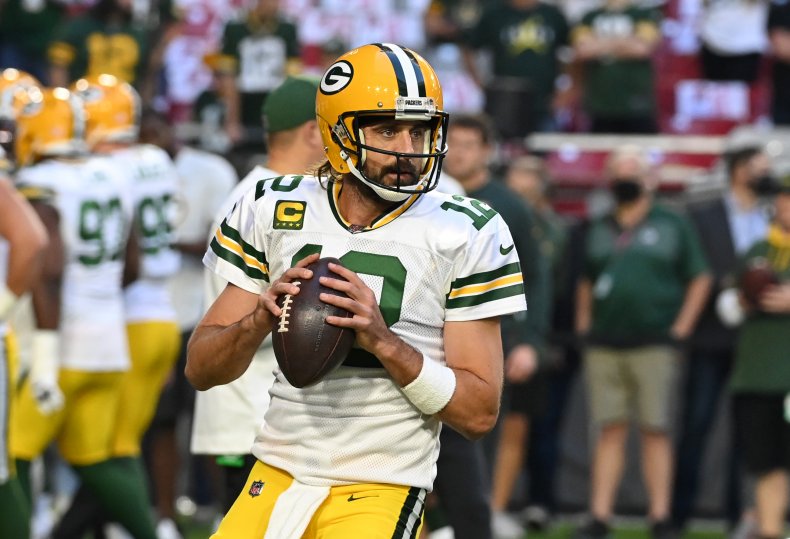 The NFL conducted an internal investigation which found that both Rodgers and Lazard had broken some of the league's COVID protocols, and stated that Rodgers had not been truthful in regards to his vaccination status.
Rodgers has been subject to intense scrutiny after he contracted COVID-19 last week and admitted to not being vaccinated, despite earlier indications that he likely was. Rodgers previously told the media that he was "inoculated," but admitted that he had not received the shot, and that his comments were intentionally misleading.
Appearing on The Pat McAfee Show, Rodgers doubled down on his unvaccinated status, making a number of false claims regarding the COVID-19 vaccine and stating that the backlash was a result of the "woke mob" attacking him. He then reappeared on the show Tuesday and stated that he stood by his views, although he added that he was empathetic to those who had been affected by the pandemic.
The investigation also revealed that both players had broken COVID protocols regarding the wearing of masks, both at team facilities and in their personal lives.
Rodgers, along with Lazard, who is also unvaccinated, allegedly attended a Halloween party without masks, in violation of the NFL's protocols for unvaccinated players. While the Packers were reportedly aware of this party, according to Jones, they chose not to discipline either player.
The investigation additionally stated that both Rodgers and Lazard would sometimes forego wearing masks while inside Packers' team facilities. This is also a violation, as unvaccinated players are required to wear masks at all times inside any NFL building.
However, the NFL said that, because these were "a few isolated instances," the league felt that the Packers and the two players were otherwise mostly compliant with protocols.
Rodgers is now in quarantine, forcing him to miss the team's recent 13-7 loss against the Kansas City Chiefs. He will, at the earliest, be eligible to return on Saturday, in time for the Packers' home game against the Seattle Seahawks the next day.
Newsweek reached out to the Green Bay Packers for comment.