After Trump Spat, NFL Now Least Popular Sport In The U.S. Poll Shows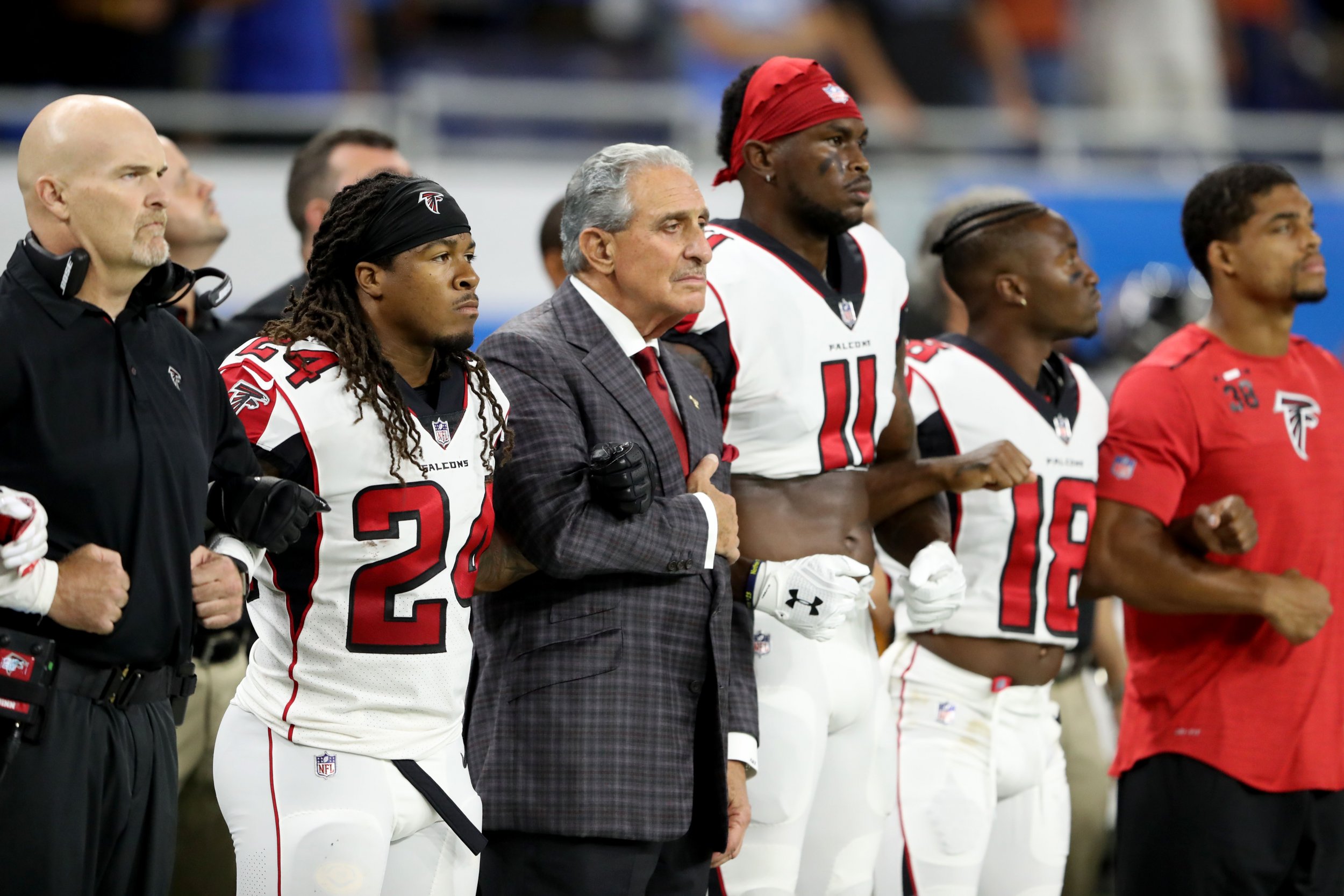 The NFL has become the least liked sport in the U.S. according to a new poll that shows 40 percent of people viewed the game unfavorably.
The survey of 1,000 people from The Winston Group showed the favorability rating of the sport dropped between the end of August and the end of September, amid controversy over protests against police brutality towards African Americans during the national anthem.
Just 42 percent of people surveyed had a favorable opinion of the NFL, marking a drop of more than 40 points since the end of August, when 73 percent had a favorable view.
Several weekends ago, more than 200 NFL players took a knee to show their solidarity with the cause, in a peaceful protest that prompted ire from President Donald Trump, who suggested players should be fired for their actions.
Speaking to a crowd in Alabama, Trump said: "Wouldn't you love to see one of these NFL owners, when somebody disrespects our flag, to say, 'Get that son of a bitch off the field right now. Out. He's fired. He's fired!'"
But while a recent survey from USA Today/Suffolk University showed that the majority of people backed the NFL players' protests, the Winston Group survey shows a decline in the popularity of the NFL during this time period.
According to the USA Today/Suffolk University poll, taken between September 26-29, 51 percent of people thought the NFL protests were appropriate, while 41 percent felt they were inappropriate.
But such backing does not appear to have translated into popularity for the NFL, with the Winston Group survey, taken between August 29-30 and September 28-29, now placing the NFL below all other major sports in the survey, with the highest unfavorable rating.
According to analysis from The Winston Group: "More critically for the NFL, the fall off in favorables occurred among important audiences."
"Among males, NFL favorables fell 23 percent, going from 68 percent to 45 percent. In looking at a more specific audience, males 34-54, NFL favorables fell 31 percent, going from 73 percent to 42 percent. Among this group the NFL has a surprising negative image, as it went from +54 percent in August to -5 percent in September," it added.
According to the poll, Major League Baseball is now the most popular major sport in the U.S., with six out of 10 people viewing the sport favorably.