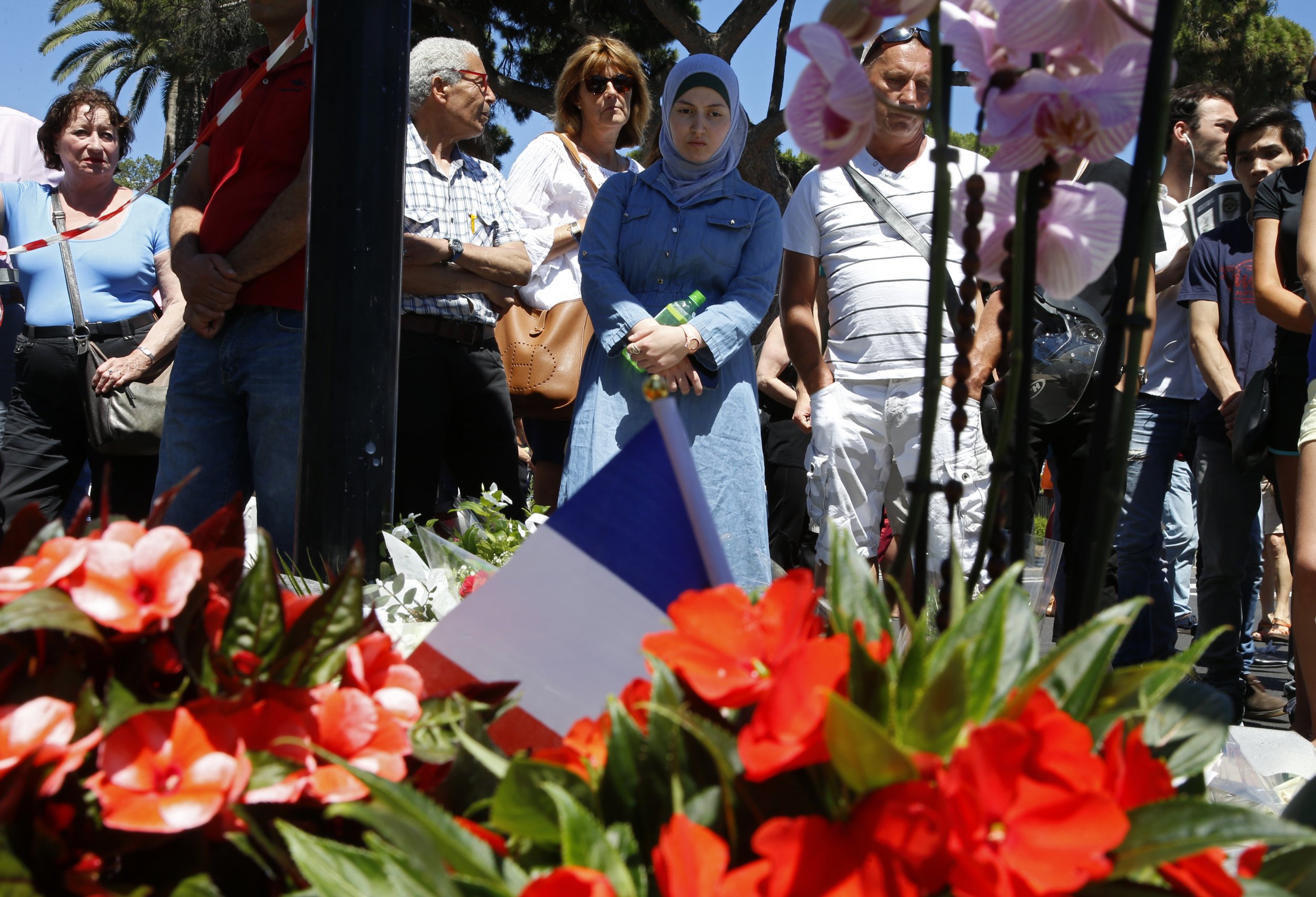 Updated | At least 84 people have died after a truck drove through a crowd of people celebrating France's national day in the southern city of Nice.
The driver, who has been identified by police as Mohamed Lahouaiej-Bouhlel, 31, a Frenchman of Tunisian heritage, plowed through the revelers for 1.2 miles before police shot and killed him. While he was known to police for petty crime and road rage, he was not included on any terror watchlists in France and was unknown to intelligence services.
The attack, which resulted in the deaths of 10 children, took place as a fireworks display was concluding the end of Bastille Day around 11 p.m. local time, the BBC reported. It comes eight months after a series of attacks on November 13 in Paris, which killed 130 people and more than a year after the deadly attack on the Paris offices of the satirical French magazine Charlie Hebdo.
In total, 202 people were injured in the attack. Fifty people are in critical condition and "between life and death," according to a statement made by President Francois Hollande. Paris prosecutor Francois Molins said 25 people are in intensive care, during a press conference on Friday.
Addressing the nation after the assault, Hollande said the assault was of "an undeniable terrorist nature." Hollande has decided to extend the country's state of emergency, in place since the November attacks by another three months. "All of France is under the threat of Islamic terrorism," Hollande said.
Lahouaiej-Bouhlel, who has been described by his neighbors as a "frightening man," was driving an unmarked articulated truck, which contained a stash of guns and grenades, some of which were fake. Eyewitnesses reported that he zigzagged the vehicle along the seafront promenade.
A handful of victims have so far been identified. They include a Russian student; an American man and his 11-year-old son and a motorcyclist who attempted to stop the truck as it drove down the promenade.
No organization has yet claimed responsibility for the attack, though officials are investigating whether the driver had accomplices. The counterterrorism organization SITE Intelligence Group tweeted that channels supportive of the Islamic State militant group (ISIS) on the encrypted messaging app Telegram were celebrating the assault.
French Prime Minister Manuel Valls said that while he could not confirm a link between attack and jihad, Lahouaiej-Bouhlel "is a terrorist probably linked to radical Islam one way or another."
Videos posted to social media showed people running through the streets away from the carnage on the Promenade des Anglais. Photos showed bodies lying in the streets while eyewitnesses said they thought shots were fired between the police and the driver. Two Americans, Sean Copeland and his son Brodie, 11, from Texas, have been named as among the victims.
Hollande has said that operational reserves will be mobilized to support security forces across France with particular focus on the borders. After the Paris attacks, it became clear that several of the gunmen had links to neighboring Brussels. The president added that France would continue its air operations against ISIS in Iraq and Syria.
This is a developing story and will be updated as more information becomes available.