Nice Attack: How the World Reacted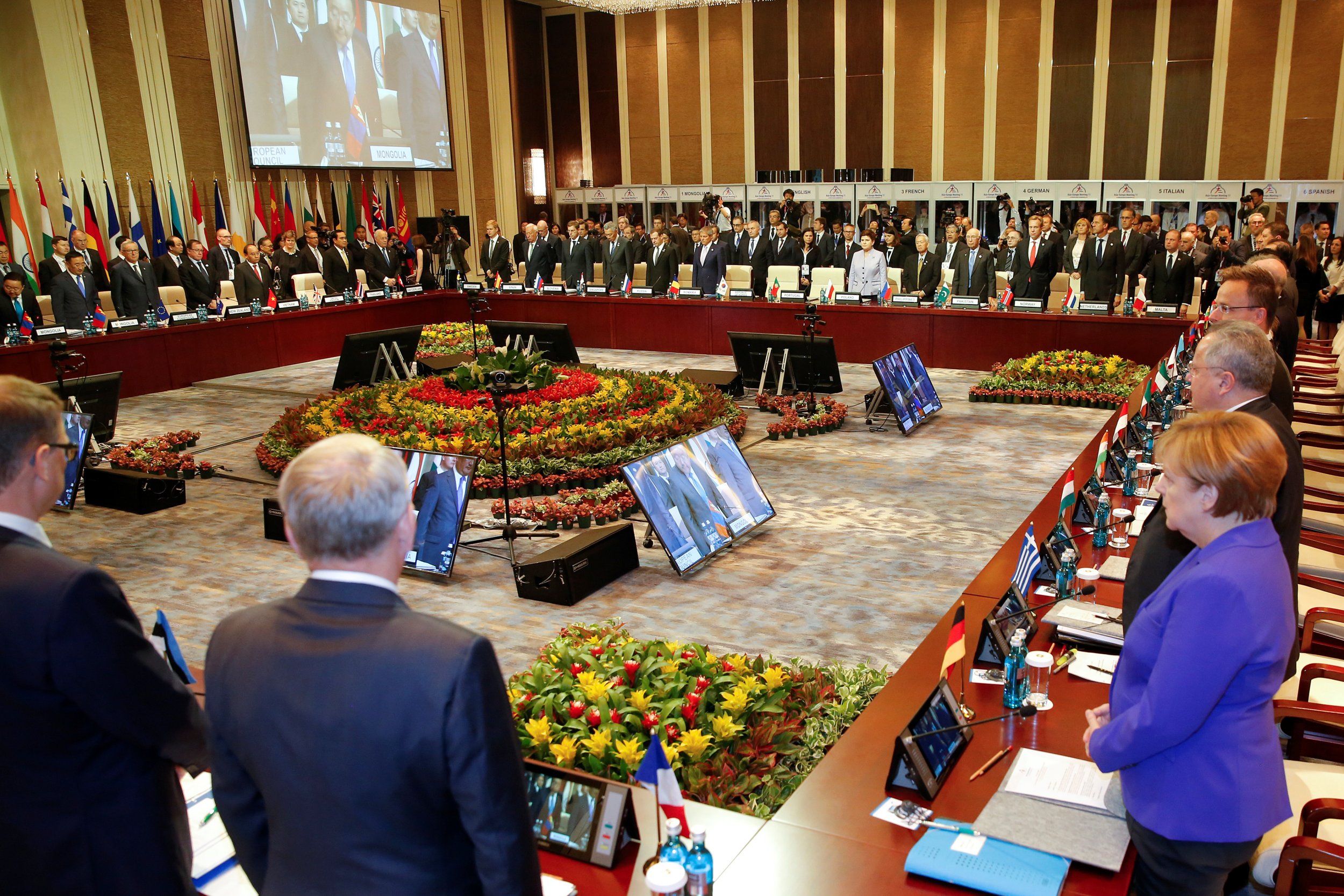 Governments and international bodies around the world have rushed to respond to the tragic events in Nice, France, where a truck drove into crowds celebrating Bastille Day late Thursday, killing more than 80 people in what authorities have said was a politically motivated attack.
In the U.K., responding to the attack marks a first test for the new government of Theresa May, the prime minister. May issued a statement Friday morning, saying that "our hearts go out to the French people" and pledging to use diplomatic and national security channels to assist in any way she could. Incoming Foreign Secretary Boris Johnson has been kept abreast of the situation, and he tweeted his commiserations early Friday morning:
The U.N. Security Council "condemned in the strongest terms the barbaric and cowardly terrorist attack," leading widespread international condemnation and commiseration. Danish Prime Minister Lars Lokke Rasmussen called it "an attack on us all. An attack on democracy and human rights;" Jean-Claude Juncker, the president of the European Commission, tweeted a message in French, saying, "Long live the Republic, which today is also ours." Canadian Prime Minister Justin Trudeau said, "We will bring those who are responsible to justice," and Belgian Prime Minister Charles Michel, whose own country was struck by an attack earlier this year, tweeted his "solidarity."
In the U.S., Democratic presidential nominee Hillary Clinton said in a statement that "every American stands in strong solidarity with the people of France." Donald Trump, her rival for the presidency, also expressed his sympathies, and was notably more measured than he has been in the past. He said he was suspending his vice presidential announcement as a mark of respect, a clear continuation of ongoing attempts to paint himself as more traditionally presidential. President Barack Obama said: "We stand in solidarity and partnership with France, our oldest ally, as they respond to and recover from this attack."
Middle Eastern nations were swift to condemn the violence, which has not yet been linked to any group but which was celebrated by supporters of the Islamic State militant group (ISIS). Turkey's foreign minister, Mevlut Cavusoglu, whose country has been hit by repeated and bloody extremist attacks, said: "We deeply share the pain of the French people. Turkey is in full solidarity with France in the fight against terrorism." Kuwait, United Arab Emirates and Qatar condemned the attack, with Kuwait saying it was "counter to all religious teachings and humanitarian values," Middle East Eye reported.
Russia also condemned the attacks, but struck a less unequivocally sympathetic tone. Foreign Ministry spokeswoman Maria Zakharova said in a statement that "we are all the same when we die at the hands of terrorists and extremists," The Guardian reported, but took the opportunity to say, "Let's not fight with 'hybrid threats' but with real ones," in a reference to international condemnation of Russia's "hybrid war" in Ukraine. President Vladimir Putin, however, sent a sympathetic video message to François Hollande.