Nick Cannon Apologizes, Says He's Ashamed of 'Uninformed and Naive' Anti-Semitic Comments
Musician, director and TV personality Nick Cannon apologized Wednesday evening for comments he made in June that were anti-Semitic.
In an episode of his podcast Cannon's Class, he interviewed Richard Griffin, better known as Professor Griff, formerly of the pioneering hip hop group Public Enemy. Griff was fired from the group after a 1989 interview in which he blamed Jewish people for "the majority of wickedness that goes on across the globe."
In the podcast, Cannon argued that Professor Griff and other Black people were the "true Hebrews."
"It's never hate speech, you can't be anti-Semitic when we are the Semitic people," Cannon said. "When we are the same people who they want to be. That's our birthright."
After fallout over the podcast episode, including being dropped by media giant ViacomCBS, Cannon apologized on Wednesday in a Twitter thread.
"First and foremost I extend my deepest and most sincere apologies to my Jewish sisters and brothers for the hurtful and divisive words that came out of my mouth during my interview with Richard Griffin," Cannon wrote, noting that the video of the interview had been removed. "They reinforced the worst stereotypes of a proud and magnificent people and I feel ashamed of the uninformed and naïve place that these words came from."
"While the Jewish experience encompasses more than 5,000 years and there is so much I have yet to learn, I have had at least a minor history lesson over the past few days and to say that it is eye-opening would be a vast understatement. I want to express my gratitude to the Rabbis, community leaders and institutions who reached out to me to help enlighten me, instead of chastising me," he continued. "I want to assure my Jewish friends, new and old, that this is only the beginning of my education—I am committed to deeper connections, more profound learning and strengthening the bond between our two cultures today and every day going forward."
Addressing Cannon's apology, FOX said in a statement obtained by Newsweek that Cannon's hosting position on hit show The Masked Singer was not in danger.
"When we were made aware of Nick Cannon's interview with Richard Griffin on YouTube, we immediately began a dialogue with Nick. He is clear and remorseful that his words were wrong and lacked both understanding and context, and inadvertently promoted hate. This was important for us to observe," the statement read.
"Nick has sincerely apologized, and quickly taken steps to educate himself and make amends. On that basis and given a belief that this moment calls for dialogue, we will move forward with Nick and help him advance this important conversation, broadly. FOX condemns all forms of hate directed toward any community and we will combat bigotry of any kind," it continued.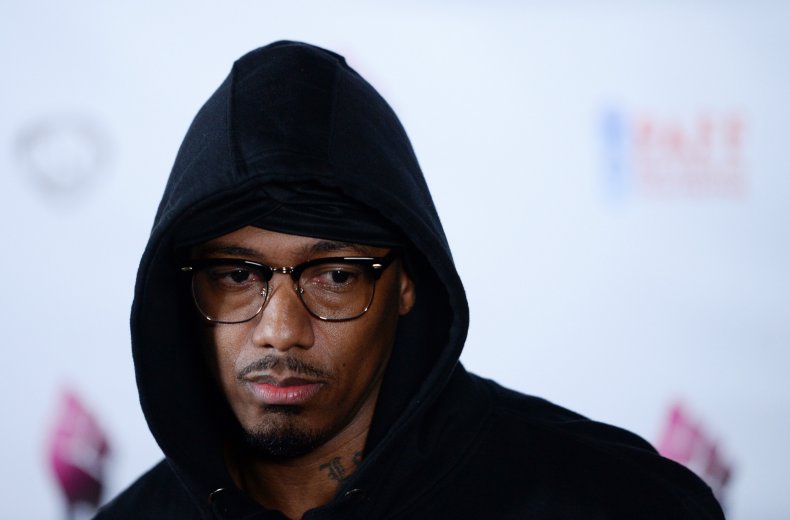 Cannon addressed the controversy earlier Wednesday as well, writing a Facebook post called "Truth and Reconciliation." In the post, Cannon accused the media of trying to "make an example of an outspoken Black man."
"I will not be bullied, silenced, or continuously oppressed by any organization, group, or corporation. I am disappointed that Viacom does not understand or respect the power of the Black community," he wrote in the earlier statement.
Cannon also alleged that Viacom had banned advertisements in support of George Floyd and Breonna Taylor. MTV, a ViacomCBS property, refused to place ads on online news articles that mentioned Floyd, Taylor, Ahmaud Arbery and the phrase Black Lives Matter, according to the Wall Street Journal. An MTV spokeswoman told the paper the ads in question were for a comedy program, Revenge Prank, and the company did not want to seem "insensitive."
The Facebook post also included an apology to the Jewish community, and said he would work on educating himself.
"In a pleasant turn of events and the best blessing in all of this hurtful attack is the outpouring of love and support from the Jewish community. It has been amazing. I have spoken with many Rabbis, clergy, Professors and coworkers who offer their sincere help. I must apologize to my Jewish Brothers and Sisters for putting them in such a painful position, which was never my intention, but I know this whole situation has hurt many people and together we will make it right," Cannon wrote.
The Anti-Defamation League (ADL), an organization devoted to fighting anti-Semitism, directed Newsweek to a Tweet by the ADL's CEO, Jonathan Greenblatt.
"An overdue, but sincere and strong apology. It's a good start. Thank you @NickCannon for acknowledging your hurtful words and vowing to educate yourself on #antisemitism," Greenblatt tweeted.
Update (7/16/2020, 11:00 p.m.): This article has been updated to include comment from the ADL.
Nick Cannon Apologizes, Says He's Ashamed of 'Uninformed and Naive' Anti-Semitic Comments | Culture