Broadway Star Nick Cordero Receives Temporary Pacemaker, Says His Wife
Actor Nick Cordero, whose leg was recently amputated due to coronavirus complications, has received a temporary pacemaker after doctors noticed an irregular heartbeat.
Cordero's wife, former Broadway dancer and celebrity trainer Amanda Kloots, spoke about the doctor's decision to give him a temporary pacemaker in an Instagram story on Friday. She also revealed that the actor, who was nominated for a Tony in 2014 for his role in Bullets Over Broadway, had two negative coronavirus tests and was likely in recovery from the virus.
Kloots explained that even though Cordero's heart was working well, doctors needed to give him the pacemaker to ensure future treatments went smoothly.
"We just got a call from the doctors about Nick, and it looks like he had some irregular heart-beating last night that scared them enough to want to do a temporary pacemaker in Nick's heart," she said on her Instagram story. "His heart is functioning well, but he's had these dips in his heart rate for a little while now. And this one last night was apparently enough that it requires them to do this procedure to put a temporary pacemaker in his heart, so that anytime they move him or need to do some procedures in the future to help him continually get better that they don't have to worry about his heart rate dropping again."
Kloots later shared that the hospital called to tell her that the procedure went well in a later story.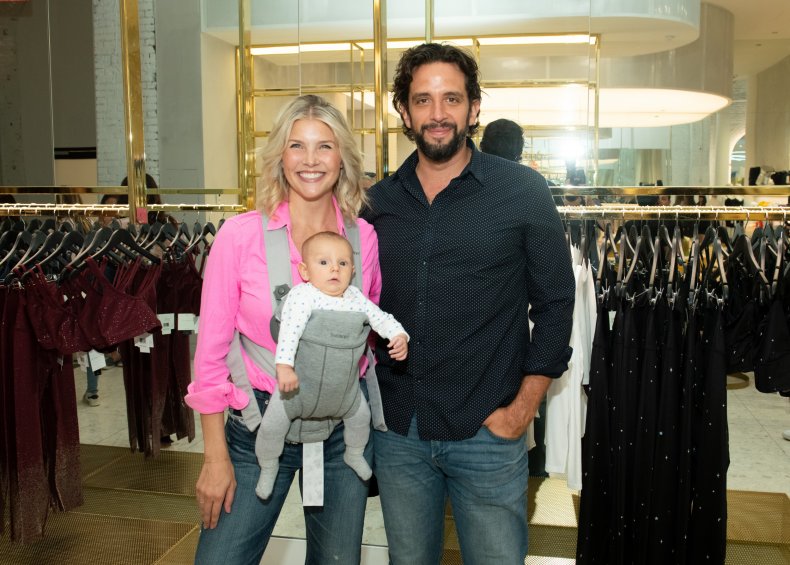 Previously reported by Newsweek,Cordero's right leg was amputated last week following coronavirus complications. Kloots encouraged people to share videos of themselves singing and dancing to Cordero's song "Live Your Life," with the hashtag "#WakeUpNick" at 3 p.m.
Kloots continued posting videos to her Instagram stories of fans and loved ones singing and dancing along, as news of the pacemaker came in, including actress Janine DiVita-Del Bello and former American Idol contestant Constantine Maroulis, who originated the role of Drew in Rock of Ages on Broadway. Cordero's most recent role was as Dennis in the Hollywood revival of the 80's rock jukebox musical.
Cordero and Kloots live in Los Angeles with their 10-month old son, Elvis. He was hospitalized after having trouble breathing in March and placed in a medically-induced coma to treat an infection in his lungs.
On Thursday, Kloots said that doctors told her that they believe that Cordero "should have woken up by now" after coming out sedation, according to People. A GoFundMe has been set up to help the couple pay for hospital bills. It has raised about $430,000 of the $450,000 goal as of Saturday.