Is Nick Foles Better than Carson Wentz? Twitter Goes Wild after Super Bowl MVP Leads Eagles to Upset Win over Rams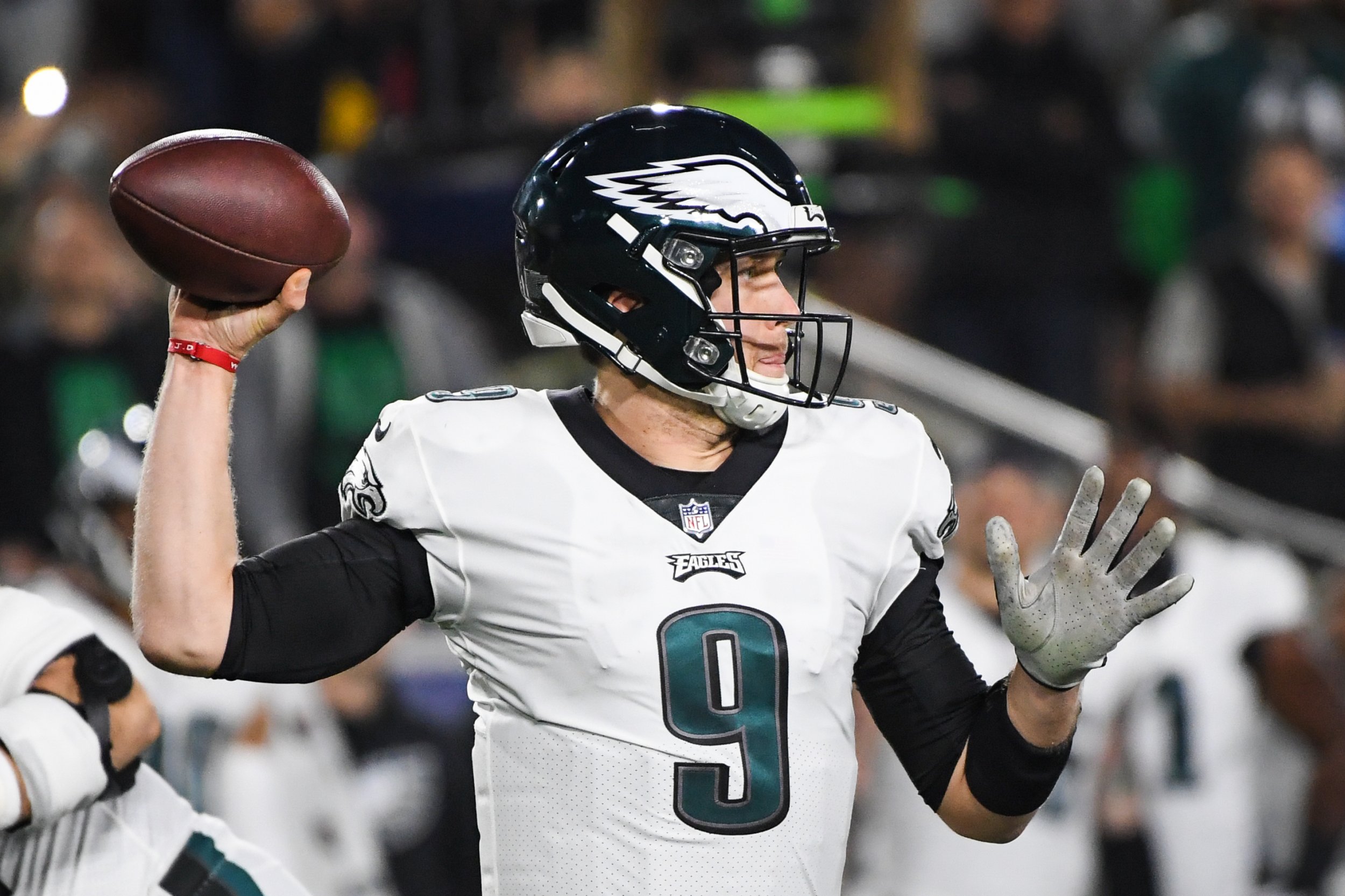 There is something about Nick Foles playing at the Los Angeles Coliseum in December. For the second year running, the Philadelphia Eagles' second-choice quarterback stepped in for Carson Wentz and led his team to an improbable win.
Last season, the second-round pick of the 2012 draft replaced Wentz in Week 14 when the latter tore his ACL, leading the Eagles to a 43-35 road win against the Los Angeles Rams. The win sparked a winning run, which ended with Philadelphia claiming its first Super Bowl title.
It is hard to imagine the Eagles repeating the feat this season but for now Foles has at least helped them keep their season alive following a 30-23 win against the Rams on Sunday night.
The Eagles were 7.5 points coming into the game, only for bookmakers to move the point spread to 13.5 points when news emerged that Wentz's back injury had ruled him out of the game.
As two-touchdown underdogs, the win was the second biggest-upset of the season, after the Buffalo Bills beat the Minnesota Vikings in Week 3. It also marked the Eagles' largest upset win since 1995.
Foles completed 24 of his 31 attempted passes for 270 yards and one interception as the Eagles scored 30 points for only the second time this season.
"I'm not trying to think about it," Foles said when asked by Salters if he realized how eerie the scenario was on Sunday to last season. "Just trying to stay in the moment with this. I'm blessed to be a part of an amazing team, the Eagles franchise, guys like Fletcher [Cox] so I'm just enjoying the moment."
While he might have done his best to block the comparisons out, for pundits and fans the similarities were just too striking to ignore.
To some, it also proved that the Eagles are a better team when Foles is under center instead of Wentz.
Sunday night's win improved the Eagles to 7-7, leaving them second in the NFC East behind the Dallas Cowboys, who slipped to 8-6 after a 23-0 loss in Indianapolis.
Philadelphia hosts the Texans in Week 16, before traveling to Washington for the last game of the regular season in what could be a winner-takes-all showdown with their divisional rivals.
The Redskins are also 7-7 after snapping a four-game losing streak with a 16-13 win in Jacksonville on Sunday.
Meanwhile, defeat against the Eagles could complicate the Rams' postseason plans. Los Angeles is 11-3 but it has lost two game in a row for the first time this year and could lose the NFC's best record if the New Orleans Saints win on the road against Carolina on Monday.