Police Update About Missing Nicola Bulley's Private Life Raises Questions
New revelations about the private life of missing British woman Nicola Bulley have raised questions about the level of personal detail about the victim local police chose to release.
Nicola Bulley, 45, was last seen on January 27 at around 9.20 a.m. local time. She was walking her dog near the River Wyre in Lancashire, northwest England.
In a new statement released on Wednesday, local police said that certain "vulnerabilities" meant Bulley was "immediately graded as a high-risk missing person" when her disappearance was reported.
The missing mother-of-two had "significant issues with alcohol" that police said were brought on by "struggles with the menopause." This had cause "real challenges" for Bulley's partner and their family, police said.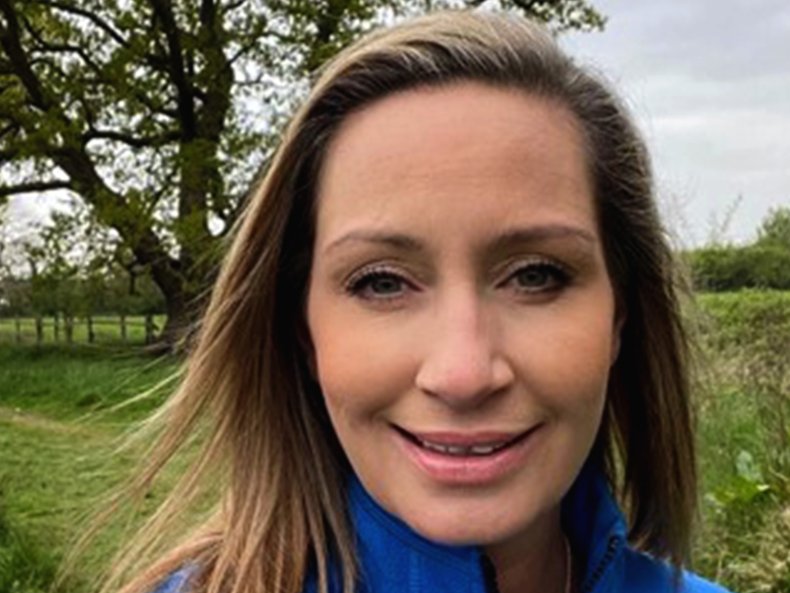 The force added they were investigating a report of concern that had been raised for a person's welfare at Bulley's home address on January 10, saying that no one had been arrested in relation to that incident.
"It is an unusual step for us to take to go into this level of detail about someone's private life," Lancashire Police said. "But we felt it was important to clarify what we meant when we talked about vulnerabilities to avoid any further speculation or misinterpretation."
Local law enforcement said they explained to Bulley's family "why we have released this further information," and requested privacy for her relatives "at this difficult time."
Releasing this personal information prompted criticism online, with one British lawmaker saying she was "deeply uncomfortable" with the new disclosures about Bulley's private life.
"I am deeply uncomfortable with the police releasing Nicola Bulley's so-called "vulnerabilities" on menopause & alcohol," Alicia Kearns, a member of parliament for the ruling Conservative Party, wrote on Twitter.
"I struggle to ascertain how this will assist Police in their search & investigations," she continued. "I do see how it would assist those wishing to victim-blame or diminish."
British author and presenter Fern Britton asked "what lies behind" the statement, adding: "The undertone is that she maybe ' a bit unstable' or perhaps even 'not in her right mind.' Too easy to write a woman off like this."
Journalist Georgina Fuller posted on Twitter: "What do her hormones and her alcohol intake have to do with her going missing?"
British solicitor and former prosecutor Nazir Afzal said the statement "should NOT have been issued" and it "does NOTHING to find her."
Lancashire Police assistant chief constable, Peter Lawson, said the force was making more information public about the investigation than they typically would because of "commentary, speculation [and] indeed some criticism" of police handling of Bulley's case.
In a press conference on Wednesday, Lawson said there was no evidence of criminal aspect or third-party involvement in the disappearance.
Lancashire Police said although the force continued to have "an open mind" about the case, they maintained the current working hypothesis that Bulley fell into the river.
On January 27, Bulley left her home shortly before 8.30 a.m. to take her children to school. Just after 9 a.m., she logged onto a Microsoft Teams call while walking her dog, Willow, through a field. A witness spotted Bulley at 9.10 a.m., before her phone was found, still logged into the Teams call, on a bench at 9.33 a.m.
Police have worked with external experts to search the area around where Bulley was last seen, including teams of forensic divers, but have found no sign of Bulley. Police have visited more than 300 premises, and received and acted upon over 1,500 pieces of evidence.
Newsweek has reached out to Lancashire Police for comment.