Nicolas Cage has weighed in on the aftermath of the fatal shooting on the set of Alec Baldwin's movie Rust, insisting that gun training is necessary for actors.
Star and producer Baldwin was handling a firearm on the film's New Mexico set on October 21 when it discharged, leading to the death of cinematographer Halyna Hutchins and the injury of writer-director Joel Souza.
In the months that have followed, conversations have arisen around increasing gun safety protocols on movie sets and even whether firearms should be allowed at all.
During an appearance on The Hollywood Reporter's Actors Roundtable, Cage shared his own take, pointing out that actors are often required to train in certain areas pertaining to their characters—and gun use should be no different.
"I don't want to cast blame anywhere, but I do think—and I'm not talking about anybody—but people don't like the word movie star," he said. "We want to be humble actors.
"But a movie star is a bit of a different kind of presentation because you need to know how to ride a horse. You need to know how to fight. You're going to do fight scenes. You need to know how to ride a motorcycle.
"You need to know how to use a stick shift and drive sports cars, and you do need to know how to use a gun. You do."
The Pig star went on: "You need to take the time to know what the procedure is. Those are part of the job profiles. Now, the stuntman and the movie star are two jobs that co-exist.
"Every stuntman needs to be a movie star and every movie star needs to be a stuntman. That's just part of the profile. And that's all I'm gonna say about it."
Andrew Garfield and Peter Dinklage—who took part in the panel alongside Cage, Jonathan Majors, and Simon Rex—also weighed in on the matter, as they said that there is a need for some semblance of change in the industry.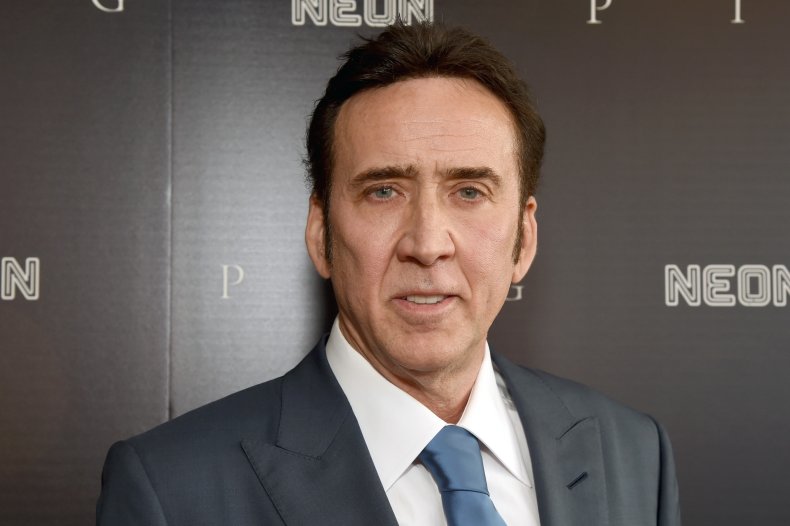 Referring to the Rust shooting, Game of Thrones star Dinklage noted: "That should never happen again. So anything we can do to move away from that, that's our responsibility. Clearly a no-brainer."
The Amazing Spider-Man star Garfield added: "Yeah that's kind of a no-brainer. Like, if it can be avoided, [it should be]."
"And it can be avoided because look at what you can do with movies," Dinklage interjected. "You know that also calls into question, are there too many guns in movies?
"We've all held guns in movies, probably, and I always think about that being anti-gun myself, but the character isn't. That's a very complicated thing. But that made it very clear that there has to be change, like, now. 100 percent."
Amid the ongoing investigation into the incident, Baldwin sat down for an interview with ABC News' George Stephanopoulos, and alleged that the gun he was holding—which he didn't know contained live rounds—fired without him pulling the trigger.
"Someone is responsible for what happened, but I know it's not me," he said. "I might have killed myself if I thought I was responsible, and I don't say that lightly."
According to a search warrant affidavit, moments before the fatal shooting the gun was handed to Baldwin by Rust assistant director Dave Halls, who stated that it was "cold"—indicating that the prop did not contain any live rounds.
A lawyer for Halls later stated that the assistant director supported Baldwin's assertion that he did not pull the trigger on the day in question.
Following the shooting, Rust armorer Hannah Gutierrez-Reed said in a statement through her attorney that she had "no idea" where the live ammunition came from.