Ex-UKIP Leader Nigel Farage 'Sang Neo-Nazi Songs' at School, Claims Friend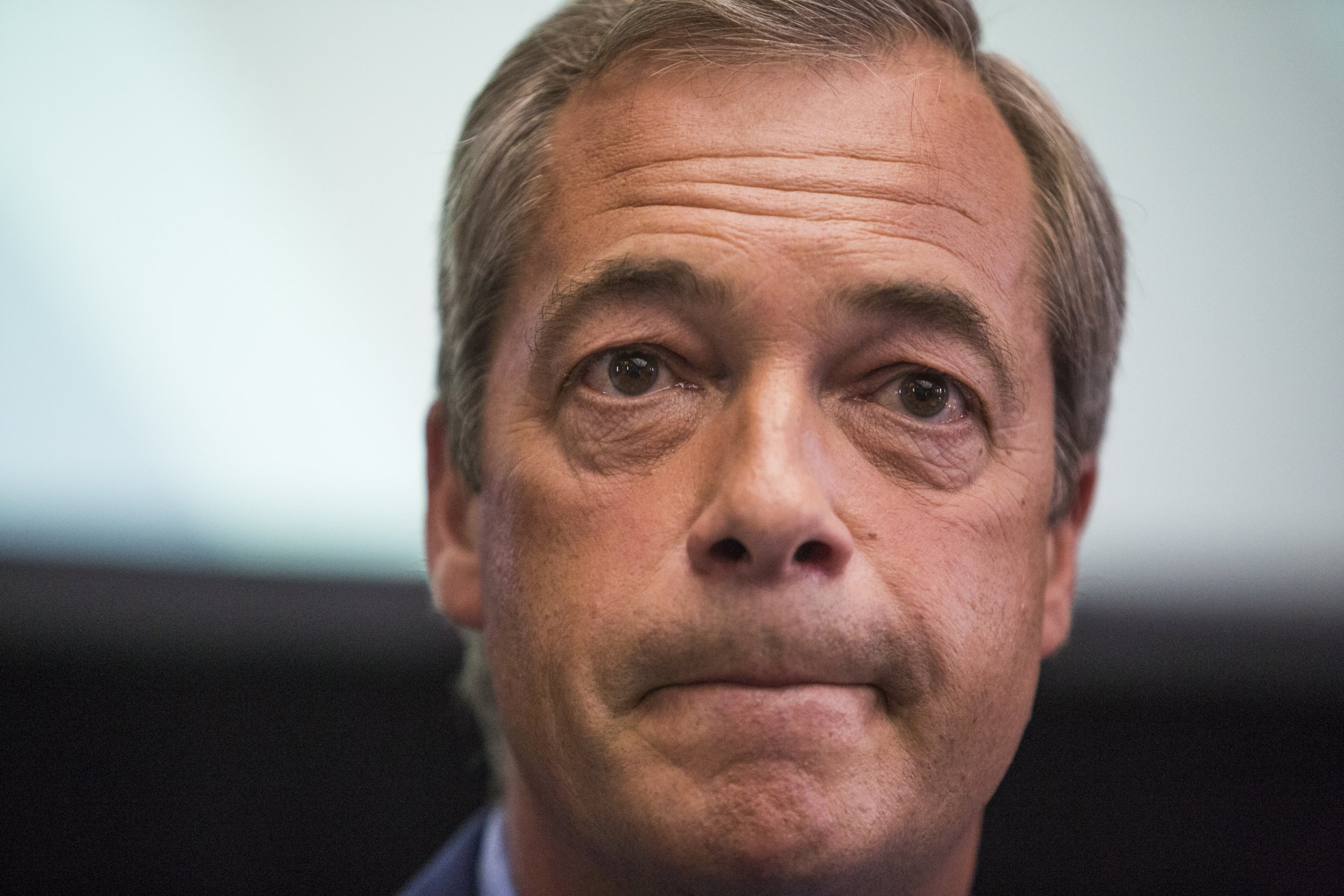 Nigel Farage boasted about his "NF" initials also standing for National Front and sang neo-Nazi songs while at school, a close friend has alleged, according to The Independent.
The former friend attended Dulwich College in London with the ex-UKIP leader in the late 1970s and early 1980s.
For many years, The Independent claimed he observed the rise of Farage's career and proud that they had shared schooldays together. But over the past several months, he has become alarmed by divisions he believes are being created in Britain partly as a result of the rhetoric and imagery used by the MEP.
The poster of Farage standing in front of a Leave EU poster of refugees with the words "Breaking Point" during the latter stages of the Brexit campaign made him realize it was time to speak out.
According to the newspaper, the former friend initially planned to identify himself, but after the killing of MP Jo Cox in June he claims he is fearful of potential repercussions from fanatics.
In an open letter published in The Independent, he writes: "I remember the way you enchanted people at school—senior teachers and fellow pupils alike. Your English project on fishing enthralled everyone. I remember mine being particularly boring. You were and are a great speaker, for sure.
"But I also remember other, darker things about you… I do remember you singing the song starting with the words 'gas them all, gas 'em all, gas them all.'
"I can't forget the words. I can't bring myself to write the rest of it for it is more vile than anything the teachers at Dulwich would ever have been aware of.
"I vividly recall the keen interest you had in two initials of your name written together as a signature and the bigoted symbol that represents from the many doodles over your school books. Nigel Farage, NF, National Front. I remember watching you draw it. Just a laugh, eh, Nigel?"
When confronted by similar accusations in 2013, Farage said: "I don't know any Hitler youth songs, in English or German… Any accusation I was ever involved in far-right politics is utterly untrue.
"Of course, I said some ridiculous things, not necessarily racist things. It depends how you define it."