Nigeria's Buhari Offers Talks with Boko Haram to Bring Back Chibok Girls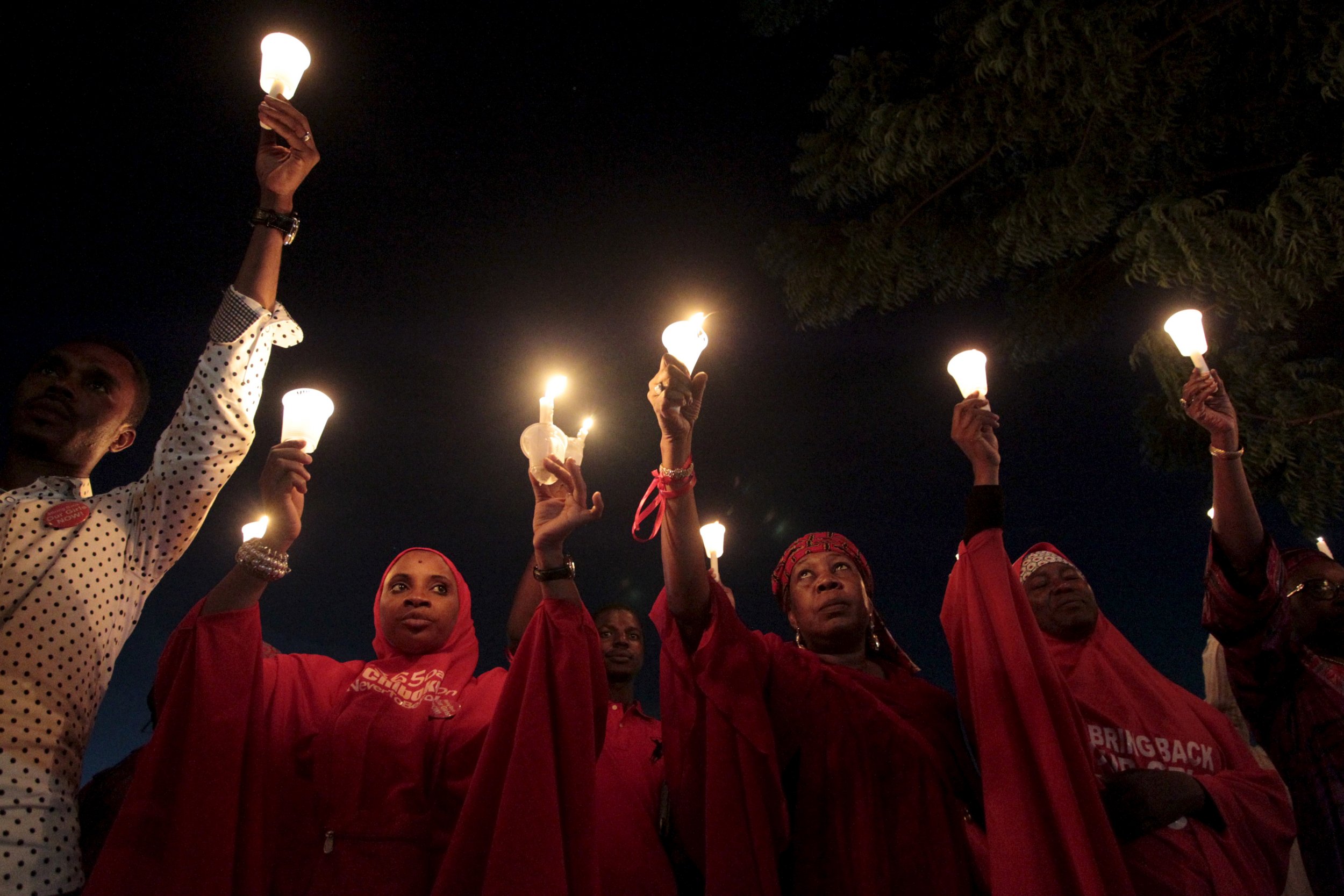 Nigerian president Muhammadu Buhari has opened the door to negotiating with militant group Boko Haram to secure the release of the 200 schoolgirls seized from the town of Chibok in 2014, the BBC reports.
The girls, known as the Chibok girls, were kidnapped from their school dorms in April last year by the Islamist group. The kidnapping sparked a mass initiative using the slogan Bring Back Our Girls, which was supported by public figures such as the Duchess of Cambridge, and actor and UN activist Emma Watson, among others.
There have been no confirmed reports about the girls' whereabouts since they were taken, however, and on Thursday Buhari told the BBC that Nigeria had no intelligence on where the girls are or what their state of health is.
While Nigeria is currently fighting Boko Haram, which holds lands in several countries across the region, Buhari says his government is open to dialogue. But he said that Boko Haram must first come forward with a high-ranking representative, as the government has not been able to find central figureheads to speak to.
"If a credible leader of Boko Haram can be established and they tell us where those girls are, we are prepared to negotiate with them, without any precondition," said Buhari.