Nigeria: Goodluck Jonathan Rejects Niger Delta Avengers Claim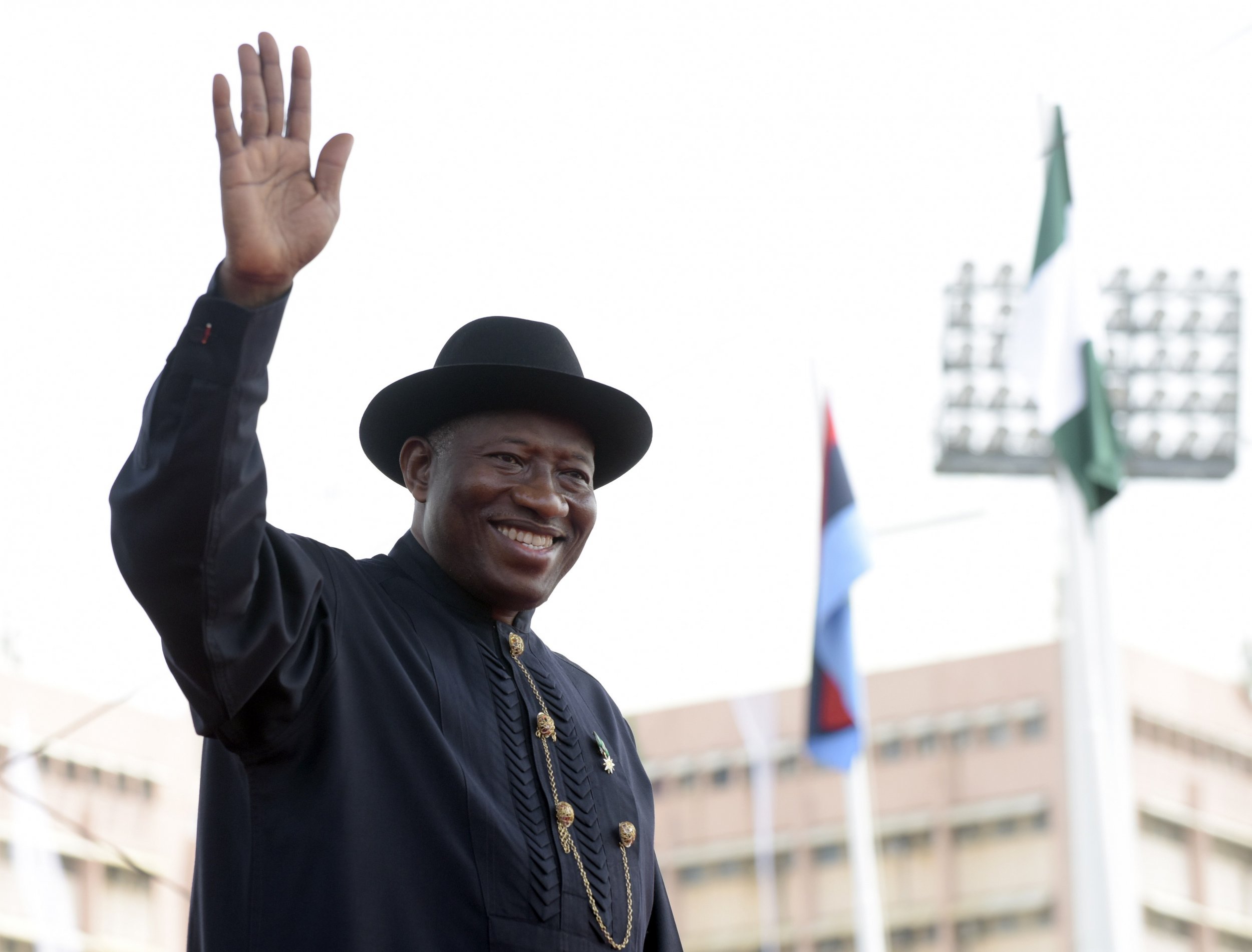 Former Nigerian President Goodluck Jonathan has rejected reports that he is sponsoring a militant group destroying oil pipelines in the Niger Delta region.
Jonathan, who was defeated by incumbent President Muhammadu Buhari in elections in March 2015, had been named as a sponsor of the Niger Delta Avengers (NDA) by a purported faction of the group, Nigerian news site Pulse reported.
The NDA has launched a campaign of attacks on the country's oil infrastructure in 2016, dramatically cutting Nigeria's oil production. The group is demanding a greater share of the country's oil wealth for residents of the Delta, an impoverished but resource-rich part of southern Nigeria.
In a statement issued Sunday through his media assistant Ikechukwu Eze, Jonathan said that claims he was backing the group were "idiotic" and that the former president was committed to "peace, non-violence and better human community."
Jonathan's statement added that another group of militants in the southern swamplands—known as the Movement for the Emancipation of the Niger Delta (MEND)—had previously attempted to assassinate him and was still intent on this goal. MEND led an insurgency in the Niger Delta in the mid-2000s, kidnapping oil workers and blowing up pipelines before a presidential amnesty deal was struck in 2009.
The former Nigerian leader claimed that the group had made several attempts on his life before and during his presidential tenure, which ran from 2010 to 2015.
"We, therefore, have no doubt in our mind that MEND, as a group contracted to go after Jonathan with the mind of assassinating him, is yet to abandon this criminal and ignominious craving," said the statement.
Jonathan has a strong support base in the Niger Delta and in the south of the country in general, with key oil-producing areas including Rivers state voting for the ex-president's People's Democratic Party in the 2015 general election.
The NDA itself has claimed that reports of separate factions within the group are unfounded. "The public and all sane minds should know that the entire household of the Niger Delta Avengers remain[s] intact," said a statement posted on the group's website Saturday.
Buhari's administration has claimed on several occasions to be engaged in dialogue with militant groups in the Niger Delta, including the NDA, but the group itself has said such claims are untrue. The NDA has also disavowed links with MEND; the latter group has publicly stated that it is working with the government to bring the renewed attacks to an end and has branded the NDA as "criminals."