Nigeria: Government Working to Resolve Fulani Herdsmen Conflict, Says Minister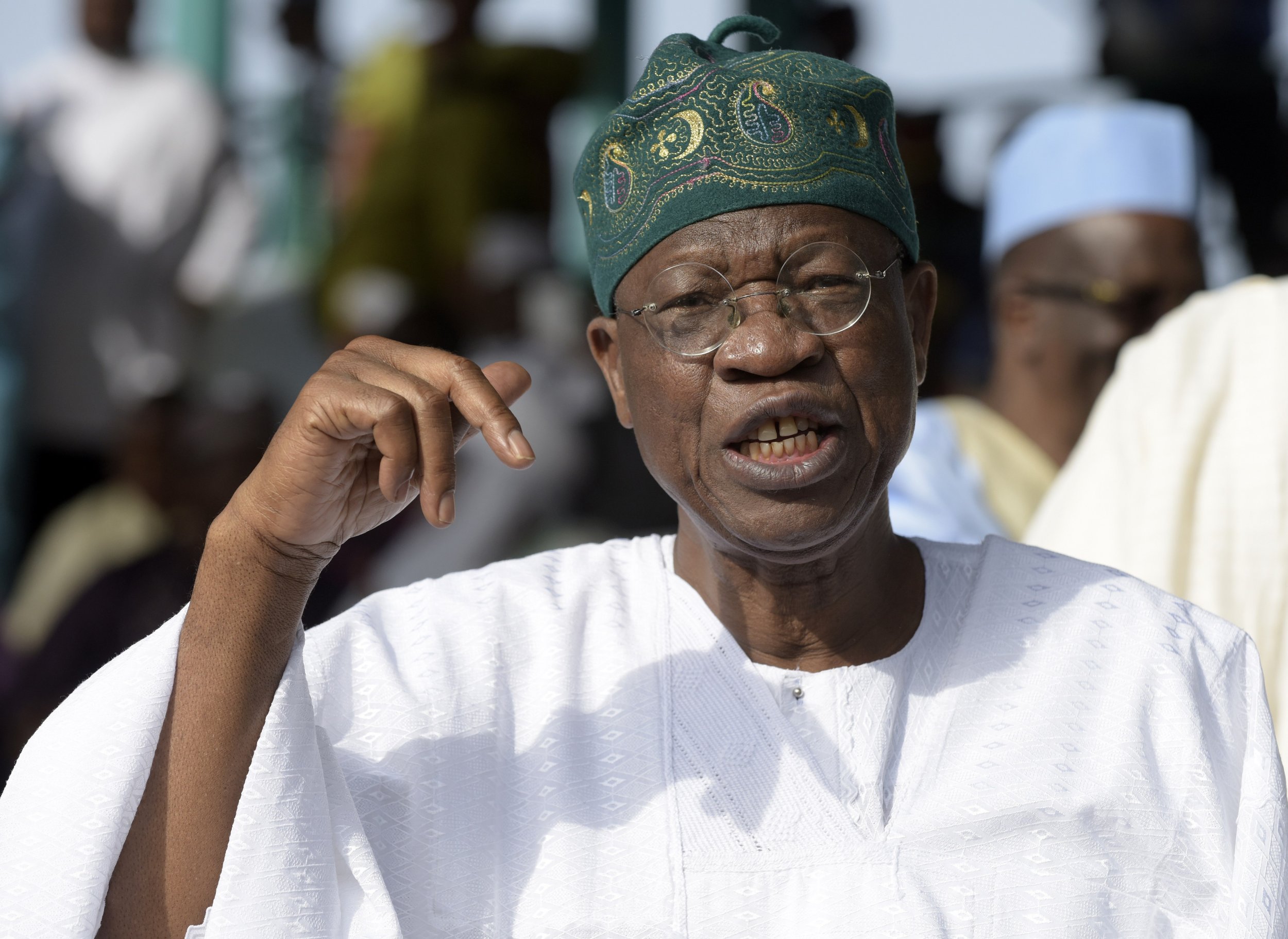 Nigeria's government is "working very silently" to resolve ongoing clashes between herdsmen and farmers that have killed hundreds in 2016, according to its information minister.
The conflict between the roaming pastoralists, who mainly come from the Fulani ethnic group, and settled farming communities has ramped up in recent months. Nigerian President Muhammadu Buhari ordered an inquiry into clashes that resulted in hundreds of deaths between Fulani herdsmen and farmers armed with guns and machetes in February in Nigeria's central Benue state.
A series of reports in 2015 by humanitarian agency Mercy Corps estimated that the four states most affected by the violence—Benue, Plateau, Kaduna and Nassarawa—stand to gain up to a total of $13.7 billion annually if the conflict is reduced to near-zero.
Nigeria's Minister of Information and Culture Lai Mohammed said on Sunday at a prayer service in the southwest Ogun state that the government was aware of the problem and was taking steps to address it.
"These communal clashes are very delicate issues, very emotional and what the government is doing is working very silently to ensure that people who used to live together before without any conflict will go back to that. In [a] few weeks from now, we will begin to see the result of that," said Mohammed, according to Nigeria's Premium Times.
The herdsmen-farmer conflict is just one of several security issues the Nigerian government is trying to deal with. The jihadi group Boko Haram—which pledged allegiance to the Islamic State militant group (ISIS) in March 2015—is continuing a bloody insurgency in the northeast that began in 2009 and has killed tens of thousands of people and displaced more than 2 million.
Militants have also upped attacks on oil pipelines in 2016, contributing to a grinding fuel shortage and recalling the Niger Delta militancy of the mid-2000s, which saw armed groups patrolling the Delta's creeks and kidnapping oil workers. Additionally, pro-Biafran protesters have continued to clash with Nigerian security forces in the country's southeast.
The Fulani is an ethnic group spread across West Africa that constitutes one of the main ethnicities in Nigeria. The Fulani controlled the Sokoto caliphate, one of Africa's major 19th-century empires, until it was overthrown by the British in the early 1900s. The herdsmen-farmer conflict has often been characterized as an ethnic war between the roaming Fulani and settled ethnic groups, including the Hausa and Christian communities, but the authors of the Mercy Corps reports argue that the conflict is primarily a war over scant resources.