Nigeria Must Secure the Fundamental Rights of Its Citizens | Opinion
Following Nigeria's tumultuous presidential election on Saturday, it has become abundantly clear that most Nigerians want significant changes in the governance of their country. The Nigerian electoral commission announced on Tuesday evening that Bola Tinubu had won the presidency with a plurality of the votes, but the opposition has announced it will challenge the results. International observers have noted the election was marred by violence in a number of locations, and that widespread procedural irregularities reduced trust in the outcome and may have disenfranchised voters.
As important as a new presidency is, the true test for Nigeria is happening in the courts. My country is at a critical human rights juncture of which the world should take note. Right now, at the Nigerian Supreme Court, a potential landmark case could overturn the draconian blasphemy laws in the country's northern states. The Court has before it the opportunity to roll back these egregious infringements on fundamental freedoms and boldly advance human rights, which have been so imperiled recently in Nigeria.
Yahaya Sharif-Aminu is a young Sufi Muslim musician from Kano State, in northern Nigeria, who has been behind bars for the past three years for the simple act of sharing two audio messages on WhatsApp.
Charged with blasphemy for allegedly dishonoring the Prophet Mohammed, Yahaya was tried, found guilty, and sentenced to death by hanging—all without legal representation. Now, he is appealing for his life at the Supreme Court of Nigeria, and it is my great honor to stand by his side as his lawyer.
It was February 2020, and Yahaya, who expresses himself creatively through song, recorded and sent lyrics on WhatsApp that peacefully conveyed the beliefs of his particular branch of Sufism. Immediately, some in the WhatsApp group took offense, claiming his messages were criminal violations of Kano state law.
The offended formed a mob, burned down Yahaya's childhood home, and demanded that the state government prosecute him under the Sharia Penal Code Law, in which Section 382(b) mandates death for any Muslim who has insulted a prophet of the Quran. Just a few months later, a judge sentenced him to death by hanging.
Fortunately, our legal team was able to intervene and get Yahaya's conviction overturned. But instead of setting him free, the courts insisted on a retrial, which likely would result in the same verdict and another death sentence. Officials in Nigeria have made clear they would hang Yahaya as soon as possible if re-convicted—rendering the Supreme Court our clear, and only, domestic recourse.
We filed the Supreme Court appeal in November and now await our day in court. Our goal is to save Yahaya's life and overturn the death penalty blasphemy laws that violate the fundamental human rights of so many Nigerians.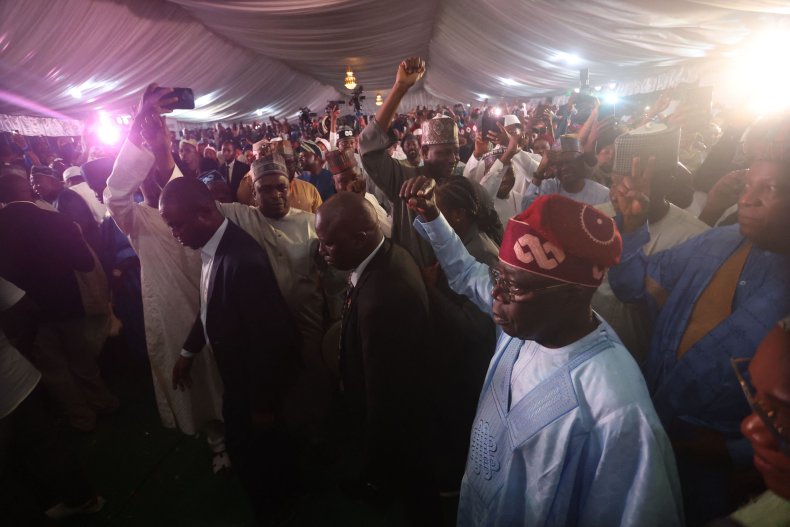 The Nigerian Constitution and international law, including the African Charter, include protections for religious freedom and the basic right to free expression. It can never be a crime to peacefully share one's beliefs with others. But the tragic reality is that these freedoms are not protected for many in Nigeria. It is one of only seven countries in the world where blasphemy is punishable by death.
In taking the fight for his life to the Supreme Court, Yahaya is at the forefront of the battle to end blasphemy laws, but his case is about so many more than just him.
This is about Omar Farouk, a minor I represented who was sentenced to 10 years in prison under the same blasphemy law as Yahaya. We were able to secure his freedom, but the climate of immense fear for anyone who commits a similar "crime" persists.
This is about Mubarak Bala, a humanist sentenced last year to 24 years in prison over allegedly blasphemous social media posts.
This is about Deborah Emmanuel Yakubu, a Christian college student who was stoned to death, and her body burnt, by a mob comprised of classmates who took issue with a social media post she made. Nearly everyone who participated in her murder has escaped accountability.
This is about the untold numbers of other Nigerians who have been threatened, kidnapped, killed, or subjected to violence from extremists due to their faith and religious beliefs.
This is about saying no to all forms of discrimination and persecution for any who wish to discuss and share their beliefs.
As a lawyer dedicated to defending our rights as human beings, I am humbled to represent Yahaya at the Supreme Court of Nigeria, but we cannot do it alone. It is imperative that the international community stand by Yahaya and speak out for those who cannot speak for themselves. No one should be punished, much less killed, for peacefully sharing their beliefs.
Throwing out the blasphemy laws that suppress fundamental freedoms and endanger lives is an essential step toward peace and progress for our country. As a nation, Nigerians must choose the path of democracy, human rights, and freedom. Yahaya's life, and the lives of countless others, depend on it.
Kola Alapinni is an international human rights lawyer based in Nigeria, providing legal counsel for Yahaya Sharif-Aminu with the support of ADF International. Follow him on Twitter @FelaLives
The views expressed in this article are the writer's own.