Nigeria Reopens Oil Refinery Following Militant Attacks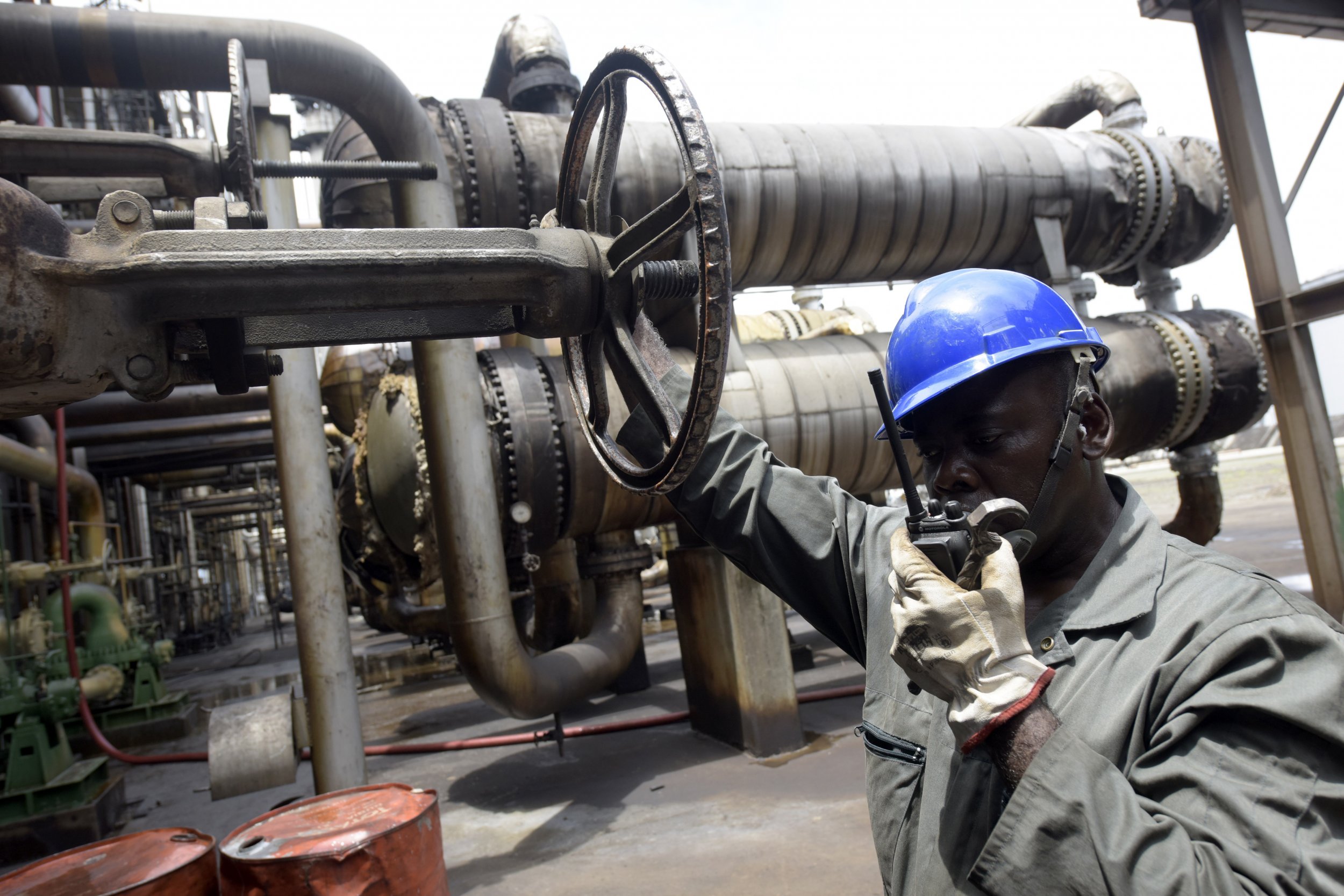 Nigeria's state-run oil company has reopened a refinery after it was closed for more than a month due to militant attacks on the pipelines.
The Nigerian National Petroleum Corporation (NNPC) said the Port Harcourt refinery was reopened over the weekend, Nigerian newspaper Vanguard reported on Monday. The NNPC temporarily closed two of its four refineries—at Port Harcourt in southern Nigeria and Kaduna in central Nigeria—in January, after militants attacked oil pipelines and caused supply problems. The Kaduna refinery and another facility at Warri in southwestern Nigeria remain closed while their pipelines are repaired.
Nigeria's oil production was decimated in the mid-2000s by militants in the Niger Delta region, who conducted a campaign of damaging and blowing up pipelines and kidnapping workers at oil facilities in protest of what they saw as the unfair distribution of the country's oil wealth.
At its peak, the militancy cut Nigeria's oil production to 800,000 barrels per day, less than a third of its maximum capacity of 2.5 million barrels per day. There has been an uptick in attacks in 2016, with Nigerian power minister Babatunde Fashola saying in January that the damage was costing the government $2.4 million per day. The latest spate of attacks started after authorities issued an arrest warrant in January for Government Ekpemupol—known as Tompolo—a prominent ex-Niger Delta militant leader. Tompolo has denied responsibility for the attacks.
In recent months, Nigeria has suffered a fuel shortage and people have had to stand in long queues at gas stations waiting for petrol. The NNPC said on Sunday that it is trying to plug the supply gap by importing the equivalent of 45 million liters of fuel each day, which it started doing on March 1. "We have filled the gap and provided a 30-day buffer arrangement," said the company. "We once again apologize to Nigerians for the inconveniences as we work assiduously to avoid repeat of this distressing situation."
The West African country, Africa's biggest oil producer, has also struggled with the global fall in commodity prices, which have dropped from highs of $115 per barrel for Brent crude oil in summer 2014 to lows of $32 in February 2016. President Muhammadu Buhari has resisted pressure to devalue the Nigerian currency, the naira, but the country has slapped import bans on hundreds of categories of items—from soap to toothpicks—to prevent a collapse in the currency's value.