Nigeria: President Buhari's Wife Calls Opposition Governor 'Mad Dog'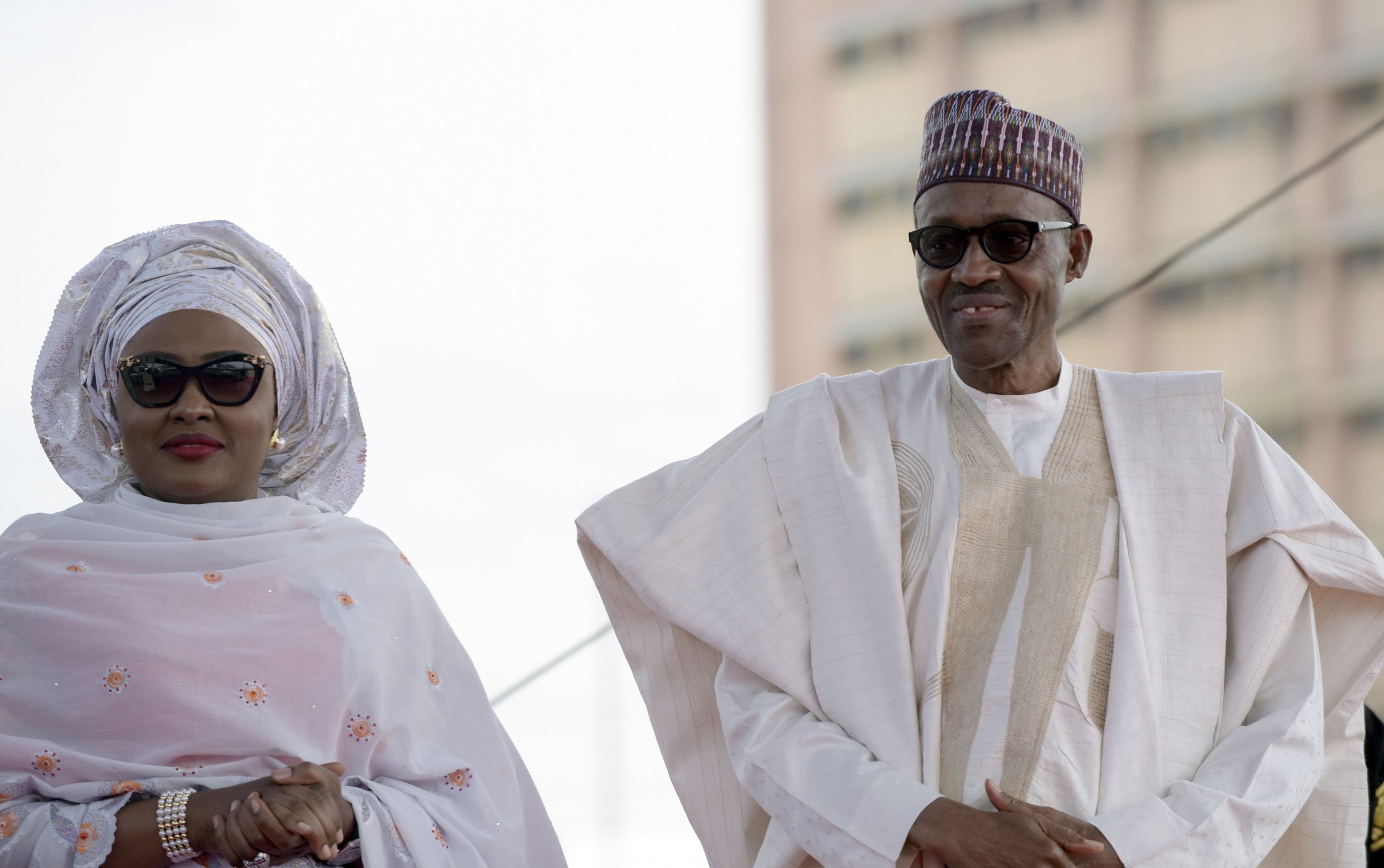 The wife of Nigerian President Muhammadu Buhari has become embroiled in a spat with an opposition governor over corruption allegations.
The spat began after the governor of Nigeria's Ekiti state, Peter Ayodele Fayose, accused Aisha Buhari of involvement in a bribery scandal involving former U.S. Congressman William J. Jefferson. In 2009, Jefferson was found guilty of 11 counts of corruption and was sentenced to 13 years' imprisonment. The court found that he took around $500,000 in bribes and an account in the name of Aisha Buhari in Nigeria was cited in the sentencing memorandum as one of the accounts from which transfers to Jefferson were made.
The Nigerian presidency has dismissed Fayose's allegations, with presidential spokesman Garba Shehu characterizing them as those of a man "childishly obsessed with the desire to grab the headlines and insulting people at will because of his incurably boorish instincts." Shehu said that the president's wife had no connection to the Jefferson case and challenged Fayose to provide evidence to the contrary.
The former head of Nigeria's Economic and Financial Crimes Commission (EFCC), Ibrahim Lamorde, told Nigeria's Premium Times that the Aisha Buhari cited in the memorandum is not the same woman as the current president's wife. Fayose made the allegations after the EFCC froze one of his personal accounts.
A tweet was sent from Aisha Buhari's verified Twitter account on Tuesday evening apparently responding to Fayose's allegations, Nigeria's Vanguard newspaper reported . "Enough is enough Fayose. A mad dog that isn't chained. I refuse to keep quiet," the tweet said. It was subsequently deleted and the Nigerian government has not made any public statement on the affair nor confirmed whether the tweet was sent by the First Lady.
Fayose is a member of the opposition People's Democratic Party (PDP), which was ousted from government when Buhari defeated former President Goodluck Jonathan in an election in March 2015. The PDP has accused the Buhari administration of focusing its anti-corruption crackdown on members of the opposition and not dealing with allegations of graft within the ruling All Progressives Congress (APC).
Aisha Buhari married the now-president in 1989 and the couple have five children. The First Lady oversees the Future Assured initiative, which aims to reduce the country's maternal and infant mortality rates.