Nigeria Seeks Billions in Loans to Fund Budget: Reports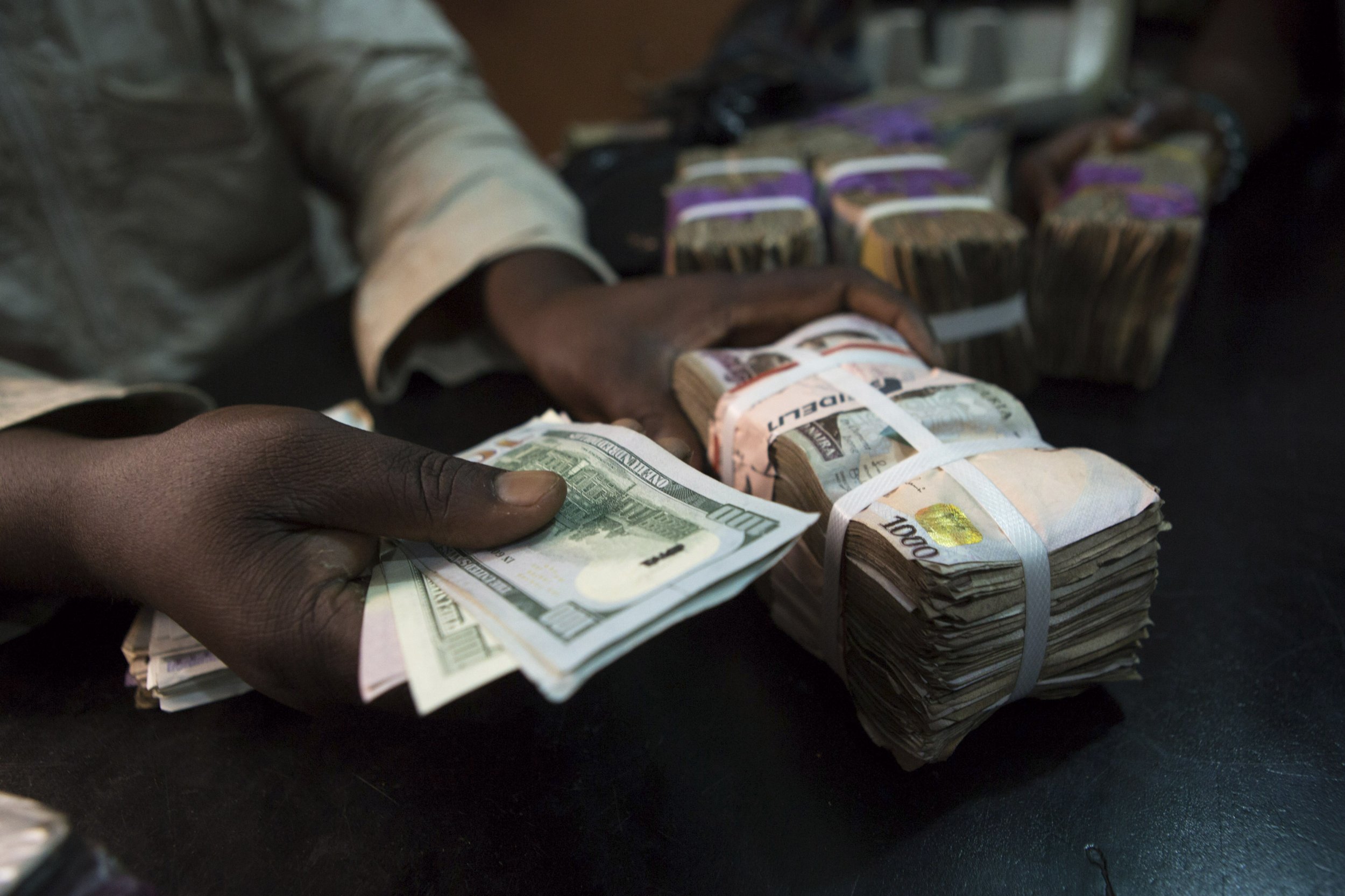 Nigeria is in talks with the World Bank over loans to help it fund a record budget in 2016 amid falling oil prices, Reuters reported.
President Muhammadu Buhari announced plans to raise spending by 20 percent in 2016 in his maiden budget delivered in December. The Nigerian president said the country would seek overseas funding of 900 billion naira ($4.5 billion), on top of 984 billion naira ($4.9 billion) domestically to cope with a growing deficit, which is expected to double to 2.2 trillion naira ($11 billion) in 2016.
Nigeria has been hit hard by the plummeting price of oil, which has fallen from $64 a barrel when Buhari was sworn in in May 2015 to $32 in January. The West African giant is projected to have grown by 3.0 percent in 2015, its slowest pace in more than a decade, according to a January report by the International Monetary Fund (IMF). The Central Bank of Nigeria has taken drastic steps in a bid to reduce access to foreign currency and retain the value of the naira, such as putting restrictions on imports of 41 categories of items—including hundreds of arbitrary goods from soap to toothpicks—that could leave Nigerian companies short of raw materials.
Finance Minister Kemi Adeosun told Reuters on Sunday that the country was considering its options in funding the budget, including the African Development Bank (ADB). "We have held exploratory talks with the World Bank. We have not applied for emergency loans," said Adeosun. The Financial Times reported on Sunday that Nigeria is seeking a $2.5 billion loan from the World Bank and a parallel $1 billion loan from the ADB.
IMF Managing Director Christine Lagarde met with Buhari during a visit to Nigeria in January. Lagarde said that "some degree of flexibility" in Nigeria's monetary policy—which could include devaluing the naira—would help Nigeria address its current difficulties, despite Buhari saying he was not personally convinced by the policy. Gene Leon, the IMF's representative in Nigeria, told the Financial Times that while Nigeria is facing "significant external and fiscal account challenges" due to the drop in oil prices, the country was not in need of an IMF funding program.
Nigeria is Africa's biggest oil producer, churning out 1.8 million barrels per day, and petroleum exports constitute more than 90 percent of the value of Nigerian exports.