Nigeria Shiites Clash With Police, Several Feared Dead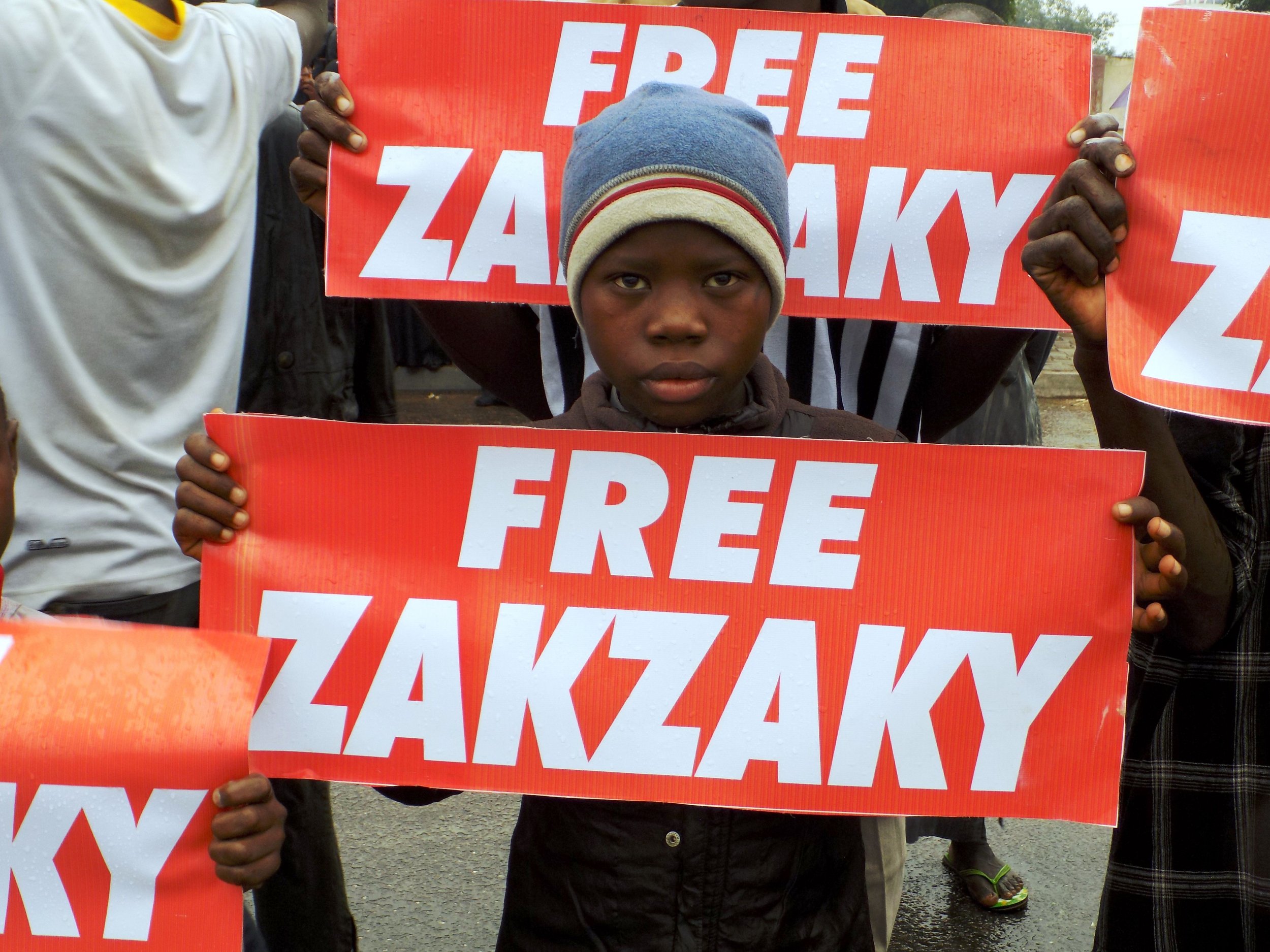 Nigerian police have clashed with members of the country's largest Shiite Muslim group, reportedly killing several people.
The violence broke out during a religious procession by the Islamic Movement in Nigeria (IMN) near the northern city of Kano on Monday. Thousands of IMN members were taking part in the procession, which had recently been banned by Kano state authorities.
IMN spokesman Ibrahim Musa told Newsweek that 18 people had been killed after police opened fire on peaceful protesters.
The Kano state police command were unavailable to comment at Newsweek 's request. A police officer who wished to remain anonymous told AFP that police opened fire as the protesters were becoming violent. At least 10 people were killed during the clashes, according to AFP.
The IMN has clashed with Nigerian security forces on several occasions in recent months. In December 2015, Nigerian soldiers were reported to have killed almost 350 IMN members in Zaria, a city in Nigeria's Kaduna state, after the military suspected the group of attempting to assassinate the chief of army staff.
Nigerian security forces arrested the IMN's leader Sheikh Ibrahim Zakzaky, an Iranian-trained cleric, during the Zaria clashes in December 2015. He remains in detention and has not been charged to court.
A Kaduna state commission of inquiry found in July that the Nigerian army had responded to the threat with "excessive force," but also said that the IMN was in the habit of "radicalizing its members" and should be outlawed as an unregistered society. Since the commission reported, the group has been proscribed in at least five states in northern Nigeria.
In October, more than 10 IMN members were killed during clashes across northern Nigeria as Shiites marked Ashura, the most important religious festival in their calendar.
Nigeria's population is almost equally divided between Christians and Muslims, with the majority of the latter being Sunni Muslims. There is no official data on the size of the Shiite community, but rights group Human Rights Watch in December 2015 estimated it to be around 3 million.
Nigeria Shiites Clash With Police, Several Feared Dead | World