Nigeria: Army Guilty of 'Mass Slaughter' of Shiites, Says Amnesty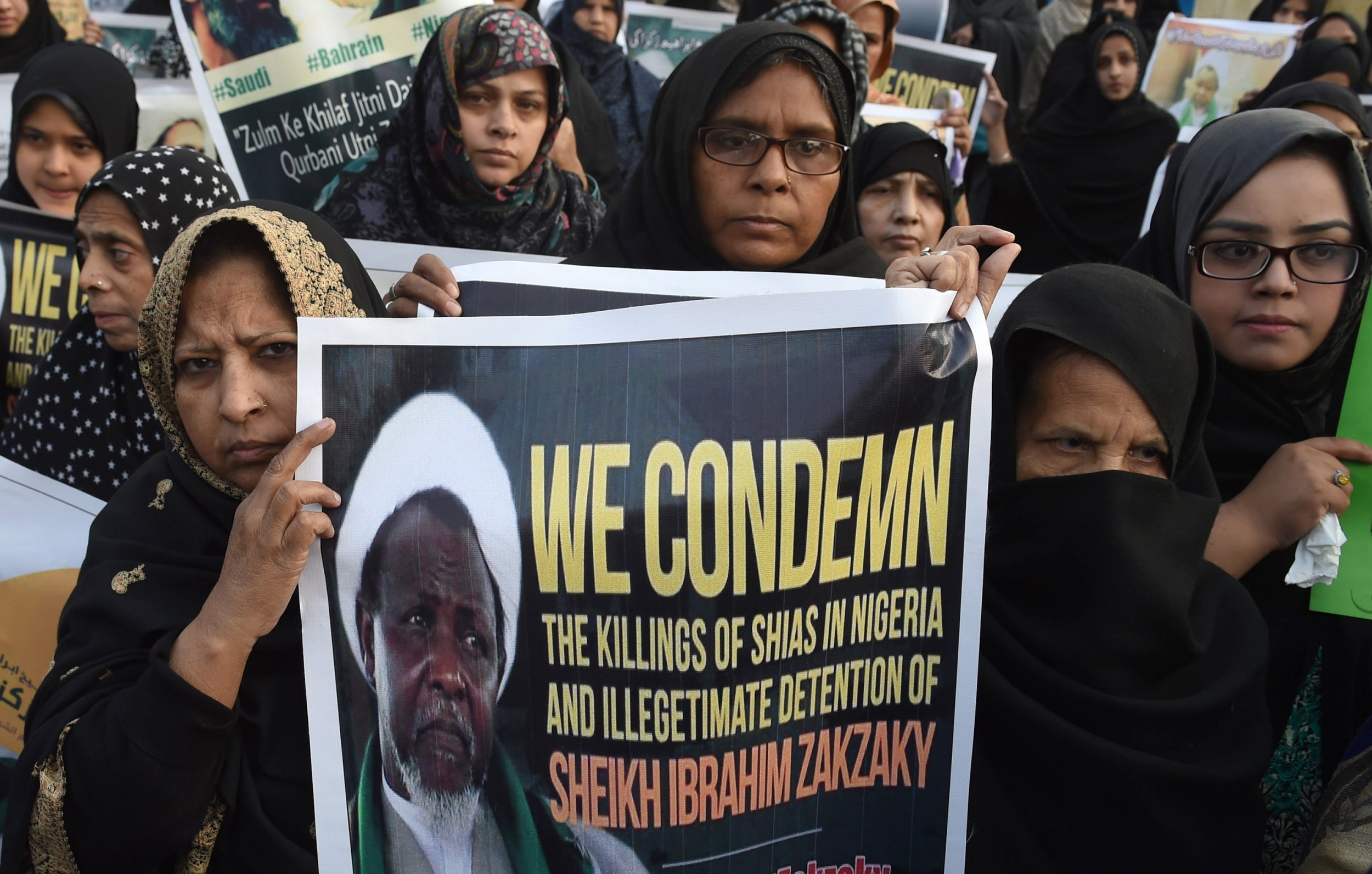 The Nigerian military committed "mass slaughter" and used "unlawful and excessive force" in clashes with members of a Shiite sect, according to Amnesty International.
Members of the Islamic Movement in Nigeria (IMN)— led by Iranian-inspired cleric Sheikh Ibrahim Zakzaky—clashed with Nigerian soldiers between December 12 and 14, 2015, in the northern Nigerian city of Zaria, Kaduna state. The Nigerian Army said the clashes began after IMN members attempted to assassinate the chief of army staff, while the IMN claims it was an unprovoked attack by the army.
More than 350 people are believed to have been unlawfully killed by the military in the clashes, according to Amnesty's report, released on Friday and which is based on interviews with eyewitnesses.
Bodies of IMN members who had been killed were then dumped into mass graves, one of which Amnesty claims to have located via satellite image analysis. "Bodies were left littered in the streets and piled outside the mortuary. Some of the injured were burned alive," said Netsanet Belay, Amnesty's research and advocacy director for Africa.
The report was criticized by Nigerian defense spokesman Brigadier-General Rabe Abubakar, however, who tells Newsweek that the document was "untimely" and "one-sided." Abubakar says that the clashes are being investigated by a Kaduna state commission of inquiry and for Amnesty to draw conclusions before the inquiry concludes is "not fair." "It's not a true reflection of what the armed forces of the Federal Republic of Nigeria and other security agencies stand for," says Abubakar.
The secretary to the Kaduna State Government, Balarabe Lawal, recently told the commission of inquiry that at least 347 Shiites were killed and buried in a mass grave in the aftermath of the clashes. The IMN has previously claimed that more than 700 of their members remain missing following the violence. More than 250 are currently in custody and the Kaduna State Government presented a petition to the city's high court on Thursday to sentence 50 IMN members to death for allegedly shooting dead a soldier during the clashes, Nigeria's Premium Times reported.
Zakzaky was detained as a result of the clashes and remains in the custody of Nigeria's intelligence agency, the State Security Service (DSS), according to Barrister Maxwell Kyon, one of the lawyers representing the Shiite leader. Kyon previously told Newsweek that Zakzaky's legal team had only been allowed access to their client on one occasion during his four-month detention.
The IMN is the main Shiite sect in Nigeria, where the majority of the estimated 76 million Muslims are Sunni. The group has previously been targeted by militant jihadi group Boko Haram, which claimed responsibility for a suicide bombing at a Shiite religious procession between Kano and Zaria in November 2015.