Nigerian Shiite Movement Releases List of 705 'Missing' Members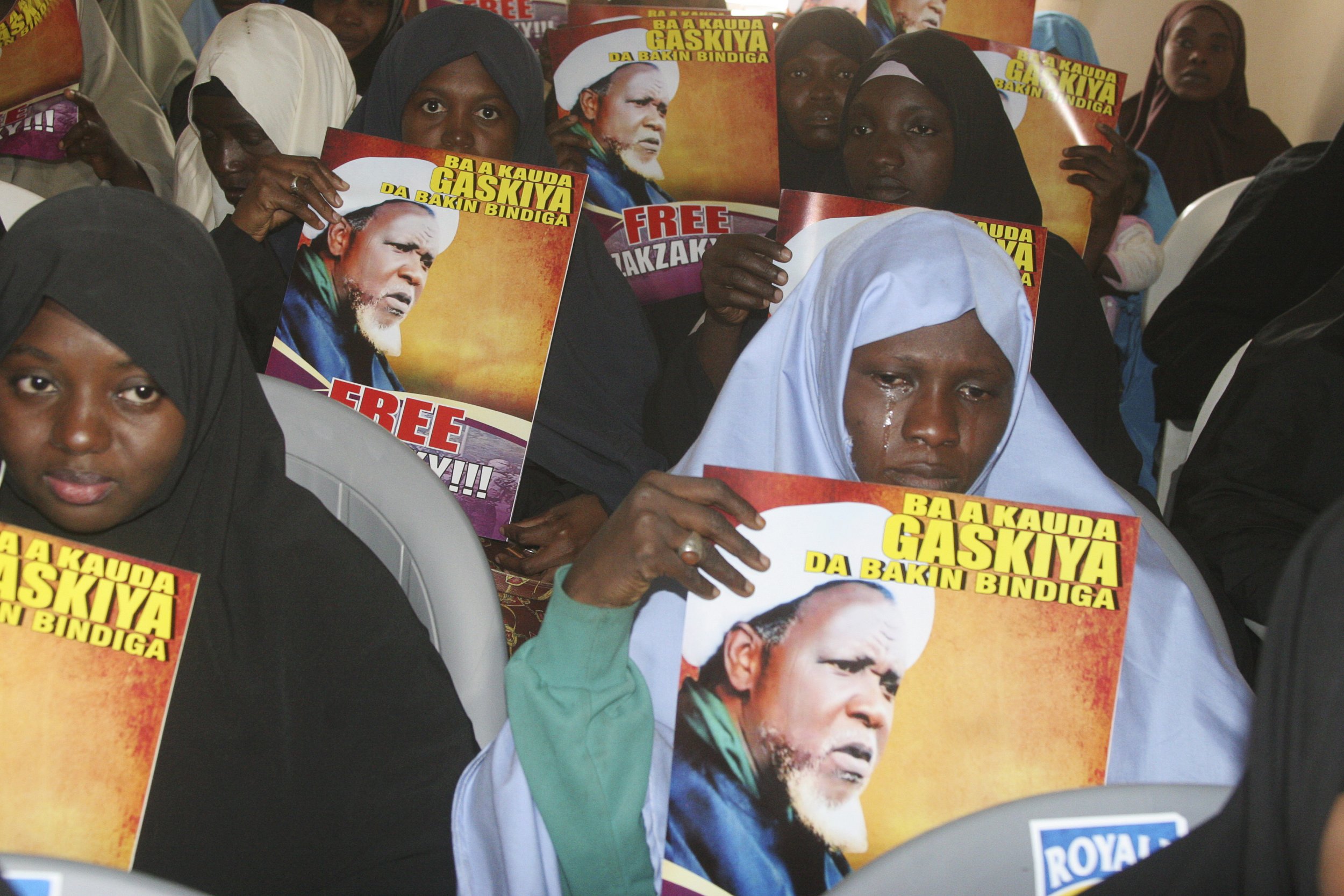 The main Shiite movement in Nigeria has released a list of more than 700 people it claims are missing following clashes with the military in December.
The Nigerian army clashed with members of the Islamic Movement in Nigeria (IMN) between December 12 and 14, 2015, in the northern city of Zaria in Kaduna state. At least 300 Shiite sect members were killed in the clashes, according to Human Rights Watch. The IMN's leader, Sheikh Ibrahim Zakzaky, was arrested and remains in the custody of Nigerian authorities.
The military claimed that the clashes occurred after IMN members attempted to assassinate the chief of army staff, Lieutenant General Tukur Yusuf Buratai, while the Shiite sect maintains the attack was unprovoked.
The list, posted on the IMN Facebook page on Monday, recorded 705 names, which the group allege constitutes a "provisional list" of IMN members who are missing following the Zaria clashes. The Nigerian army has refused to confirm a death toll and the IMN has previously claimed that as many as 1,000 people may have been killed in the conflict.
Kaduna state governor Malam Nasir el-Rufai announced a judicial commission of inquiry on December 17, 2015 into the Zaria incident. Nigeria's National Human Rights Commission also set up a five-person panel in December to investigate the events after Buratai submitted a complaint about the alleged attempt on his life. Nigerian army spokesman Colonel Sani Usman previously told Newsweek that the military would not be commenting on the Zaria incident until the inquiries had concluded.
Shiites have undertaken protests in Nigeria calling for Zakzaky's release and Iranian President Hassan Rouhani called his Nigerian counterpart Muhammadu Buhari to request an investigation into the killings. A former Nigerian government minister warned Buhari in January that "all hell will break loose" if Zakzaky was harmed while in the custody of Nigerian authorities. Zakzaky was reportedly flown out of Nigeria to receive medical treatment for gunshot wounds sustained in the clashes, according to unnamed security sources cited by Nigerian newspaper Vanguard.