Nigerian Ex-Minister Warns Buhari Over Treatment of Dasuki, Kanu, Zakzaky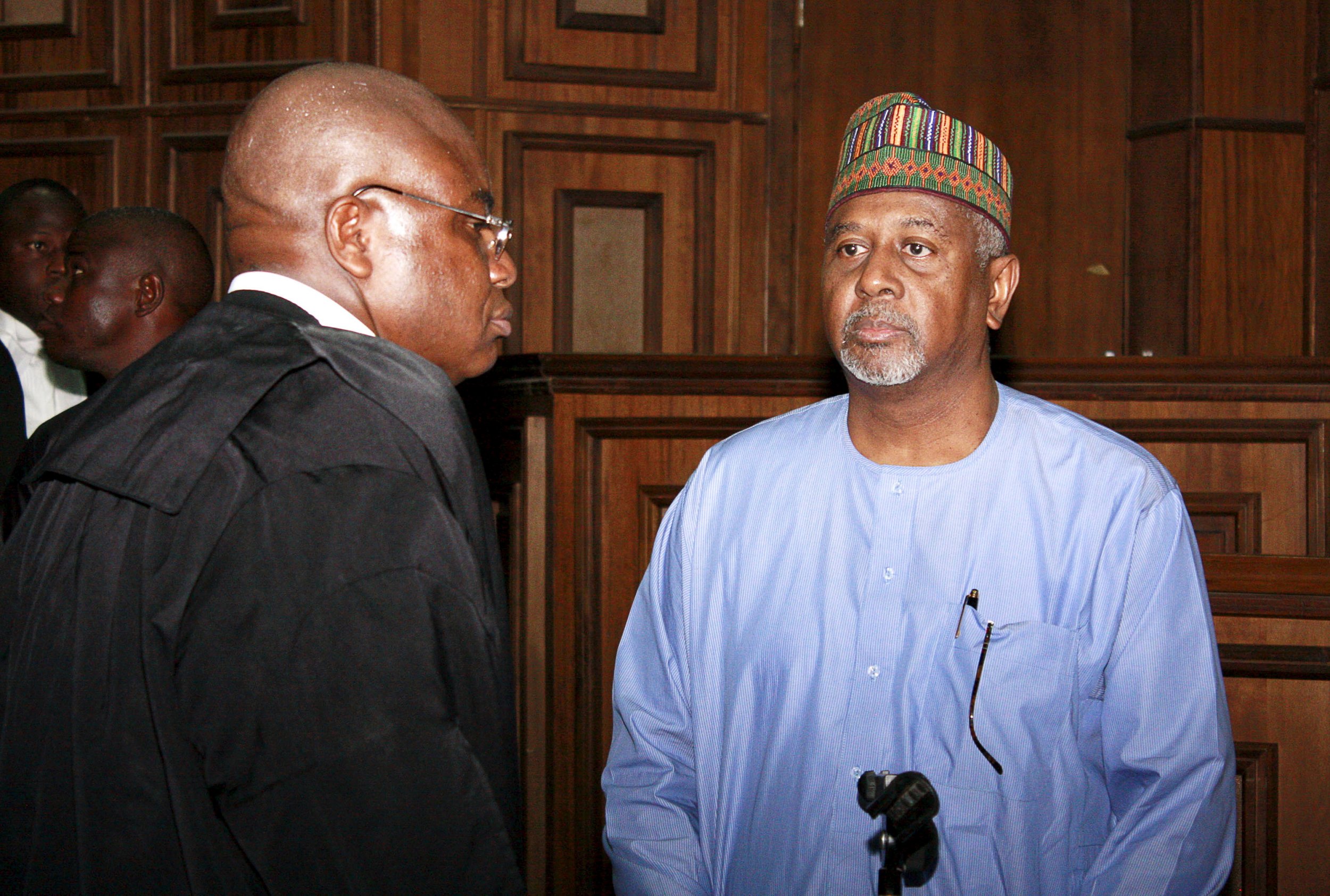 Updated | A former Nigerian minister has warned President Muhammadu Buhari that "all hell will break loose" if the three prominent prisoners currently being detained by the state are harmed in any way, Nigerian newspaper Premium Times reported.
Femi Fani-Kayode, who served as minister of culture and tourism and then minister of aviation under former president Olusegun Obasanjo, posted messages about the detention of Nigeria's former national security advisor Sambo Dasuki, pro-Biafran activist Nnamdi Kanu and Shiite cleric Sheikh Ibrahim Zakzaky on his Facebook and Twitter accounts.
Dasuki is facing trial for allegedly stealing $2 billion of government funds earmarked for arms to be used in fighting the militant group Boko Haram. He was re-arrested on Wednesday by the Department of State Services (DSS, also known as the State Security Service or SSS) despite being granted bail by three different courts, according to Premium Times.
In October, the DSS arrested Kanu, who leads the secessionist group Indigenous Peoples of Biafra and runs London-based Radio Biafra, on charges including ethnic incitement and treason. Kanu was granted bail on December 17, but Mohammed Bello Adoke, the Nigerian attorney general and minister of justice, filed fresh charges against the activist on December 18 and he remains in custody.
The Nigerian military detained Sheikh Zakzaky, leader of the mainly Shiite Islamic Movement in Nigeria (IMN), during clashes between Shiites and soldiers in the northern city of Zaria that lasted from December 12-14, 2015. Human Rights Watch reported that at least 300 IMN members were killed in the clashes.
Fani-Kayode, who was a member of Buhari's All Progressive Congress between February 2014 and June 2014 before returning to the Peoples Democratic Party, posted the messages on Twitter on Saturday:
The former minister also wrote an open letter to Buhari, published in Nigerian newspaper Vanguard on Sunday, in which he accused the president of "blaming [his] failings" on the previous administration of Goodluck Jonathan, who lost to Buhari in a March election. Fani-Kayode referred specifically to Nigeria's fight against militant groups such as Boko Haram. Buhari claimed in late December that the Nigerian military was close to defeating the group, despite continued attacks by suicide bombers linked to Boko Haram.
Buhari was questioned about the DSS refusing to release Dasuki and Kanu, among others, during his maiden presidential media chat on Wednesday. Buhari said that the nature of the "atrocities" committed by such detainees meant the risk of them jumping bail was too high, while adding that Kanu specifically has a "treasonable felony" against him.
Correction: This article incorrectly identified Mohammed Bello Adoke as the Nigerian Attorney General and Minister of Justice. It has been corrected to state that the Nigerian Attorney General and Minister of Justice is Abubakar Malami.