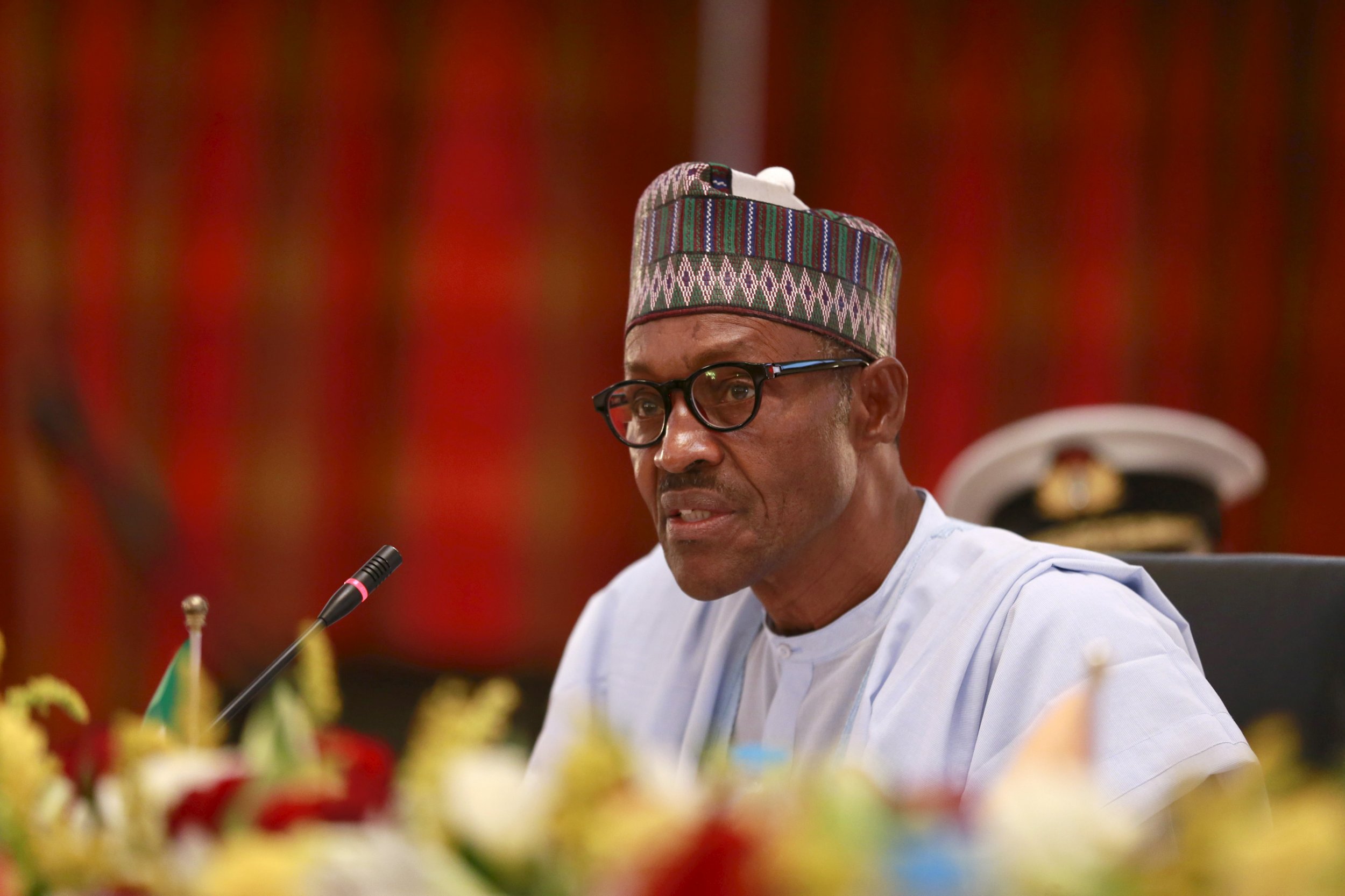 Nigerian President Muhammadu Buhari says the government has no immediate plans to release Nnamdi Kanu from detention, despite a court granting the pro-Biafran campaigner unconditional bail in December.
Kanu is the director of Radio Biafra, and leader of the Indigenous People of Biafra (IPOB), a movement that seeks independence from Nigeria in order to form the republic of Biafra in the southeastern region of the country, a state made up primarily of the Igbo community—the third largest ethnic group in the oil-rich country.
The Nigerian Department for State Security Service (DSS) arrested Kanu in October on charges of treason and ethnic incitement. However, a High Court concluded in December that it was unconstitutional to detain a Nigerian citizen for over two months without charge, and subsequently ordered the DSS to immediately release Kanu.
Answering questions from local journalist in a live broadcast on Wednesday—the first 'presidential media chat' since his election in May—president Buhari grew visibly angry when his administration was challenged for continuing to defy the court ordered bail.
Buhari listed the "atrocities" Kanu is alleged to have committed, along with his British citizenship which, according to Buhari, makes release difficult due to fears he would leave the country and continue to broadcast Radio Biafra from the U.K.
"Do you know he [Kanu] has two passports, one Nigerian, one British, and he came to this country without using any passport?" the president asked the assembled media. "Do you know he brought in sophisticated equipment and was broadcasting for Radio Biafra? There is a treasonable felony against him, and I hope the courts will listen to the case."
Asked to clarify his thoughts on the pro-Biafra movement, Buhari challenged the perception from within the group that the Nigerian government actively marginalises the Igbo community.
The president pointed to the influence the group holds within his own administration, noting that the Minister for State for Petroleum, the Minister for Labor, and the Governor of the Central Bank—three prominent positions within the Nigerian government—are all held by members of the Igbo community.
"It is not a question of ethnicity," Buhari said. "I have a member from every state in the Executive Council [cabinet], and I have to listen to them."