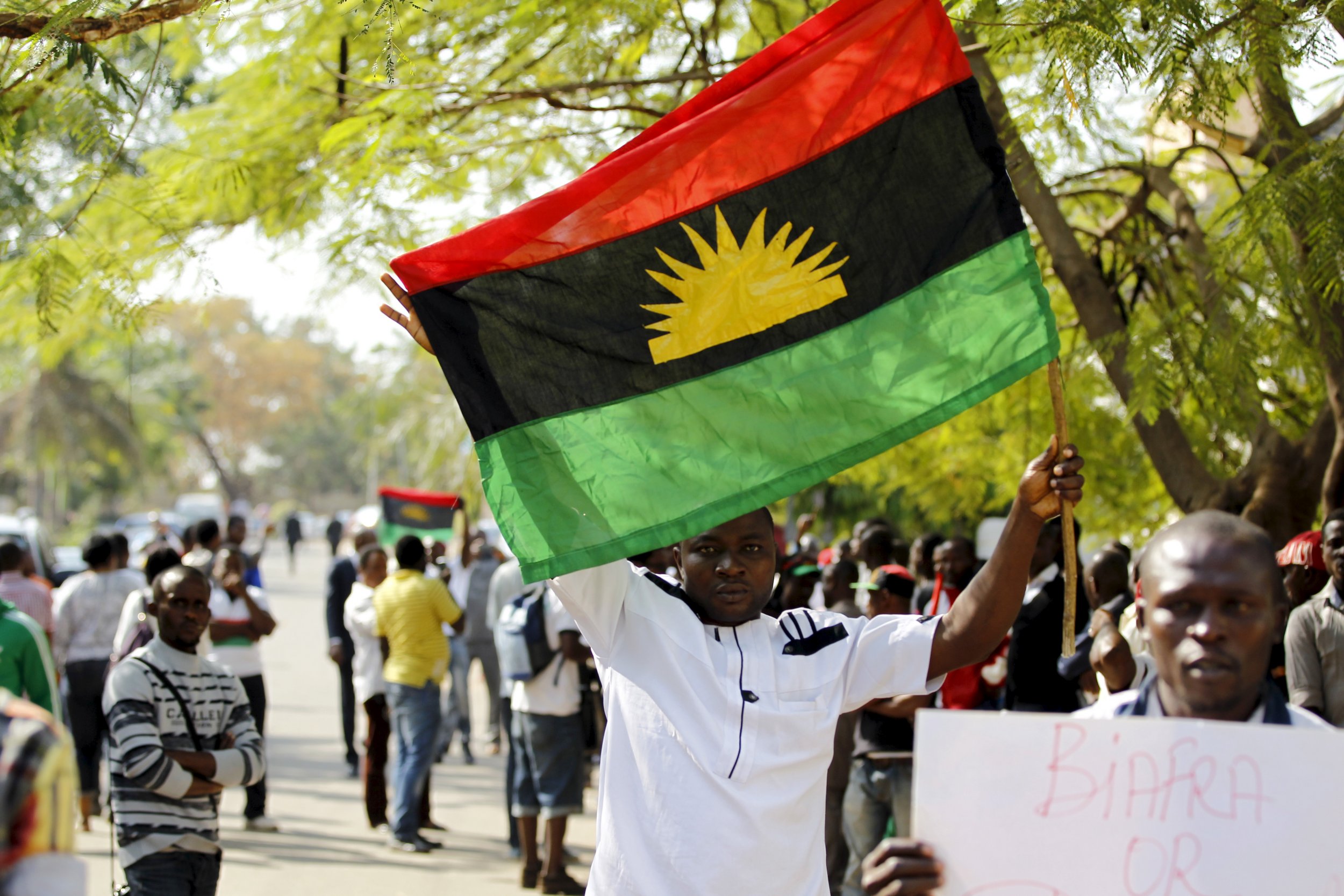 Former Nigerian president Olusegun Obasanjo called for calm over the weekend as tensions continue to rise over the detention of pro-Biafra leader Nnamdi Kanu, Thisday reports.
Obasanjo, who served as a commander during the Nigerian civil war, pleaded with protesters to seek dialogue rather than confrontation with the government, in order to avoid any more violence.
"We do not need another civil war," he told a group journalists. "Our differences could only be addressed when issues are discussed instead of going to war. What we need to do is address how to reduce unemployment, how to reduce poverty, and how to hold our leaders accountable to their promises."
The Nigerian Department for State Security Services (DSS) has kept Kanu, the leader of the Indigenous People of Biafra (IPOB), in detention even after a Federal Court ruling on December 16 that deemed the activist's detention unlawful.
According to Vanguard newspaper, the High Court ordered the DSS to immediately grant Kanu unconditional bail, asserting that it was unconstitutional to detain a Nigerian citizen for over two months without charge.
Since his arrest in October, thousands of people have taken to the streets to protest Kanu's imprisonment. The demonstrations have mainly occurred in the southeastern region of the country, the area largely populated by the Igbo ethnic group that would comprise the nation state of Biafra should secessionist gets their wish.
The Nigerian government has continually used public safety concerns to justify keeping Kanu in custody.
Uchenna Madu, leader of the Movement for the Actualization of the State of Biafra, told Vanguard that the DSS' actions are only fueling anti-Nigeria sentiments among the Igbo people who are calling for a referendum to self govern.
"The continued detention of Nnamdi Kanu by DSS after both Magistrate [and] Federal High courts have discharged and acquitted him of all the frivolous charges against him shows that Nigerian judiciary is not independent," Madu said. "The independency of the three arms of government is a complete sham, which portrays Nigeria as an undemocratic state."