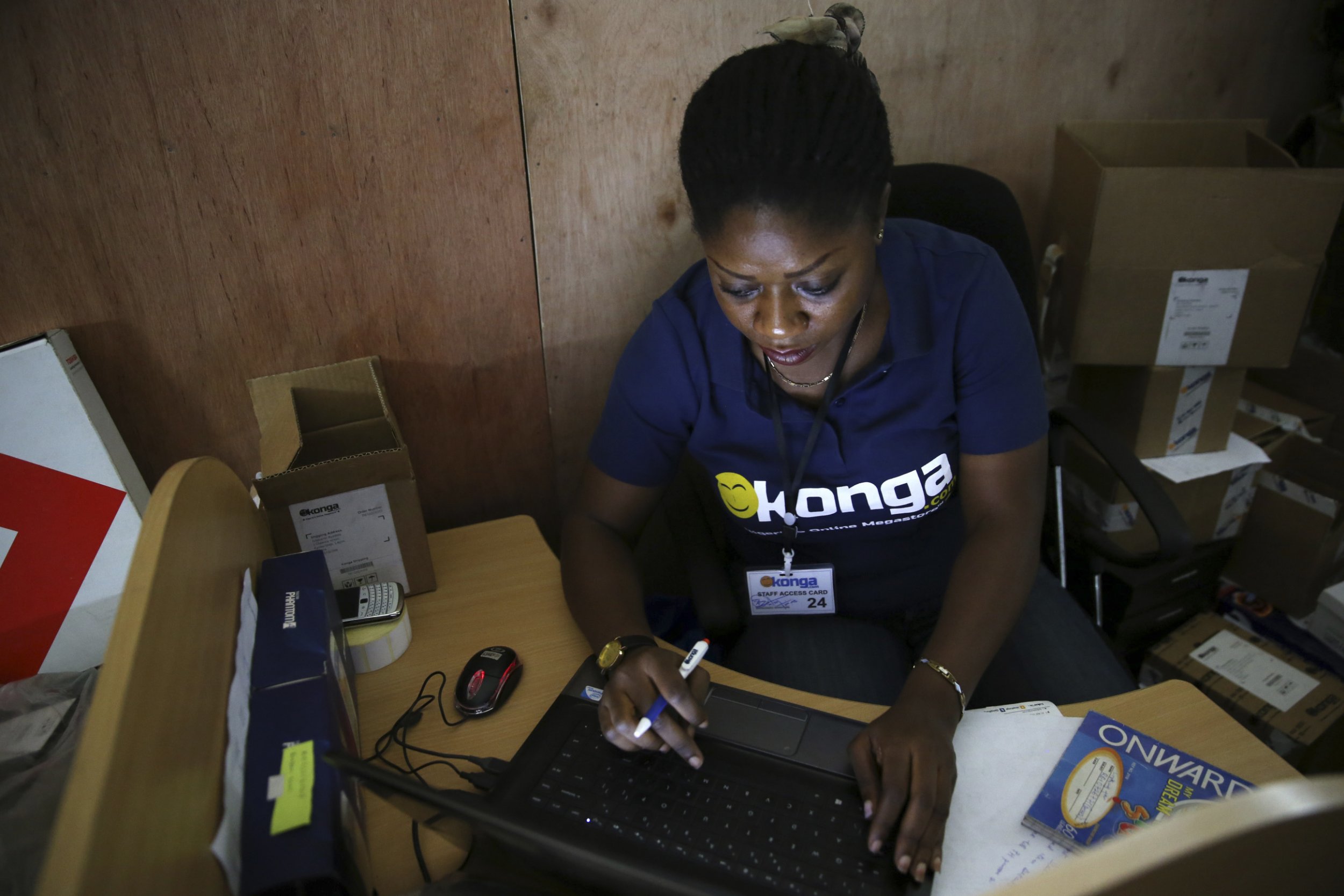 Nigeria's current economic climate doesn't lend itself to a particularly high-spending Black Friday.
The West African country slipped into recession in August as the effects of the global slump in oil prices, coupled with militant attacks that have slashed Nigeria's oil production, continued to bite. Since the central bank removed a currency peg in June, the value of the naira has ballooned against the dollar, amplifying a foreign exchange shortage in the country.
But despite such testing financial circumstances, Shola Adekoya, the head of Nigerian e-commerce giant Konga.com, is optimistic that Nigerians will not be tightening their purse strings ahead of the year's main shopping event.
"Nigerians deserve a discount, a break from expensive products," Adekoya tells Newsweek. "Even though the economy is going through a tough time, Nigerians still spend. But the question is what they are going to spend their money on, how to get the best value for their money."
Black Friday came relatively late to Nigeria: the materialistic festival kicked off in the country in 2013, largely due to campaigning by Konga and another e-commerce juggernaut, Jumia.
But in 2016, the shopping bonanza is coming early for Nigerians. Konga is running its annual pre-Black Friday event known as Yakata—a word from Nigeria's Yoruba language that translates as "when something big falls in a big way"—between November 18-21, a three-day period of price cuts across the board. It will also offer further discounts on November 25 itself. Jumia, meanwhile, commenced a 12-day discount event Monday, with different deals on different days: men's clothes and products drop on November 16, for example, while women's apparel goes down on November 23.
The concept of a retail discount gala has proven popular in Nigeria. During Yakata 2015, Konga said that it sold around 100,000 items in a 24-hour period and was processing 2,700 orders per hour at peak time. This year, the site—which functions much like Amazon and sells products from more than 60,000 merchants—is aiming to generate 2.5 billion naira ($8 million) on November 25.
More than 2.3 million Nigerians visited Jumia during Black Friday 2015, leading the online marketplace to spread the 2016 event over the course of 12 days. "This year's Jumia Black Friday is designed to offer our customers more days, more deals and more convenience," said Juliet Anammah, chief executive of Jumia Nigeria.
Comparatively, Black Friday in Nigeria is still pretty small fry for global retailers. In the United States, deal-hungry customers spent a total of $67.6 billion on Black Friday, the biggest amount in the retail festival's history. And 136 million customers snapped up deals across the Black Friday weekend, which also includes the so-called Cyber Monday—the Monday after Black Friday when tech products, like laptops and mobile phones, have their prices slashed.
But online retailers like Adekoya will be hoping that Yakata and Black Friday 2016 can further boost Nigeria's rising e-commerce sector. Jumia's parent company, Africa Internet Group, became Africa's first unicorn—a private company valued at more than $1 billion. And Nigeria is ahead of Kenya and South Africa, its two main economic competitors in sub-Saharan Africa, with 89 percent of shoppers either buying or planning to buy online in the near future, according to a 2015 report.
Adekoya is confident that discount festivals—be it Yakata or Black Friday—will continue to grow in popularity in the country. "Nigerians follow global trends, they understand what's happening elsewhere in the world, and they act like anybody else," he says.