Nigerian Preacher TB Joshua's Trial Suffers Further Delay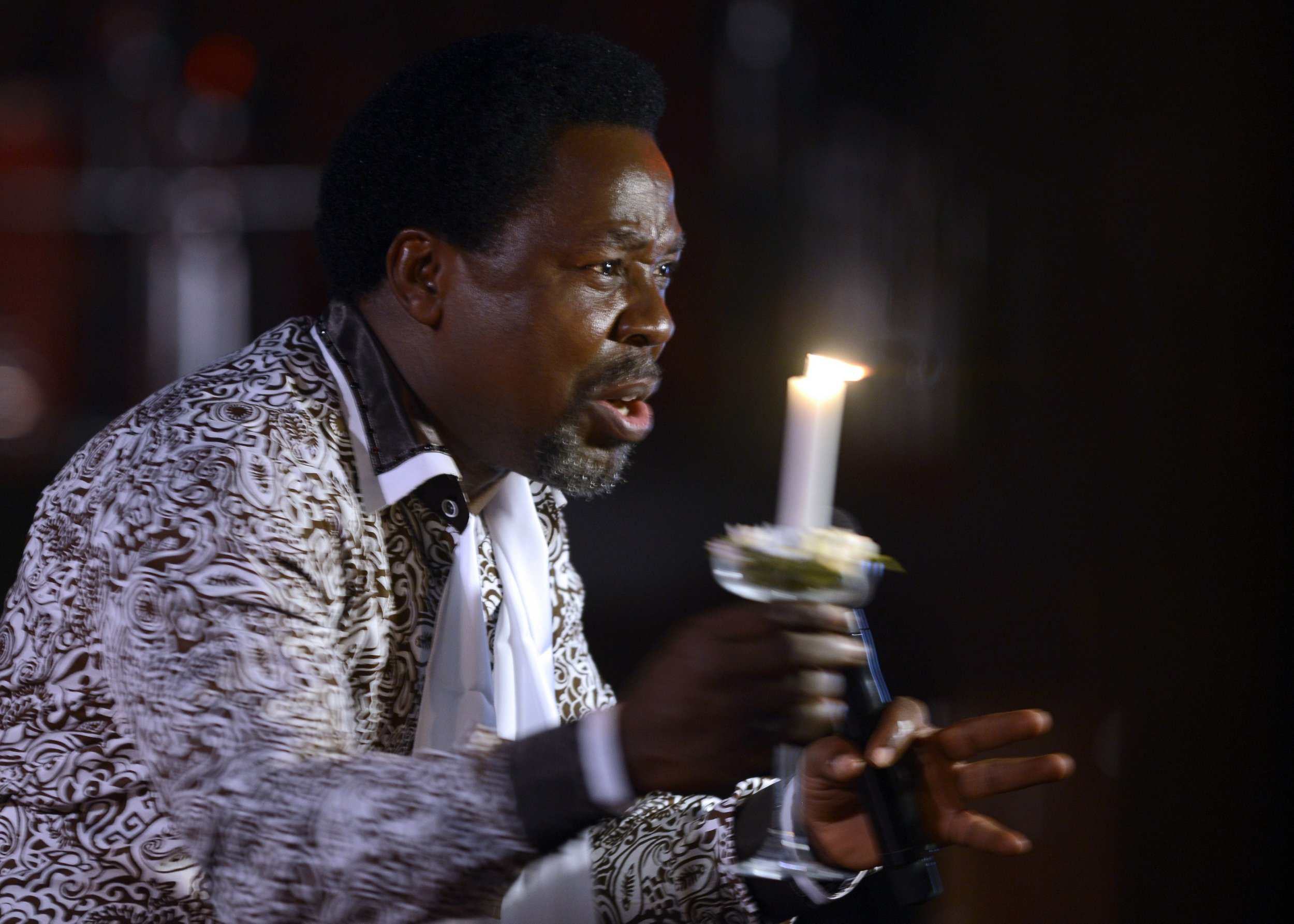 The trial of Nigerian mega-preacher TB Joshua suffered another delay on Thursday after challenges mounted by the pastor's legal team pushed proceedings back by two weeks.
Joshua, one of the wealthiest preachers in Nigeria, is facing charges of criminal negligence along with two engineers and other trustees of his Synagogue Church of All Nations (SCOAN) following a building collapse in September 2014. A SCOAN guest house in the Nigerian city of Lagos collapsed, killing at least 115 people, the majority of whom were South Africans who had traveled to Nigeria to see Joshua.
Judge Lateef Lawal-Akapo adjourned proceedings on Thursday until March 4 following applications by Joshua's defense team, AFP reported . The preacher, whose ministry includes claims of miraculous healings and prophecies of world events including the death of Michael Jackson, was not present in the courtroom.
The trial has suffered multiple delays due to repeated legal challenges by Joshua's team. Nigerian coroner Oyetade Komolafe ruled in July 2015 that the guest house had more floors than its foundation could hold and that SCOAN was culpable of criminal negligence.
Komolafe also criticized Joshua for failing to give evidence at the inquest, saying that the preacher was the only person among all the individuals and organizations summoned who refused to testify. An appeal by the two engineers to have the case dismissed was rejected on February 8, but the case has now run into further delays.
Joshua and SCOAN rejected the coroner's findings, however, with the Nigerian pastor maintaining that the tragedy was linked to a mysterious aircraft that was seen flying near to the building before its collapse.
Joshua, described to Newsweek by an analyst as one of several "pastor-preneurs" making a fortune out of religion across Africa, was estimated to be worth $10-15 million by Forbes in 2011. Tens of thousands of worshippers attend SCOAN services in Lagos every week and Joshua has conducted international tours in the U.S., U.K. and South America. Video testimonies on SCOAN's website attest to healings and exorcisms, while Joshua claims to have prophesied the occurrence of major world events, including the shooting down of MH17 in Russian airspace and the November 2015 attacks in Paris.