Nigeria's Buhari 'Wasted Opportunity' for Reform: Chimamanda Adichie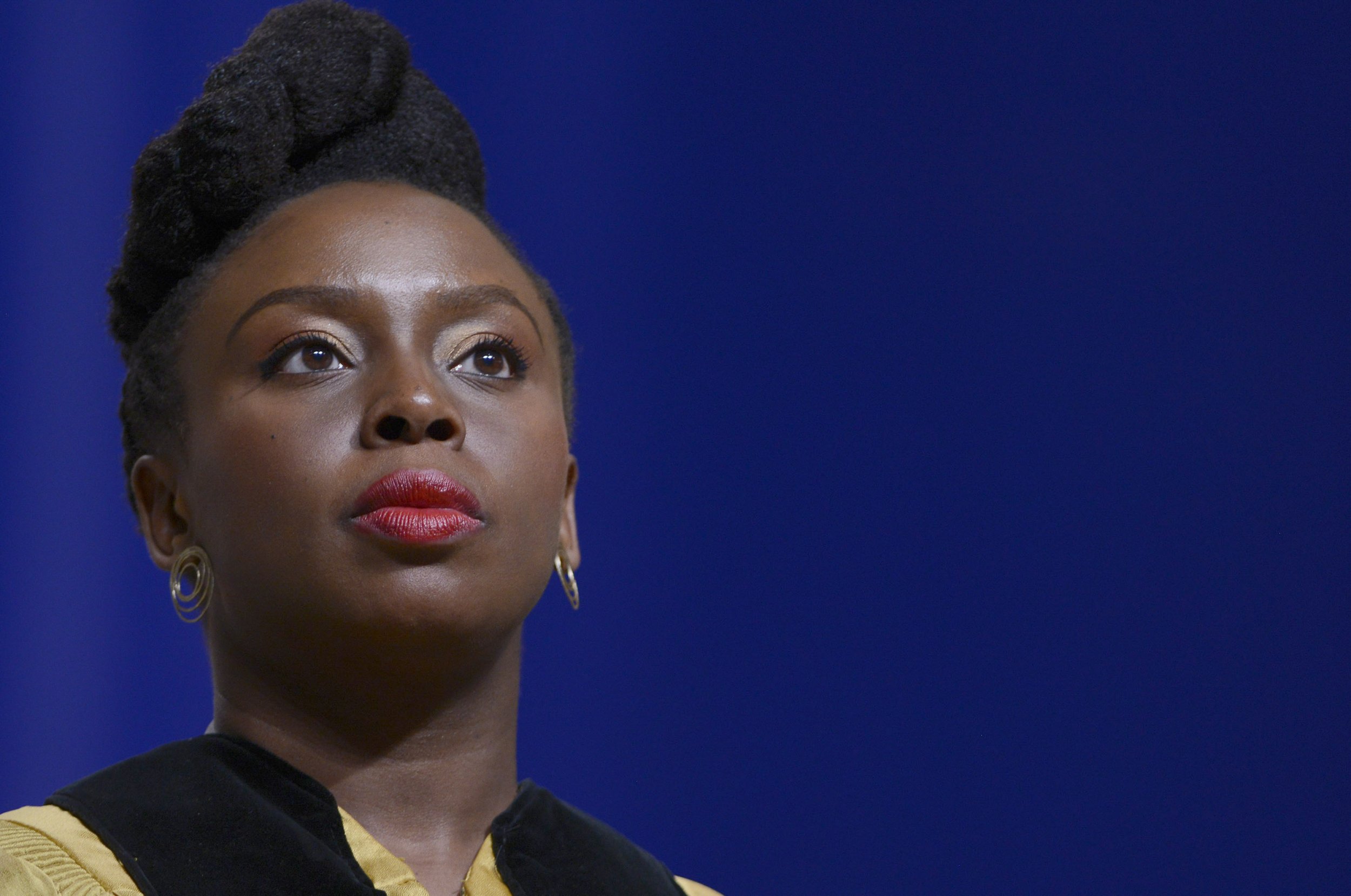 Prominent Nigerian author Chimamanda Ngozi Adichie has criticized the country's president, Muhammadu Buhari, for "wasting" his opportunity to reform the country.
In an editorial for The New York Times, Adichie said that she was initially pleased with Buhari's election. Buhari defeated incumbent Goodluck Jonathan in the 2015 vote, in what constituted the first peaceful transfer of power in Nigeria's post-independence history.
But the author said that the president's economic policies, combined with widespread violence in different areas of the country that his administration has been hesitant to deal with, had left Nigerians lacking confidence in his leadership.
"There is an ad hoc air to the government that does not inspire that vital ingredient for a stable economy: confidence," Adichie wrote.
Nigeria's economy has sunk into recession, buffeted by the global fall in oil prices and militant attacks that have cut the country's oil production by hundreds of thousands of barrels. Buhari persisted with a policy of keeping the exchange rate for the country's currency, the naira, at an artificially-low rate, meaning that the exchange rate on the black market soared and prices for everyday goods rose. The Nigerian government abandoned the fixed rate in June, but the currency has still depreciated massively.
While still battling an insurgency by Islamist group Boko Haram in the country's northeast, Nigeria has also been beset by sporadic attacks by Fulani herdsmen. The northern cattle herders have clashed with landowners in the country's Middle Belt and southern regions, with hundreds killed in attacks in 2016 alone. Buhari, himself an ethnic Fulani, ordered a belated crackdown on the herdsmen in April, but attacks continue.
Nigerian security forces have clashed with various groups across the country. In December 2015, the Nigerian army killed more than 300 members of a Shiite movement in the northern state of Kaduna. A state-led judicial commission of inquiry found in August that the military had used "excessive force" during the clashes.
Nigerian forces have also clashed with pro-Biafra groups, mostly based in the country's southeast, who are demanding the secession of a state of Biafra, which existed between 1967 and 1970 before being reintegrated into Nigeria at the end of a bloody civil war. Police arrested Nnamdi Kanu, the leader of one such group, in October 2015. Kanu has been charged with treasonable felony, but his trial has been beset by delays and pro-Biafra activists claim he has been mistreated in detention.
Adichie said that such conflicts, and Buhari's purportedly muted response to them "suggests he is tone-deaf to the widely held belief among southern Nigerians that he promotes a northern Sunni Muslim agenda."
Nigeria is roughly divided between a majority-Muslim north and a largely-Christian south. Buhari hails from the north and previously served as a military ruler in Nigeria between 1983 and 1985, before he was overthrown.
Adichie has written several critically-acclaimed books, including Half of a Yellow Sun, a novel set during the 1967-1970 war over the secession of Biafra.