Rosario Dawson Likes BossLogic's Night Nurse Idea (if Marvel Is Listening)
Rosario Dawson is the queen of Marvel's Netflix shows. She has shared scenes with every main character in every series—Daredevil, Iron Fist, Luke Cage and Jessica Jones. But what's next for her character, Claire Temple? She broke up with Luke Cage, and we haven't seen her since.
Geek fandom's go-to artist BossLogic has some ideas. He calls it "ER but with superheroes," and he's got some spectacular concept art to go with the logline. Rosario Dawson approved: "Sometimes heroes need saving," she tweeted.
The image sees Daredevil's helmet, Misty Knight's bionic arm, Jessica Jones's DSLR camera, Iron Fists's yellow mask (the comic-book, accurate one), Luke's "coffee" cups and mangled hoodie and Colleen Wing's samurai sword. There's a projection of the Avengers Tower in the back, and Trish Walker is seen on a newscast with the headline "World in Ashes." Claire, dressed in turquoise scrubs, holds her hand to her eyes in despair.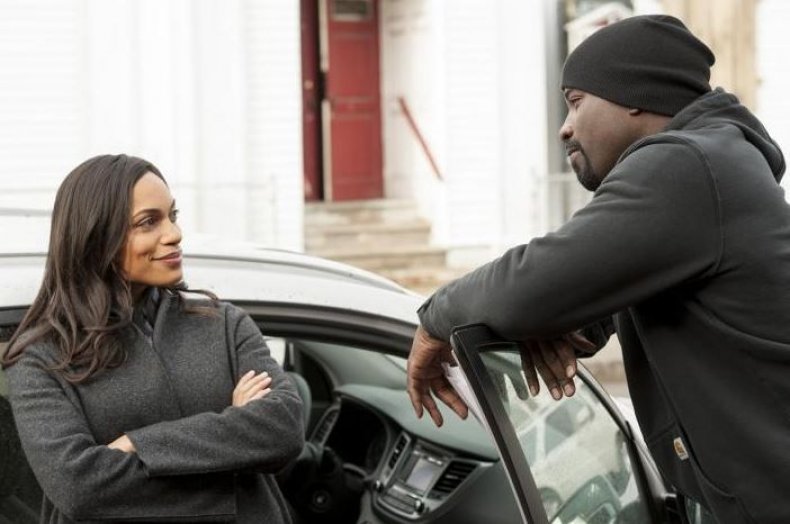 BossLogic's timing is perfect. Claire's character is due for a new direction. She's the nexus that gives Marvel's Netflix shows crossover potential, but we know hardly anything about her character's backstory. She deserves better. A Night Nurse show would pay homage to her established background and would also set her on a new path that doesn't hinge on Marvel's B-list heroes.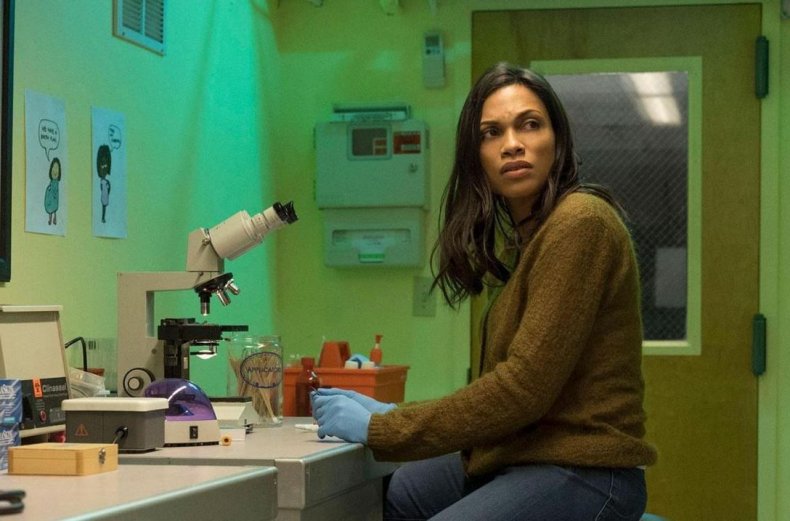 Claire has never been called "Night Nurse" outright on television, but comic book fans are very familiar with her story. The Defenders finale all but confirmed we'd see the Night Nurse soon. If you look closely at the scene where Misty Knight is in the hospital, on the wall there's the Nurse's whiteboard which reads "L. Carter." That would be Linda Carter, the name of the original Night Nurse in the comic books. Fans thought this foreshadowed a future without Claire Temple as Night Nurse, but it could be the opposite.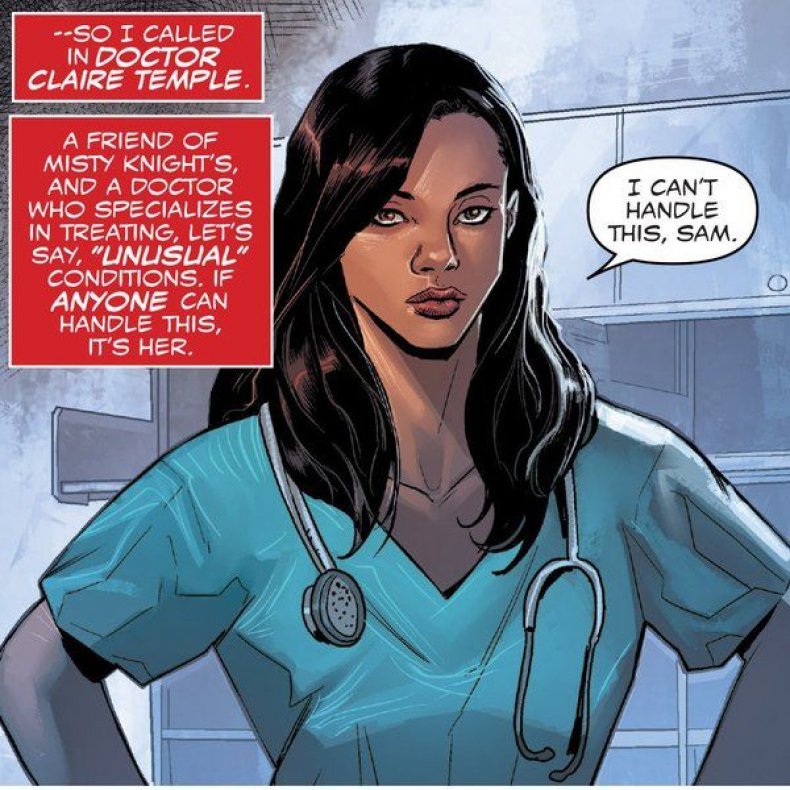 Perhaps Claire has had enough of long hours at the hospital and wants to do something else. Maybe she wants to go to medical school? In the comics, Claire Temple was a doctor, first introduced in Luke Cage, Hero for Hire #2 (Archie Goodwin and George Tuska). Picking up that storyline is a great option to both continue her trajectory as nurse/vigilante while simultaneously adding depth to her arc. Throw in some elements of the original Night Nurse comics starring Linda Carter (which followed three nurses, roommates, living in New York City), and Marvel's got itself a very intriguing superhero medical drama.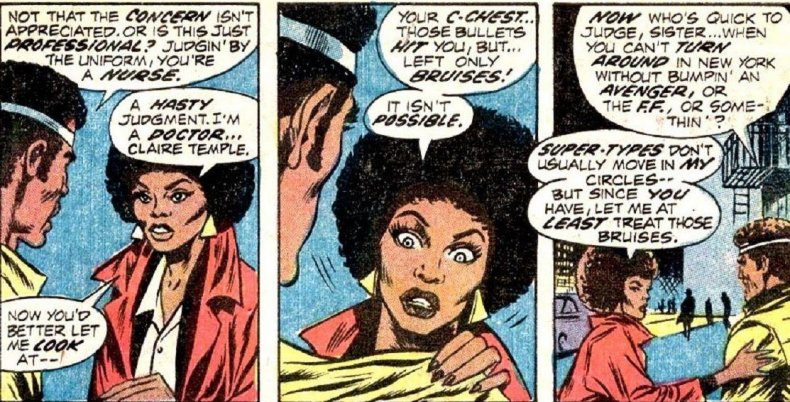 We don't have the answers, but Claire certainly has the capacity to become a hero in her own right instead of forever providing wisdom, advice and medical assistance on Netflix. Any ideas? Sound off in the comments.