'Night Stalker' on Netflix: How Richard Ramirez Was Finally Caught
Night Stalker: The Hunt for a Serial Killer came to Netflix this January, and tells the shocking true crime story of Los Angeles serial killer Richard Ramirez. Though the killer has appeared in numerous other documentaries (and as a character in a season of American Horror Story), Night Stalker is the most in-depth look at Ramirez's crimes and his eventual capture.
After eluding authorities for nearly a year between 1984 and 1985, Ramirez's eventual arrest came at the hands of a teenager, James Romero Jr., who by chance saw the serial killer prowling around his house in the Mission Viejo area of California.
Heading out past midnight to retrieve a pillow from the family truck, he heard a noise that he assumed was an animal, but then realised was footsteps. As Romero told The OC Register: "He walked right next to the screen...That's not an animal. That's a person."
As the house had previously been broken into and the police had not had enough information to catch them, Romero tried to get a look at the individual. After Romero's father woke up, the person tried to get away, but Romero was able to get a partial number plate of his Orange Toyota hatchback.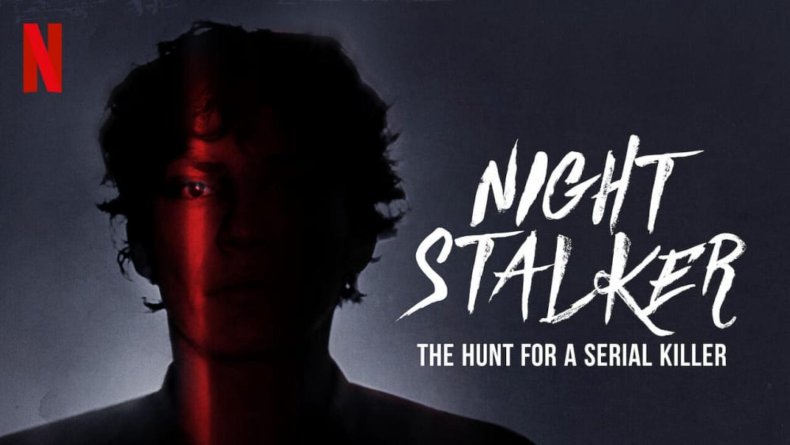 It was this hatchback that directly led to the arrest of this prowler, who of course was Ramirez.
"He looked right at me," James told LA Mag, "and I got part of the license plate. I came running back in the house. 'Dad, Dad! I got the license plate!'"
After the police took Romero to identify a number of cars, the authorities eventually found that hatchback abandoned in a strip mall parking lot. From this, police were able to get a fingerprint using a new Japanese technique using superglue vapor, and were then able to whittle the 100 matches they got to just one: Richard Ramirez, who was then caught by neighbors of a woman whose car he had tried to steal after he realised his identity was front-page news.
Speaking to LA Mag, Romero detailed what happened next: "The police tell my parents they're going to fly me in a helicopter right then and there to L.A. to do a police lineup. So now they take me from my parents again...After dinner they take me to this building and we go upstairs," James says. "And there's a helicopter right there. They fly me from Orange County to L.A."
He identified the killer, then was called as a witness in the eventual trial. He said of this, "Literally, I could have put my hand on his shoulder. And the deputy ran up next to me and put his hand on his gun. He said 'I got him. Don't worry.' He saw the guy was trying to scare me...He would try to stare me down, and then he would wink at me. He was trying to get in my head."
Ramirez would be sentenced to 19 life sentences, dying of blood cancer in 2013. Per The OC Register, Romero still lives in California, is a father of five and now owns a limousine business. He said to LA Mag of the night he caught Ramirez: "I still have nightmares...It hasn't been easy. I don't wish what I've gone through on anyone, but what I did possibly saved my family's lives. I'm a little more at peace with it now, but for a long time I wished I was never part of it."
Night Stalker: The Hunt for a Serial Killer is streaming now on Netflix.