Nike's 'Don't Do It' Ad Responding to George Floyd Riots Draws Mixed Reviews
A socially conscious message about racism by Nike which subverts its catch-phrase "Just Do It" in response to the George Floyd protests has caught the eye and sparked some criticism on social media.
As tensions across the U.S. continue to run high amid demonstrations inflamed by the death of Floyd at the hands of a white police officer, the sportswear giant posted on Instagram a message to its 112 million followers with a plea that "for once, Don't Do It."
The minute-long text-on-screen video provides a simple backdrop to a message which states, "Don't pretend there's not a problem in America. Don't turn your back on racism."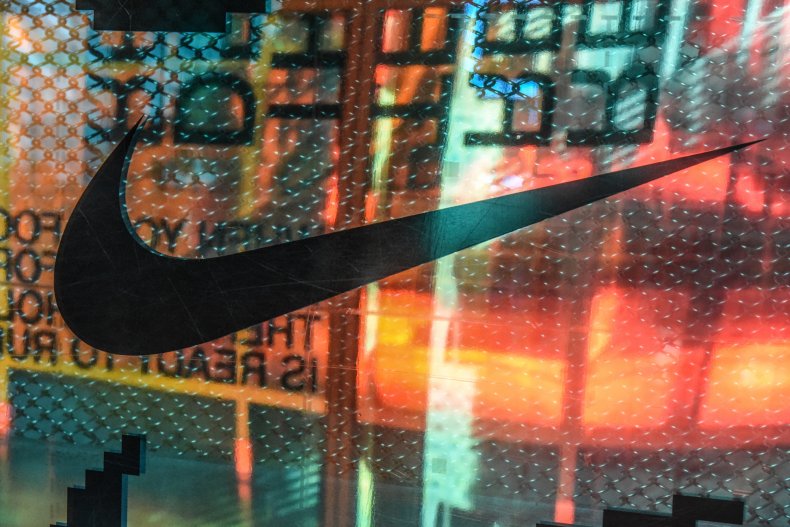 It goes on to say: "Don't accept innocent lives being taken from us. Don't make any more excuses. Don't think this doesn't affect you. Don't sit back and be silent. Don't think you can't be part of the change. Let's all be part of the change."
The message shared on Friday night comes as emotions run high with arrests taking place in cities including New York, Atlanta and Oakland after protests against Floyd's killing turned violent.
It also comes amid a backdrop of racial tensions over other attacks on Ahmaud Arbery, Christian Cooper, and Breonna Taylor.
The ad was launched at 7 p.m. ET on Friday and it was retweeted by rapper Travis Scott to his 8.3 million followers, with the message "Let's all be part of the change #UntilWeAllWin"
However there is some pushback against the tone of the ad, with one person responded by tweeting: "This is an ad?..Celebrities are f***ing sociopaths You thought an ad for Nike is an appropriate response?"
Under Scott's thread, another person tweeted: "For once can humanity be more important than branding for major corporations?" Another tweeted: "love you trav but this Nike ad ain't buying it for me."
One person wrote: "If Nike actually was pushing for real change they would support bills for legislation to help end this systematic racism; not just put up ads."
One post next to the video, which by Saturday had racked up more than three million views, read: "Will Nike be donating money to help the legal fees of protesters who have been arrested? Or are they just jumping in a bandwagon to look like the good guys and increase sales?"
There was a mixed initial reaction to Nike's previous stand on racial inequality and police brutality in September 2019 when it renewed its deal with Colin Kaepernick, who protested police brutality by kneeling during the national anthem at NFL games. Nike shares dipped briefly and then spiked soon afterward.
In a statement, a Nike spokesperson said the company had "a long history of standing against bigotry, hatred and inequality in all forms. We hope that by sharing this film we can serve as a catalyst to inspire action against a deep issue in our society and encourage people to help shape a better future."
Meanwhile, Kim Sheehan, who directs the Master's program in Advertising and Brand Responsibility at the University of Oregon, praised the move, telling Ad Week, "this is authentic for them, given their support of Colin Kaepernick."
She added she was "glad to see Nike quickly addressing how to respond to recent, horrific events." Newsweek has contacted Nike for comment.