Influencer Nikki Phillippi Drops 10K YouTube Subscribers Amid Dog Controversy
A social media influencer who sparked a massive backlash when she had her dog put down for biting her infant child has lost 10,000 YouTube subscribers.
Nikki Phillippi, who boasts more than a million followers on the platform, has dropped by 10,000 subscribers in the last 30 days, according to statistics from Socialblade.
The lifestyle blogger from Nashville, Tennessee also has 440,000 followers on Instagram but has switched her account to private following the controversy surrounding her dog.
Phillippi and her husband Dan broke the news of their bull terrier Bowser McTrowsen's sudden death to fans on Monday in an Instagram post where they said they were forced to make the tough decision after Bower's "aggressive side reared its ugly head."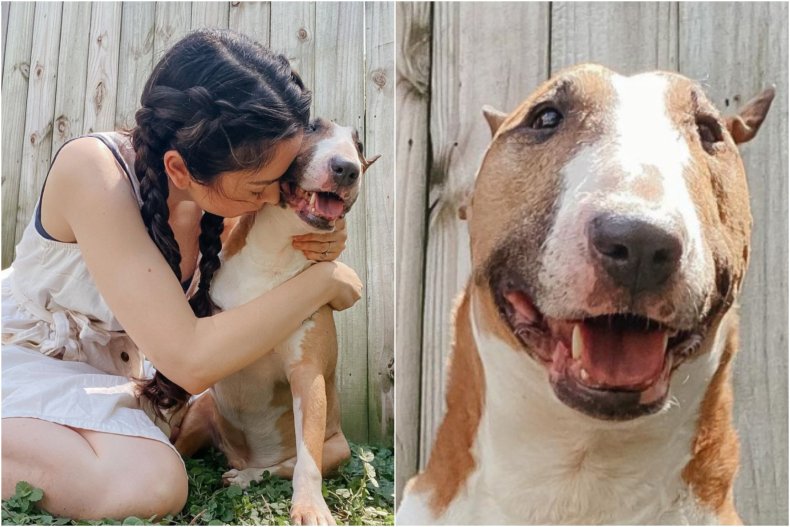 "Bowser had an aggressive side that reared its ugly head a few times over the years... and recently he bit [her son ] Logan....after a lot of counsel, we decided it was time for Bowser to pass peacefully on," she explained.
"I know a lot of you will be shocked to hear this... my brain is still shocked. McTrowsen has been part of our life and content HIS entire life...and for the last 9 years of our marriage..."
Phillippi said having the family pet of 10 years put down "was one of the saddest days of [her] life."
The couple said that there had been a few instances of aggressive behavior from the dog over the years but the final straw was when the dog attacked Logan, who was taking food from the pet.
"Bowser got Logan in the face," Dan said. "Obviously it wasn't bad, but he's still healing up from a little mark on his face.
However, fans have been heavily criticizing her for not finding an alternative solution so that Bowser didn't have to die.
The couple also posted a YouTube video titled "We have some really sad news."
"This was not a decision we came to lightly," Phillippi explained, suggesting she was expecting fn backlash.
She also revealed that she contacted the humane society who said that rehoming Bowser would not be possible.
"We contacted the humane society, and we had a long discussion with someone over there, and basically, she made it clear to us that rehoming Bowser was not an option as he had been with us from birth," she explained. "Even if you rehome a dog, it is still your liability if the dog were to attack someone."