Ohio's largest newspaper, The Plain Dealer, endorsed former Ohio State Senator Nina Turner for the Democratic nomination in the 11th congressional district special election.
Cleveland.com, which hosts the most circulated newspaper in Ohio, penned an opinion piece on Sunday morning with its endorsement for the former national co-chair of Senator Bernie Sanders' 2020 presidential campaign.
"There is one person in this crowded field who has shown she isn't afraid to stand up to power and to partisan shibboleths, who has the guts to say what she thinks and do what's right for her constituents and country, who is passionate about public service and knows the issues, the personalities, the challenges better than anyone else in this race," the editorial board wrote. "That person is Nina Turner."
The editorial board invited all 13 of the Democratic primary hopefuls for an endorsement interview to determine who would nab the paper's support. Twelve of the candidates responded and were interviewed on June 16.
The board sad Turner's life-long career as a public servant is "what the 11th Congressional District needs." It did not want to endorse a candidate that would "shrink into a corner of the Capitol once in office."
Turner said she wants to grow the Squad, seemingly referring to the group of progressive U.S. House members, including Alexandria Ocasio-Cortez, Ilhan Omar, Cori Bush, Ayanna Pressley, Rashida Tlaib and Jamaal Bowman.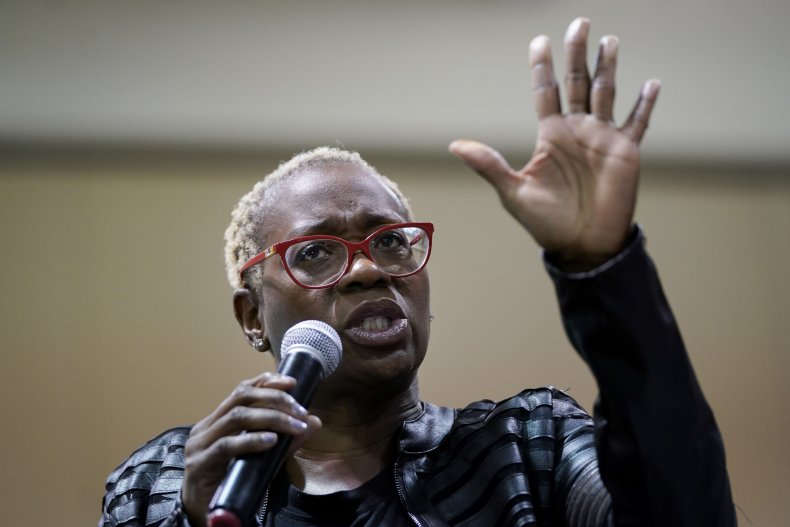 The Plain Dealer also endorsed Turner in 2014 when she ran for Ohio's secretary of state. Turner lost out the then-incumbent Secretary Jon Husted.
The editorial board pointed to Turner's record of standing up to party officials and key organizations to get things done. In 2012, Turner faced the Cleveland Teachers Union in order to help Cleveland Mayor Frank Jackson secure the "Cleveland Plan" for public schools in the city. The Plain Dealer reported that Jackson has come out to support Turner in the primaries.
The editorial board called out other candidates in the race who did not garner its endorsement. Shontel Brown "failed to do what was right" and step down from her current position as an "undistinguished" Cuyahoga County Council member, according to the board. Former Cleveland City Council member Jeff Johnson has "an insurmountable negative on his record," it said, after being convicted of federal extortion in 1998.
The Plain Dealer said a number of the candidates did not offer "compelling reasons why voters should choose them."
Ohio's 11th Congressional District seat in the U.S. House of Representatives was held by Secretary Marcia Fudge from 2008 to 2021. She was nominated by President Joe Biden to serve in his Cabinet as the secretary of housing and urban development.
Ohio Governor Mike DeWine set the primary election for August 3 with the general election to be held on Election Day in November. Early voting for the primaries begins on July 7.
Newsweek reached out to Turner for comment, but did not hear back by publication time.