Nine Charged After London City Airport Black Lives Matter Protest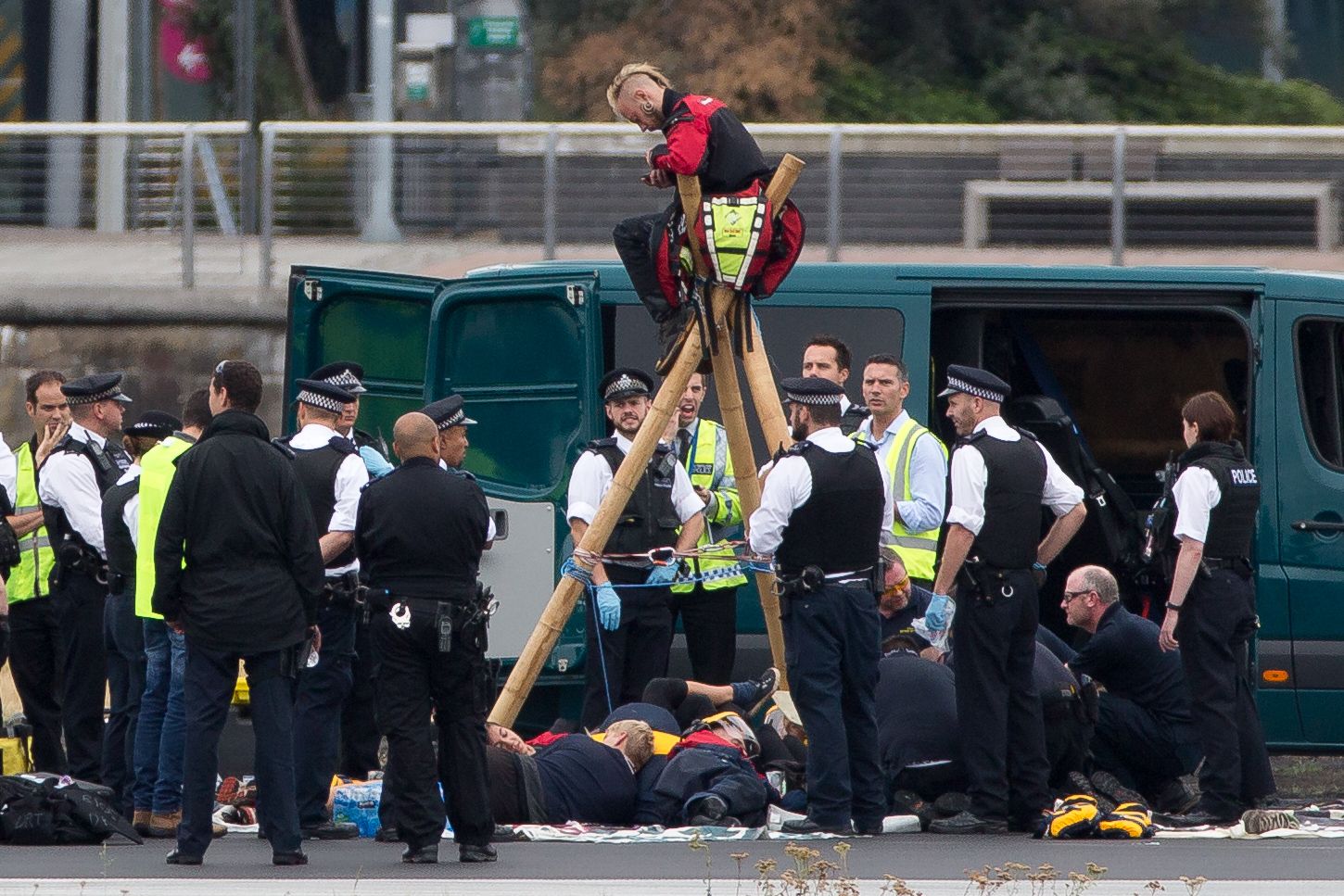 Nine protesters have been charged with aggravated trespass after they invaded the runway at London City Airport yesterday, disrupting up to 130 flights.
The nine demonstrators, from the Black Lives Matter U.K. campaign group, have also been charged with unlawfully being airside.
They will appear before Westminster Magistrates Court, in London, on September 14.
London City said this morning that it was reviewing its security following yesterday's incident together with the police to see what changes needed to be made.
A spokesman said it had not yet confirmed how the protesters managed to get onto the runway.
An estimated 120 to 130 flights were affected during the four-hour runway closure, with arrival flights diverted to Southend and Gatwick while departing flights were canceled.
British Airways is the biggest airline at London City, from where it flies to 30 destinations.