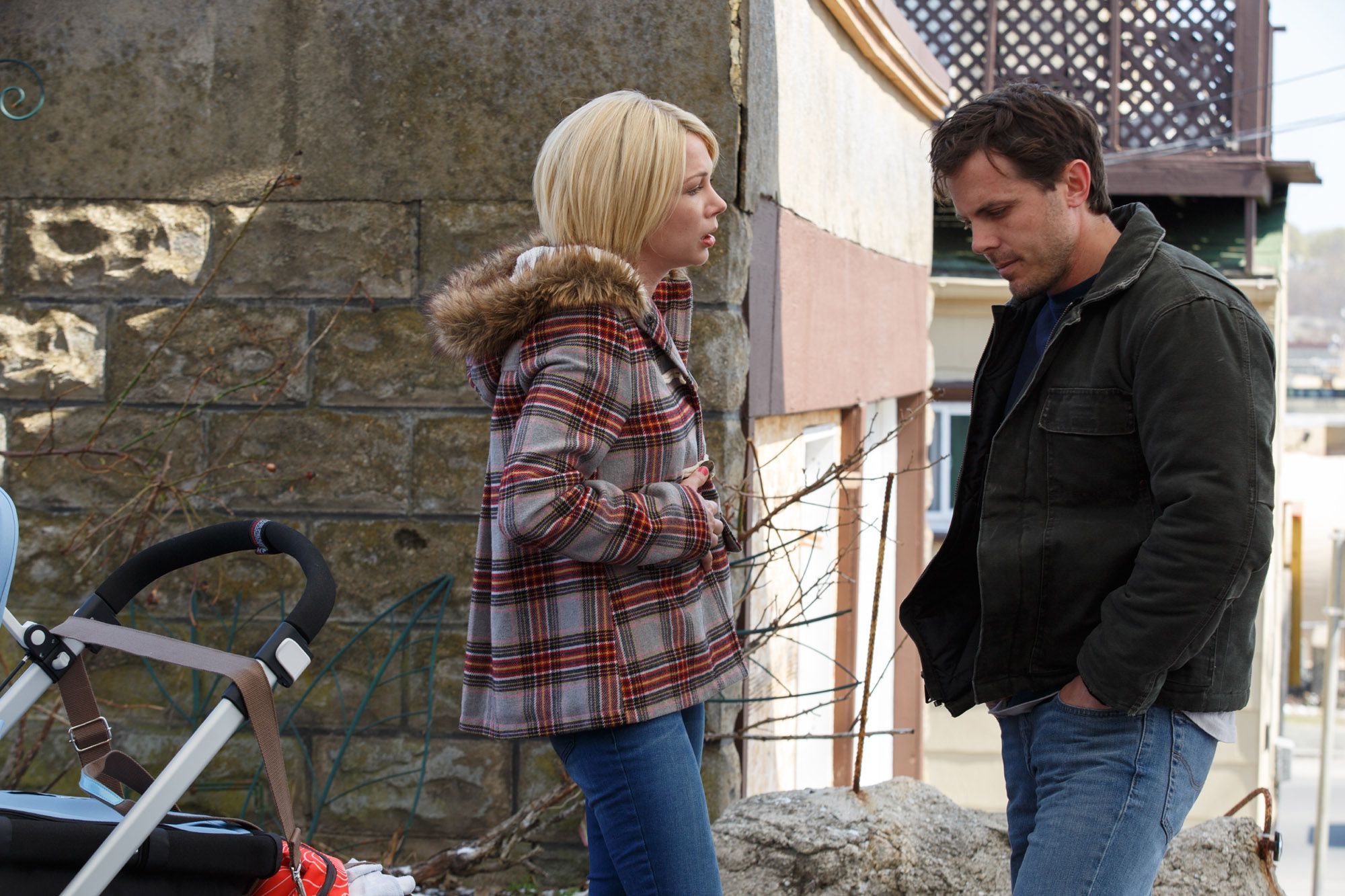 Earlier this week, a New York state couple was arraigned for reportedly killing their adopted son. Ernest Franklin II and his wife Heather Franklin are accused of setting fire to their home to make it look like an accident. The inspiration? They hatched the idea while watching Manchester by the Sea, in which a house fire results in the death of three children.
The story is gruesome but not unprecedented: Lots of criminals and murderers have cited movies (or other works of fiction) as inspiration. Here are a few of the most bizarre instances.
1. The attempted assassination of Ronald Reagan
Only '80s kids will remember the time President Reagan was shot by a mentally unstable man harboring an unhealthy obsession with Martin Scorsese's flick Taxi Driver. John Hinckley Jr., the assailant, was particularly fixated on young star Jodie Foster, even going so far as to move to Yale University in order to stalk her. Reagan took a bullet to the lung in the incident but managed a full recovery. His press secretary, James Brady, was not so lucky: He was permanently disabled as a result of the shooting. As for Hinckley: He was found not guilty by reason of insanity and released from a psychiatric hospital just a few months ago.
2. Mark David Chapman's Holden Caulfield obsession
John Lennon's murderer, Mark David Chapman, was famously obsessed with J.D. Salinger's angsty classic The Catcher in the Rye. In fact, Chapman was clutching a copy of the book at the time of his arrest, and he later wrote to The New York Times to say that "this extraordinary book holds many answers." Chapman identified deeply with the alienated protagonist, Holden Caulfield. And, to make things even worse, a copy of the book was also found among the possessions of would-be Reagan assassin John Hinckley Jr. With fans like these, it's no wonder J. D. Salinger quit writing and became a recluse.
Related: 'Manchester by the Sea' murder? N.Y. teen's death inspired by Oscar-winning movie, prosecutor says
3. Primal Scream
The Scream franchise was monstrously successful during the mid-late 1990s. Some fans, especially young ones, took one very wrong lesson from Wes Craven's slasher flick phenomenon. Consider the story of teens Daniel Gill and Robert Fuller, who decided to stab a 13-year-old friend soon after watching Scream. Or 16-year-old Mario Padilla, who (with help from his cousin) stabbed and killed his own mother in a case that was dubbed the "Scream murder." And another copycat killer, Thierry Jaradin, wore the film's creepy Ghostface mask while stabbing a 15-year-old girl with kitchen knives. The gruesome murder was inspired by the Scream series.
4. Midnight Shooting at The Dark Knight Rises
Late on a Thursday evening in July 2012, audiences all over the country lined up for midnight screenings of Christopher Nolan's The Dark Knight Rises, the last film in the Batman trilogy starring Christian Bale and Heath Ledger. But at one movie theater in Aurora, Colorado, what began as a night at the movies ended in tragedy when 24-year-old James Holmes threw tear gas canisters into the audience and opened fire, killing 12 and wounding 70. News coverage was rife with speculation about whether Batman characters, comics or films played a part in inspiring the gunman's spree (or whether the crime was at least an echo of these sources), drawing parallels with Holmes's chosen attire, the way he carried out his attack and the booby-trapped apartment he left behind. There were also those who immediately cautioned against blaming Batman. While we may never know whether there is any modicum of truth in the conjecture, we do know that, in a reverse process, the Aurora shooting ended up inspiring at least one movie, Dark Night. It's about a movie theater massacre in which the gunman contemplates an actual Batman mask and which contains several other allusions to the real-life event.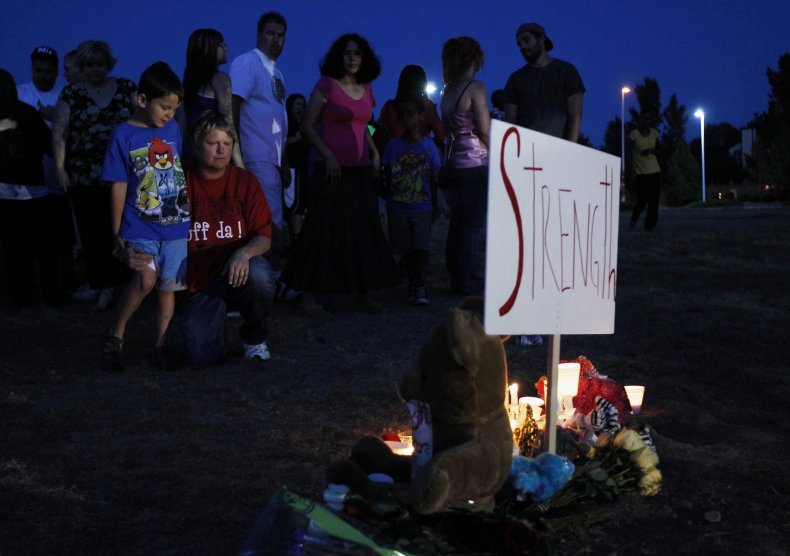 5. Child's Play 3: Not suitable for children
The 1991 horror flick Child's Play 3 is well-remembered in Britain—not for its quality, but for the real-life horror it may have inspired. In 1993, the movie was cited as the inspiration for two 10-year-old boys who abducted and murdered toddler James Bulger. (Investigators later denied any links between the young killers and the film.) Child's Play 3 was also cited in the investigation of the brutal 1992 murder of a teenager named Suzanne Capper. The controversy foreshadowed the 1990s culture wars, in which violent movies and music were increasingly blamed for troubled teen behavior.
6. When Rage begets rage
Stephen King started writing the short novel Rage while he was still a teenager, and published it years later, first under the pseudonym Richard Bachman and later with his own name attached in the collection The Bachman Books: Four Early Novels by Stephen King. Rage centers on the story of a high-school student who kills one of his teachers and takes his class hostage. It reportedly inspired Jeffrey Lyne Cox to take his fourth-period humanities class hostage in 1988. It's possible the novel also influenced a Kentucky teenager, Dustin Pierce, who took 11 classmates hostage the following year; Barry Loukaitis, who killed his teacher and two students and wounded another student during his fifth-period algebra class in 1996 and Michael Carneal, who opened fire on a prayer group in the lobby of Kentucky high school and killed three and wounded five in 1997. In his 2013 essay, "Guns," King wrote that his book was a "possible accelerant" for at least four real shootings and explained why he had his publisher take it off the market: "I pulled it because in my judgment it might be hurting people, and that made it the responsible thing to do."
7. Interview With the Guy Who Watched Interview With the Vampire
In 1994, Daniel Sterling and his longtime girlfriend, Lisa Stellwagen, went to see Interview With the Vampire. Normal enough. Then, the following day, Sterling informed Stellwagen, "I'm going to kill you and drink your blood." He wasn't bluffing. That evening, he stabbed her seven times and drank her blood "for several minutes." (Not normal!) Thankfully, Stellwagen survived and her beau wound up in prison. "I was influenced by the movie. I enjoyed the movie," Sterling said, explaining his motives. "But I cannot sit here and blame the movie."
8. The RoboCop murderer
Serial killers have cited some pretty bizarre inspiration. The Son of Sam killer claimed he was taking orders from his neighbor's demonic dog. Nathaniel White, who beat and murdered six women during the early 1990s, said he was initially inspired to kill while watching the movie RoboCop 2. White elaborated: "The first girl I killed was from a RoboCop movie.… I seen [the character] cut somebody's throat then take the knife and slit down the chest to the stomach and left the body in a certain position. With the first person I killed I did exactly what I saw in the movie." After being fingered for a spate of gruesome murders in New York state, White was caught in 1992 and sentenced to 150 years to life in prison.