Nine Killed, Including at Least One Child, in 'Chaotic' Six-Vehicle Traffic Accident
A young child is among the casualties of a major traffic accident that occurred on Saturday afternoon.
The accident took place in North Las Vegas after a driver ran a red light while speeding in a Dodge Challenger. In total, six vehicles were involved in the ensuing pile-up, which took place at around 3 p.m. Of the 15 drivers and passengers involved in the crash, nine were killed and one was left critically injured, according to the Associated Press. Several others suffered only minor injuries.
Two people were taken from the scene to a local hospital for treatment. One died upon arrival and the other remains in critical condition. The driver who ran the light initially was confirmed to be among the dead.
The victims of the accident ranged considerably in age, according to The Washington Post, with the oldest being middle-aged adults and the youngest being a child of an unknown age.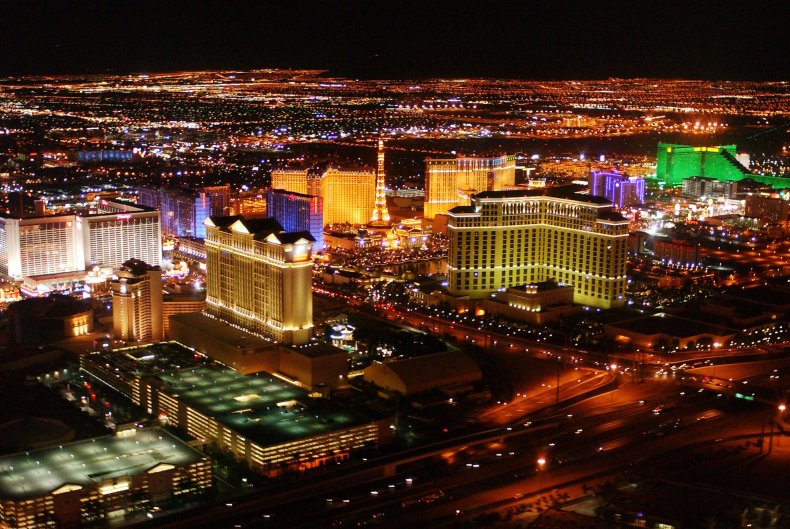 "We have not seen a mass casualty traffic collision like this before," North Las Vegas Police spokesman Alexander Cuevas said at a press conference. Cuevas described the accident as a "chaotic event" and said that some vehicles involved were pushed into a vacant lot on the intersection.
The identities of the victims have not yet been released by the Clark County Coroner's Office. Police are currently working to determine whether or not Dodge driver who caused the incident had been impaired in any way.
"Please make this a safer community by slowing down," Cuevas added. "Pay attention to speed limits."
North Las Vegas Councilwoman Pamela Goynes-Brown also released a statement following the crash.
"Our thoughts and our prayers are with the families who are experiencing a tremendous and unnecessary loss due to a careless and senseless act," Goynes-Brown said.
Earlier in the month, another six-car accident took place near Sloan, Nevada, just south of the Las Vegas area. According to local station KVVU-TV, the accident was caused when a Cadillac was heading the wrong way in a southbound lane of I-15, colliding with a pick-up truck. The driver of the Cadillac was killed in the crash, and the three people in the pick-up were also killed when the truck caught fire. Evidence indicated the Cadillac driver had been impaired.
Over 20,000 people died on the road in the U.S. in the first half of 2021, according to a report from the Department of Transportation, an 18 percent increase from the same time frame in 2020. In the face of this growing problem, Transportation Secretary Pete Buttigieg on Thursday outlined a plan to use $5 billion in funds from President Joe Biden's infrastructure bill to make roads safer. Some of the plan's goals include lower speed limits, better lighting on crosswalks and additional bus and bike lanes.