New 'Monster Hunter' Games & Every Trailer Shown During Nintendo Direct
The latest Nintendo Direct has concluded and revealed a slew of new games coming to the Switch in 2020 and beyond, including two new Monster Hunter games and sequels to fan-favorite series.
There were 12 games that were showcased during the Nintendo Direct Mini Showcase with some releasing today and others in 2021.
Whether you're looking for an RPG, tactical shooter or a sports game there was plenty to check out in the latest Nintendo Direct.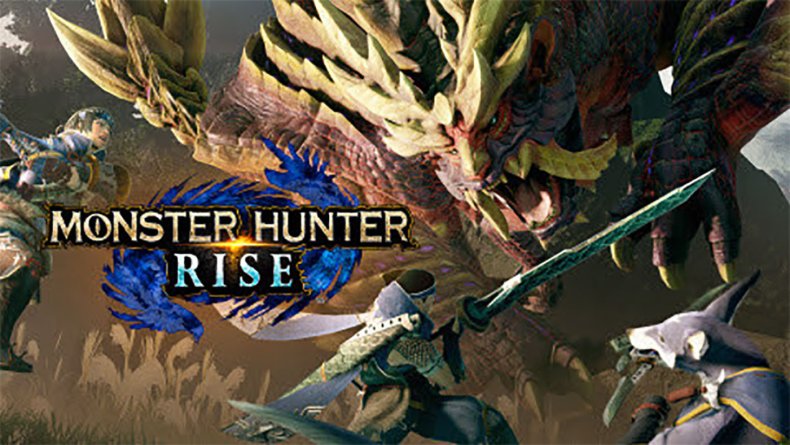 Monster Hunter Rise
The latest in the Monster Hunter series, Rise will bring more monster hunting action to the Nintendo Switch with a scheduled release date of March 26, 2021.
While fans of the long-running series will be familiar with many elements to this new game, the introduction of a Palamute, a dog-like beast that hunters can ride and hunt monsters alongside, is the biggest addition.
The Monster Hunter Rise team explains that the "Rise" title comes from the ability of hunters to use their special climbing skills to scale walls and even swing across the sky.
Monster Hunter Stories 2: Wings of Ruin
The second Monster Hunter game is the sequel to Monster Hunter Stories. Unlike the main series, Stories is a story-driven RPG that combines the two genres into a cohesive story.
Monster Hunter Stories 2 is set to release for Nintendo Switch Summer 2021.
Fitness Boxing 2: Rhythm and Exercise
The sequel to Fitness Boxing, get into shape with this exercise title for the Nintendo Switch. There are new trainers to use, and quality of life changes like an alarm clock and a way to edit which exercises are used during your workout.
Fitness Boxing 2 is set to release December 4 with pre-orders being taken later today.
Disgaea 6: Defiance of Destiny
The next installment of the Disgaea series is set to release on the Nintendo Switch in Summer 2021.
In Defiance of Destiny you'll play as the boastful zombie, Zed as you make your way through enemies in this over-the-top RPG. Before the game comes out, Nintendo Switch Online members can try out Disgaea 5: Complete for free for a limited time starting September 18.
Empire of Sin
This new strategy game will put players into the criminal underworld of Prohibition-era Chicago in the 1920s. Players will need to hustle, charm and intimidate their way to the top of the pile and do whatever it takes to stay there.
Empire of Sin launches for Nintendo Switch on December 1 and is available for pre-order starting today.
Sniper Elite 4
If you're looking for a tactical shooter for the Switch, then Sniper Elite 4 may be what you need.
Fans of the series will see the largest and most diverse world ever seen in a Sniper Elite game, as players can look forward to the third-person action when it releases this holiday season.
The Long Dark
This survival game will be heavy on the story, but that doesn't mean players won't be able to experience the journey through a frozen wilderness. If that's not bad enough, a geomagnetic disaster has altered the land and the people.
Enjoy the story mode or you can test your mettle in the permadeath gameplay of survival mode when The Long Dark launches later today.
PGA Tour 2K21
Golf fans can jump into PGA Tour 2K21 and play against friends locally or online in full seasons and tournaments with Online Societies. Design and share the ultimate golf course using tons of custom options with the Course Designer.
The digital version of PGA Tour 2K21 is available now in the Nintendo eShop with the physical version launching on September 25.
Hades
Slice your way through mythological enemies in this dungeon crawler inspired by Greek mythology.
There's thousands of story events and ability combinations that will ensure a unique experience each time players hop into the game. Hades launches for Nintendo Switch today.
Balan Wonderworld
Play as Leo and Emma, as they make their way through Balan Wonderworld donning costumes that wield a variety of abilities. A costume with a gear ability, for example, lets players rotate gears to open doors or access new paths. There are more than 80 costumes to find, with the ability to carry up to three at once.
Change between costumes to collect crystals and Statues scattered throughout stages. There's also a two-player mode available that makes exploring this world even more fun.
Balan Wonderworld will launch on Nintendo Switch on March 26, 2021.
Rune Factory 5
In this new installment of the RPG series, players will build a new life as either a young man or woman. You have no memories so players will start fresh in a rural town as they keep the peace as a ranger.
Protect the townsfolk from monsters using a new battle system, harvest crops and do other every day activities.
Rune Factory 5 launches on Nintendo Switch in 2021.
Ori and the Will of the Wisps
The critically-acclaimed Xbox game is coming to the Nintendo Switch later today. Explore the forests as Ori in this adventure game from Moon Studios.
A collector's edition for Ori and the Will of the Wisps can be pre-ordered today.
What was your favorite game announced during this Nintendo Direct? Let us know in the comments section.