Nintendo Reveals E3 2019 Plans, No New Hardware Announcement Expected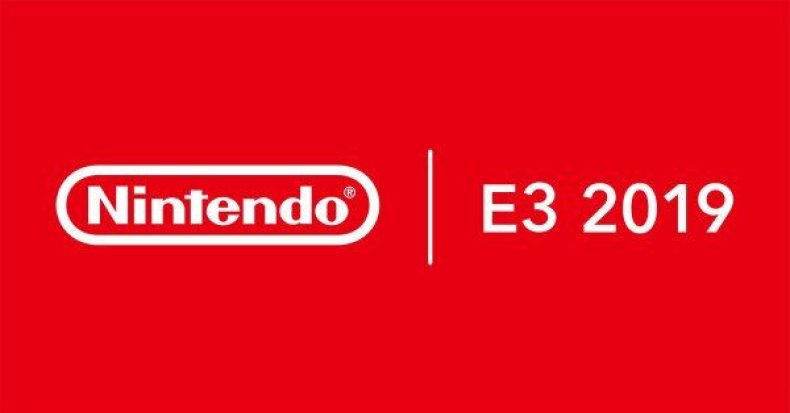 This year's E3 is just around the corner, and Nintendo has finally revealed what it has planned for the biggest video game conference in the world, including its annual online presentation, on-site demos and slew of tournaments.
Nintendo will kick things off with its Splatoon 2 and Super Smash Bros. Ultimate world championship tournaments on June 8. Both tournaments will take place at the Ace Hotel in Los Angeles, featuring players from North America, Europe, Japan, and Australia and New Zealand.
Fans can start lining up for a ticket at 8 a.m. PDT on the morning of June 8, in front of The Theatre at Ace Hotel. Tickets will be distributed on a first-come, first-serve basis. Doors will open at 10 a.m. PDT and the competition is scheduled to begin at 11 a.m. PDT. Those who won't be able to make the tournaments can watch all the action on the Nintendo Twitch channel.
"We're starting with some heated competitions and delivering new content the whole week," said Nintendo of America President Doug Bowser in a press release. "Whether people are attending the show in person or watching from home, our goal is to provide them with the best possible Nintendo experience."
After a weekend of competition, fans can enjoy the Nintendo Direct E3 2019 broadcast on Tuesday, June 11 at 12 p.m. EDT. The stream will be broadcast on almost all of Nintendo's social media platforms, as well as the official Nintendo E3 site.
It's likely that titles like Pokémon Sword and Shield, Animal Crossing and more will be included in Nintendo's E3 Direct. But don't expect news about hardware at this year's presentation.
Despite reports that the company has two new Switch models in the works - one portable, another high-end gaming machine - Nintendo's official press release confirmed that the Direct will focus only on software scheduled to release in 2019.
And finally, Nintendo's Treehouse Live will take place immediately after the Direct as the Treehouse crew show off gameplay of upcoming titles and talk with developers. More information on this year's E3 Treehouse Live will be announced in the coming weeks.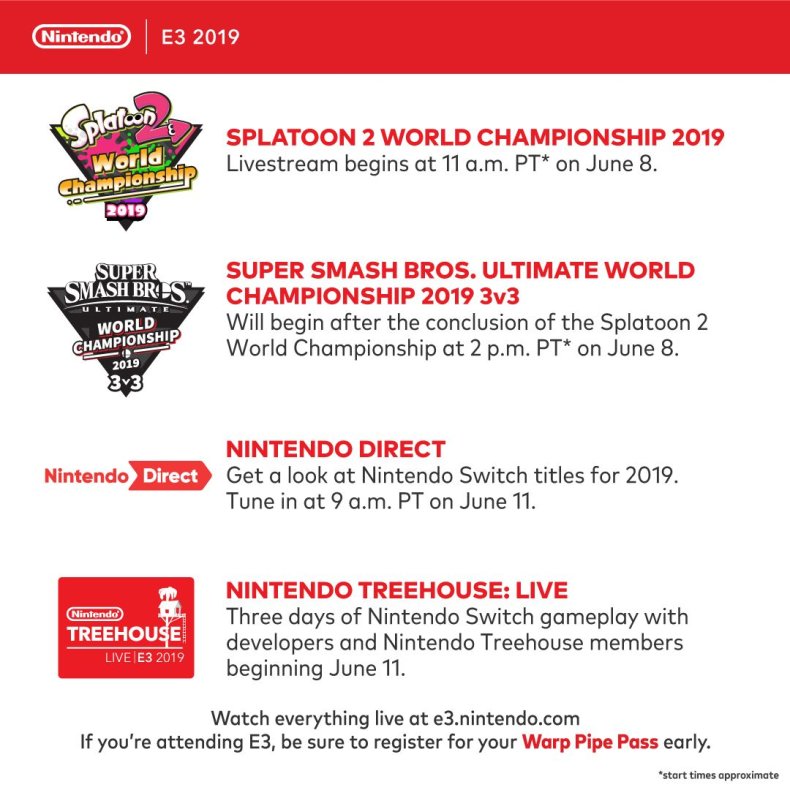 If you're planning to attend E3 and want to demo some of the Nintendo games there, the Warp Pipe Pass will help fans reduce their wait time. Reserve your free Warp Pipe Pass by signing up with your Nintendo Account on its site. More information on how and when fans can start signing up will be announced at a later date.
What do you think of Nintendo's E3 2019 plans? What are you hoping to see at this year's conference? Let us know in the comments section below.