Will Nintendo's Super Smash Bros. Ultimate will be a part of the Evolution Championship Series, better known as EVO, in the near future after Sony's acquisition?
That's the question on many fighting game fans' minds after the purchase of the biggest fighting game tournament in the world was confirmed Thursday.
Sony and RTS's, Endeavor's eSports venture, purchase also confirmed that EVO co-founders Tony and Tom Cannon will remain a part of the event as key advisors. Sony, which owns Nintendo's competition PlayStation, has raised questions about other platforms' ability to participate.
IGN received a statement from a Nintendo spokesperson about the deal which reads: "Nintendo has enjoyed engaging with fans at past Evo tournaments and wish the show organizers the best with their new venture. We will continue to assess Evo, and other opportunities, as we plan for future online and offline Super Smash Bros. tournament activity."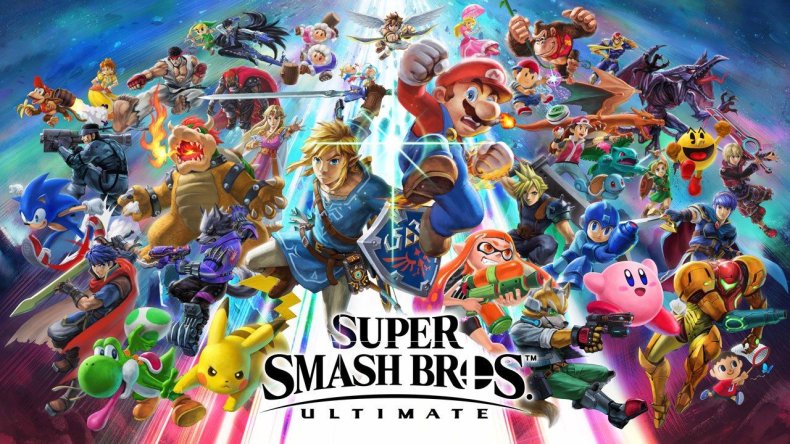 EVO's business developer, Mark Julio, took to Twitter after the acquisition to clear up that the tournament will still be open to all platforms and that Sony/RTS will enable the team to continue supporting the fighting game community.
Both statements leave the door open for Smash to return to EVO in the future. Unfortunately, until EVO goes back to having in-person events, we may not see Smash Ultimate because of the game's lack of rollback netcode —a technique that predicts inputs to eliminate lag during online play.
Thursday's announcement revealed the completely digital event will take place from August 6-8 and August 13-15. The game lineup was also announced, which includes Tekken 7, Street Fighter 5: Champion Edition, Mortal Kombat 11 Ultimate, and Guilty Gear: Strive.
Super Smash Bros. Ultimate was announced for EVO 2020 before the event was moved to a completely digital iteration due to the COVID-19 pandemic. The EVO Online event would later be canceled following abuse allegations against EVO organizer Joey Cueller.
NetherRealm, the studio behind Mortal Kombat, Capcom, Bandai Namco among others pulled out of participating following the allegations, leading to the tournament ultimately being scrapped.
In a statement following the acquisition, Sony echoed EVO's commitment to providing a safe environment for players. "We also want to voice our support for Evo's message today about creating a safe and inclusive environment for players. At PlayStation, we've always made that our highest priority. As a collective team, we'll work closely together to ensure future Evo events are safe and welcoming for the entire community."