Nintendo Holiday Gift Guide: What to Give the Gamer in Your Life
The holiday season is upon us and those looking to get a headstart on their shopping may want to start looking for the best deals and ideas for the gamers in their lives.
Nintendo is offering a ton of gift options this holiday season. There are plenty of Switch bundles for those looking to get the hybrid console. Some of the Switch's most anticipated games are also coming out this holiday season, so there's plenty to buy.
However, if you need some guidance on what to get the Nintendo fan in your life, here's our Nintendo holiday guide.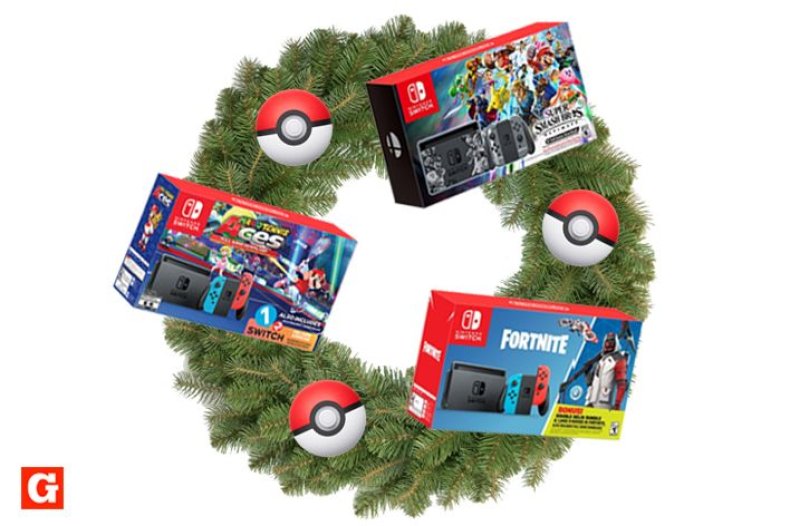 YOUNG NINTENDO FANS
Young gamers can start their gaming journeys this holiday season with a new Nintendo handheld. If the Switch is a bit too pricey, there are more affordable and safer options for the young ones in your life.
A new 2DS XL bundle is being sold this holiday season, with one of the platform's best games already installed.
New Nintendo 2DS XL Mario Kart Bundle ($149.99)
Mario Kart 7 already installed
If your young person has a Nintendo Switch already, games are a solid choice. Games like Ubisoft's Starlink: Battle for Atlas bring toys-to-life gameplay to the Switch, allowing players to customize their ships to traverse space and take down enemies. A Starlink Switch starter pack is available in GameStop, Target, Amazon, Best Buy and Walmart. Target has confirmed that it will have the game this Black Friday as part of its doorbuster sales.
The latest installments of classic franchises,like Mario Kart 8 Deluxe, Mario + Rabbids: Kingdom Battle and Donkey Kong: Tropical Freeze, are all kid-friendly and a ton of fun to play. Check out your local retailers for some awesome deals this Black Friday and Cyber Monday.
If a more collaborative gift is what you're looking for, the Nintendo Labo sets are a perfect (if not pricey) option. The Labo sets allow for builders to create various objects like steering wheels, robots and more to not just play games but test their engineering skills and ability to follow instructions.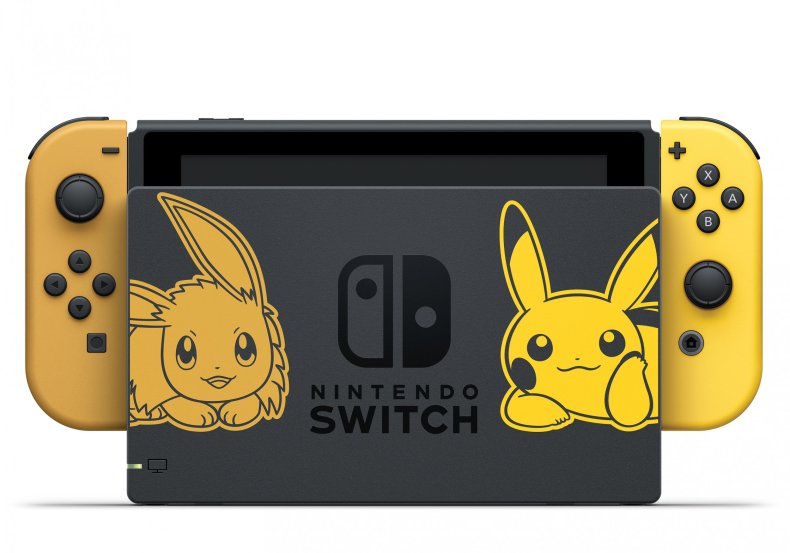 FOR ANYONE WHO DOESN'T HAVE A SWITCH
If you're looking to get a gift for the Nintendo fan in your life, and they don't have a Switch, grabbing one of the available bundles is a great way to get on their good side.
Nintendo has sporadically released Switch bundles throughout the year, and has even more for the holiday season, featuring some of the biggest upcoming titles, like Super Smash Bros. Ultimate and Pokémon Let's Go Pikachu and Eevee.
Here are some of the latest Nintendo Switch bundles, what's included with them and where you can find them.
Fortnite Nintendo Switch Bundle ($299.99)
$45 worth of in-game Fortnite goodies
1000 V-bucks
Double Helix Costume set
Available at GameStop, Best Buy and Walmart
Super Smash Bros. Ultimate Nintendo Switch Bundle ($359.99)
Exclusive Joy-Con and Dock
Available at Amazon, Best Buy and Walmart
Pokémon Let's Go Pikachu and Eevee Switch Bundle ($399.99)
Exclusive Joy-Con and Dock
PokéBall Plus accessory
Available on Amazon, Best Buy and GameStop
Diablo III Eternal Collection Switch Bundle ($359.99)
Exclusive Console and dock
Carrying Case
Available at GameStop
Mario Tennis Aces Switch Bundle ($359.99)
Mario Tennis Aces installed
1-2 Switch installed
Available at Walmart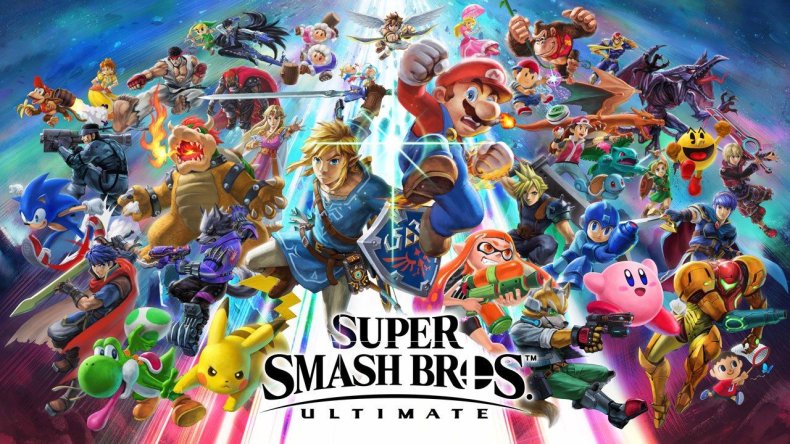 TOP NINTENDO SWITCH GAMES
The Nintendo Switch had a solid slate of games in 2018. While many titles were ports or re-releases, the holiday season will bring two of the Switch's most-anticipated new games.
On Nov. 16, Pokémon Let's Go Pikachu and Eevee will be released. If your gamer loves the Pokémon franchise or is obsessed with Pokémon Go, you should consider one of these games. Let's Go is the first Pokémon RPG on the Switch and is a wonderful bridge between Pokémon Go and the main series games.
Super Smash Bros. Ultimate is releasing on Dec. 7 and will likely be the console's best-selling title. With more than 70 playable characters, a story mode and more this title will be at the top of Nintendo fans' lists.
Recently released games like Diablo III: Eternal Edition, Super Mario Party and Dark Souls Remastered are also great options for Switch owners.
Check out Nintendo's site for all the Switch releases.
What are you thinking of giving the Nintendo fan in your life? Let us know in the comments section below.