Nintendo February Game Releases: 'Yo-Kai Watch 3' Leads Shallow Switch and 3DS Offerings
Every month, Nintendo hopes to put out quality games for the Switch, but it seems that the offerings for the hybrid console are a bit shallow in February.
Before Nintendo drops two new titles in March that fans will want to get their hands on (Yoshi's Crafted World and Kirby's Epic Yarn) players can try out some of the more obscure games coming out this month.
For the Nintendo 3DS, the third main game in the Yo-Kai Watch series will release. If you're looking for an excuse to pick up your handheld again try out Yo-Kai Watch 3 when it drops on February 8.
On the Switch front, fans of the BLAZBLUE series will be happy to see BLAZBLUE CENTRALFICTION Special Edition coming to the console on February 7.
Here's every Nintendo Switch title scheduled to release in February.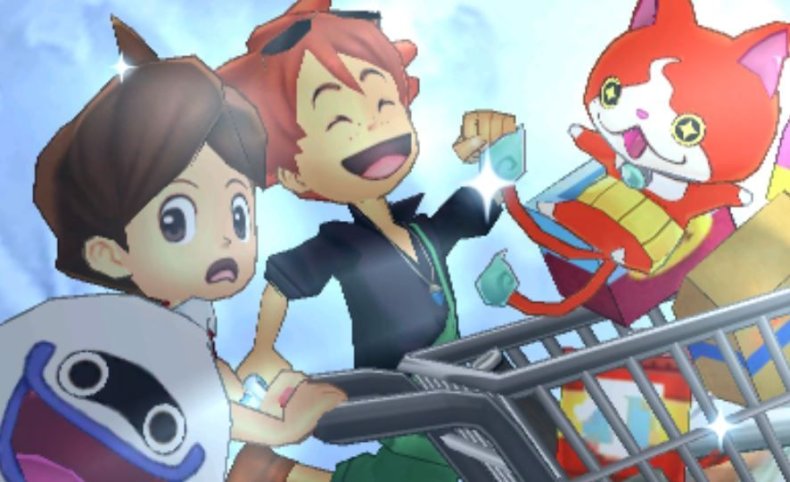 FEBRUARY NINTENDO 3DS GAME RELEASES
February 5
Etrian Odyssey Nexus
February 8
Yoi-Kai Watch 3
February 14
Love Hero
FEBRUARY NINTENDO SWITCH GAME RELEASES
February 5
Avenger Bird
Riot - Civil Unrest
The Book of Unwritten Tales 2
The Path of Motus
February 7
AWAY: Journey to the Unexpected
BLAZBLUE CENTRALFICTION special edition
Defense Grid 2
Estiman
Evoland Legendary Edition
Gnomes Garden: New Home
Magic Scroll Tactics
Mercury Race
Observer
Percy's Predicament Deluxe
Pocket Academy
Pumped BMX Pro
Reverie: Sweet As Edition
Sky Gamblers - Afterburner
Solstice Chronicles: MIA
The Stillness of the Wind
February 8
99Moves
Access Denied
City of Brass
Doom and Destiny
Food Truck Tycoon
Monster Energy Supercross - The Official Videogame 2
Odallus: The Dark Call
Oniken: Unstoppable Edition
Stunt Kite Party
February 11
Darkest Hunter
February 12
Minesweeper Genius
The King's Bird
The Liar Princess and the Blind Prince
February 13
Iron Crypticle
February 14
Cinders
Love
Nekopara Vol. 2
OlliOlli: Switch Stance
Strikey Sisters
Tokyo School Life
February 15
DreamWorks Dragons Dawn of New Riders
Space Lift Danger Panic!
February 19
Steins; Gate Elite
February 21
Aragami: Shadow Edition
Hell Warders
X-Morph: Defense
February 22
Quest for the Golden Duck
What games are you looking for this month? Which title is being overlooked? Let us know in the comments section below.